Why Halima Aden Is Proud to Be Part of Sports Illustrated's Cultural Conversation About Beauty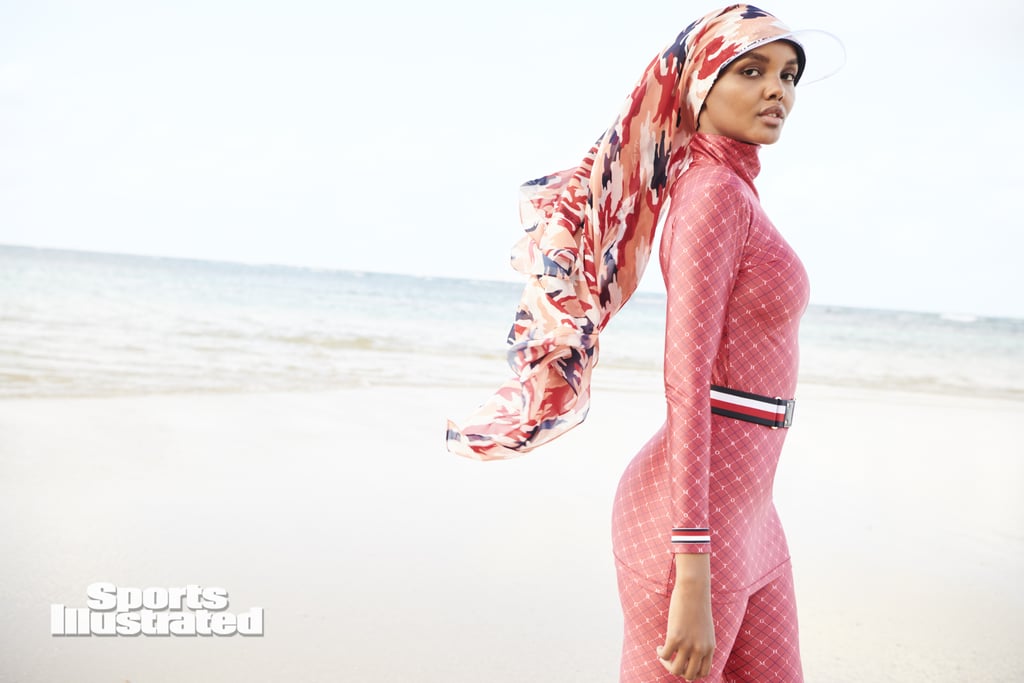 Why Halima Aden Is Proud to Be Part of Sports Illustrated's Cultural Conversation About Beauty

Halima Aden made history as the first hijab-wearing model in Sports Illustrated's Swimsuit Issue last year. But in 2020, she returns as an SI veteran, debuting an editorial she shot in the Dominican Republic with Kate Powers. (Last year, the 22-year-old supermodel was photographed by SI's longtime photographer Yu Tsai, who captured the new cover.)
"It's always exciting and a little like, 'Oh my gosh, I can't believe I'm shooting for SI!' So, I don't think the butterflies ever necessarily go away, whether it's your first or second year, but I will say that coming back, I knew what to expect, and I was a lot more comfortable. I knew what the setup would be like," Halima told me when I talked to her about the experience. "[SI Swim Editor in Chief MJ Day] will come up to me and be like, 'OK, how does this burkini make you feel? Do you actually like it?' You never have to commit or be something that doesn't make you feel confident and beautiful."
Halima wears a red Tommy Hilfiger burkini with a camouflage-print hijab and translucent visor in one shot and strikes a more ethereal tone in neutral colors for her colorblock moment in the feature. Although we talked enthusiastically about her looks, Halima was hands down most concerned with expanding the conversation around representation and diversity as a whole, touching on the progress Sports Illustrated has made as a company to change the industry:
"This year, the issue features Valentina Sampaio, who is the magazine's first-ever transgender model. That is a huge, huge deal and going to make so many people feel proud. We're talking about representation, and the LGBTQ+ community is just another group of people that hasn't felt represented."
Scroll through to read even more of Halima's empowering messages about why the fashion world could stand to press the "reset" button during these trying times for our country, and see more from her Sports Illustrated shoot, which is now officially on stands.
Source: Read Full Article