Giada De Laurentiis' 5-Ingredient Sun-Dried Tomato Pesto Pasta Is a Dinnertime Game Changer
Need to make dinner in minutes? Food Network star Giada De Laurentiis' five-ingredient pesto pasta stars oil-packed sun-dried tomatoes for a flavorful, simple, and delicious dinner on the table in no time.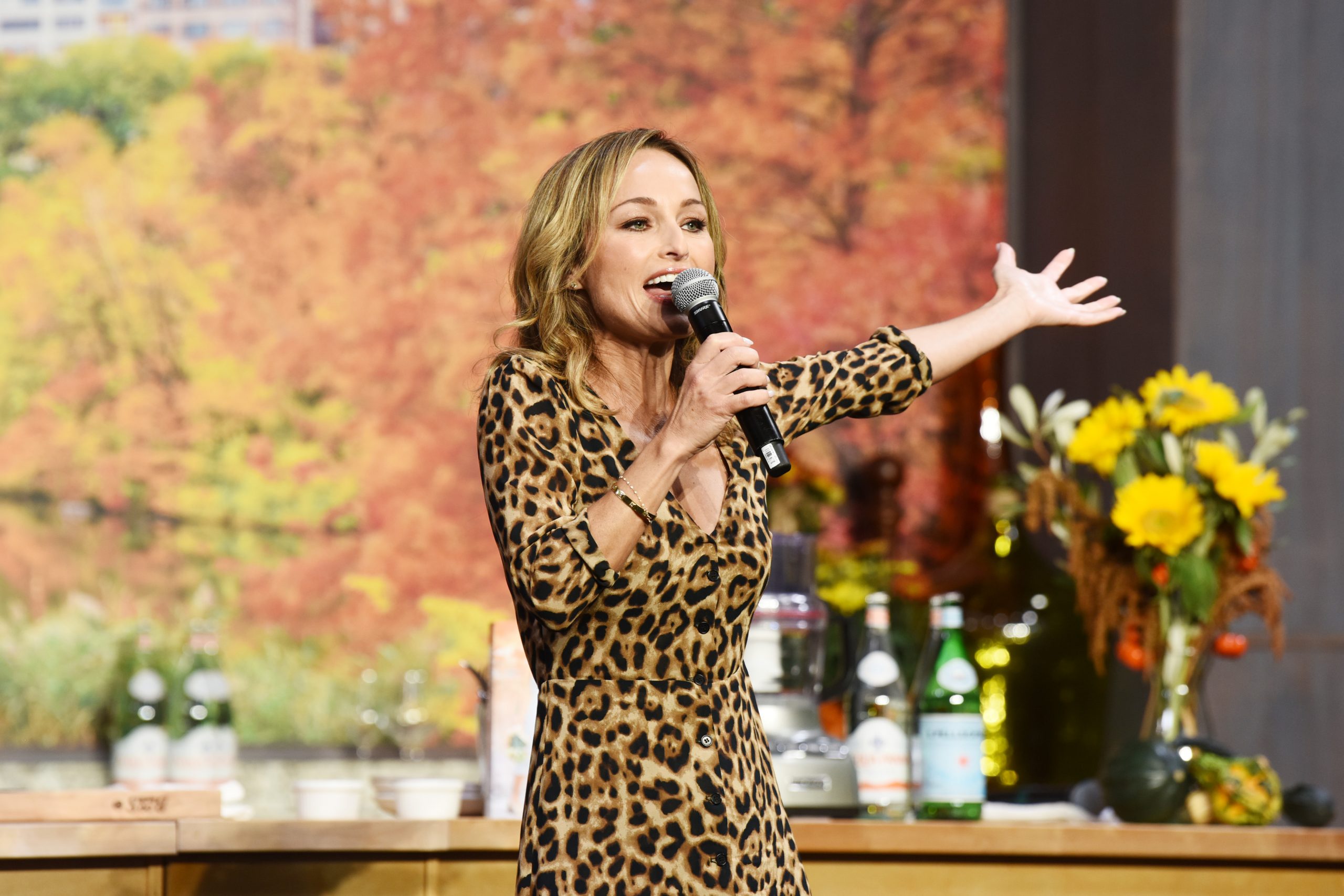 Sun-dried tomato is the star of this quick recipe
With deeper and richer flavor than their fresh counterpart, sun-dried tomatoes inject intense flavor and a gorgeous color to any dish, as De Laurentiis pointed out on her lifestyle and food blog, Giadzy. The Le Cordon Bleu-trained chef noted that the variety of the fruit packed in oil saves home cooks a step in this recipe.
"[Sun-dried tomatoes are] a powerhouse ingredient because you really don't need many of them to give a dish tons of flavor," she writes. "One of the secrets to this dish is using the actual oil that the sun-dried tomatoes are packed in – it already has so much great, rich tomato flavor. Just blend it with some garlic, a generous amount of fresh basil, salt and pepper to taste, and Parmesan cheese to create a rich and deeply flavorful pesto."
How to make this flavorful dish
For this recipe of the Everyday Italian star's (found on the Food Network site), you'll need to have on hand your favorite pasta, a jar of oil-packed sun-dried tomatoes, garlic cloves, fresh basil, and Parmesan cheese. That's it!
The pasta is cooked first, but just short of completely done: "until tender but still firm to the bite," De Laurentiis says in the recipe, as the pasta will finish up in the sauce.
The sun-dried tomatoes, oil and all, are blended in a food processor or blender, along with two garlic cloves, and basil. Just be sure you don't liquefy the sauce if you're using a blender. You want the mixture to be "finely chopped," so your sauce has texture. Move the tomato/pesto sauce to a bowl large enough to accommodate it and add the Parmesan cheese.
The pasta is immediately added to the pesto mixture and combined. De Laurentiis suggests "adding enough reserved cooking liquid to moisten." Add salt and pepper and dinner is done.
"This is also a dish that's great served warm, or cold the next day," De Laurentiis added. "And the best part? It's so easy, and the only thing you need to really cook are the noodles themselves."
Home cooks gave De Laurentiis' Sun-Dried Tomato Pesto Pasta satisfied thumbs up
The recipe received nearly 500 reviews on the Food Network website, lauding the dish for its simplicity, bright flavor, and versatility.
"This is a family favorite.  You can use with any kind of pasta.  I made with spaghetti and shrimp last night, left the cheese out but kids could add it. So easy and delicious!," one reviewer said.
Another home cook added, "I've had more people request this recipe than virtually any other. This has been a hit across the board around here."
Source: Read Full Article