Has BTS Ever Thought About Breaking Up?
BTS debuted in 2013 with very little hype and attention. However, through hard work and creative marketing, they went on to find big success in South Korea and become the most popular boy band in the world.
BTS seems to be doing very well at the moment, but was there ever a time when they thought about halting their journey together? After all, groups breaking up is a common phenomenon in the music industry. Read on below to find out whether disbandment was ever on BTS's mind and what their future might look like.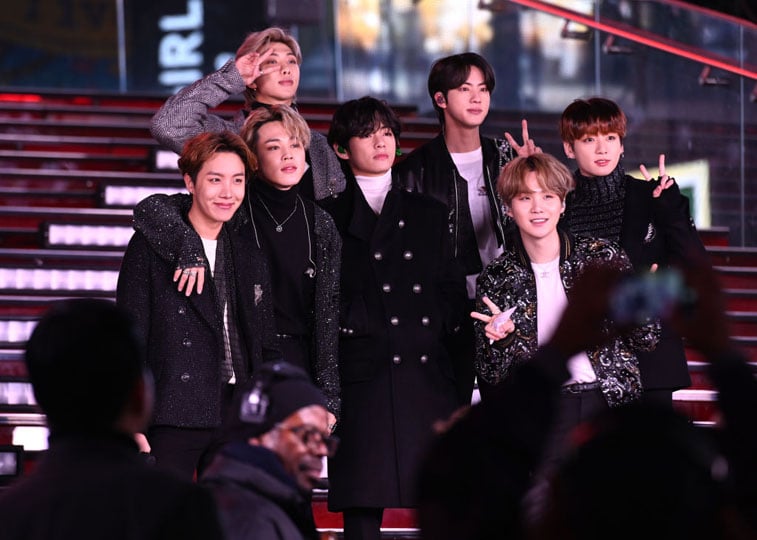 BTS thought about disbanding inearly 2018
It's not clear how many times BTS has thought aboutdisbanding, but the group revealed that they did seriously consider it once in2018, right when they were getting a lot of recognition around the world.
At the Mnet Asian Music Awards in December 2018, member Jin revealed during one of their acceptance speeches that BTS thought about breaking up earlier that year.
"I remember early this year. We were mentally struggling atthe beginning of the year," Jin said. "While talking amongst ourselves, we evenconsidered disbanding."
Of course, BTS never actually disbanded. Jin continued byexpressing his gratitude for being able to get past the tough time, saying: "Ithink it's so fortunate that we got ourselves together and was able to bringgood outcomes. I want to thank my members who helped me get myself together andthe ARMYs who love us."
Thanks to their decision to stay together, BTS ended upgaining even more achievements in the next couple of years. They released threemovies, had two world tours, and found themselves charting at number 8 on theBillboard chart with their hit single "Boy With Luv."
Will BTS disband because of South Korea's mandatory military service?
RELATED: The Shocking Dark Side of BTS and Other K-Pop Group
 BTS is at the top of their game, and they have been working nonstop for seven years. However, that might all change soon as the members have to fulfill their two-year mandatory military service.
Jin, the oldest member, is due to enlist in 2020. Some fans have also been calling for all of BTS to enlist together instead of members leaving one at a time. A Change.org petition read: "If BTS members will go separately they are going to lose too much time and popularity that will probably have a very bad impact on the country's economy, culture, and tourism."
Regardless ofwhether BTS enlists together or separately, it's clear that the group will halttheir activities for at least a couple of years. What BTS will do after thecompletion of their military service is still unknown. Looking at some olderK-pop groups, such as Super Junior and Shinhwa, who are still active andpopular after all of their members returned from the military, it seems that BTSwould have a bright future ahead as well.
BTS's contract lasts until 2026
RELATED: 5 K-Pop Bands Like BTS You Should Follow
Fortunately for fans, BTS actually renewed their contract in2018. The group originally had a seven-year contract that lasted until 2021,though their new contract will now allow them to stay together until 2026.
They could, of course, renew their contract again in thenext few years, but that is hard to predict at the moment. In any case, thefact that BTS wanted to go on beyond their original seven years is a good signthat the members have a strong desire to stay together and continue makingmusic for fans.
Source: Read Full Article