Katie Holmes & Emilio Vitolo: Clown pants, mama drama & Dairy Queen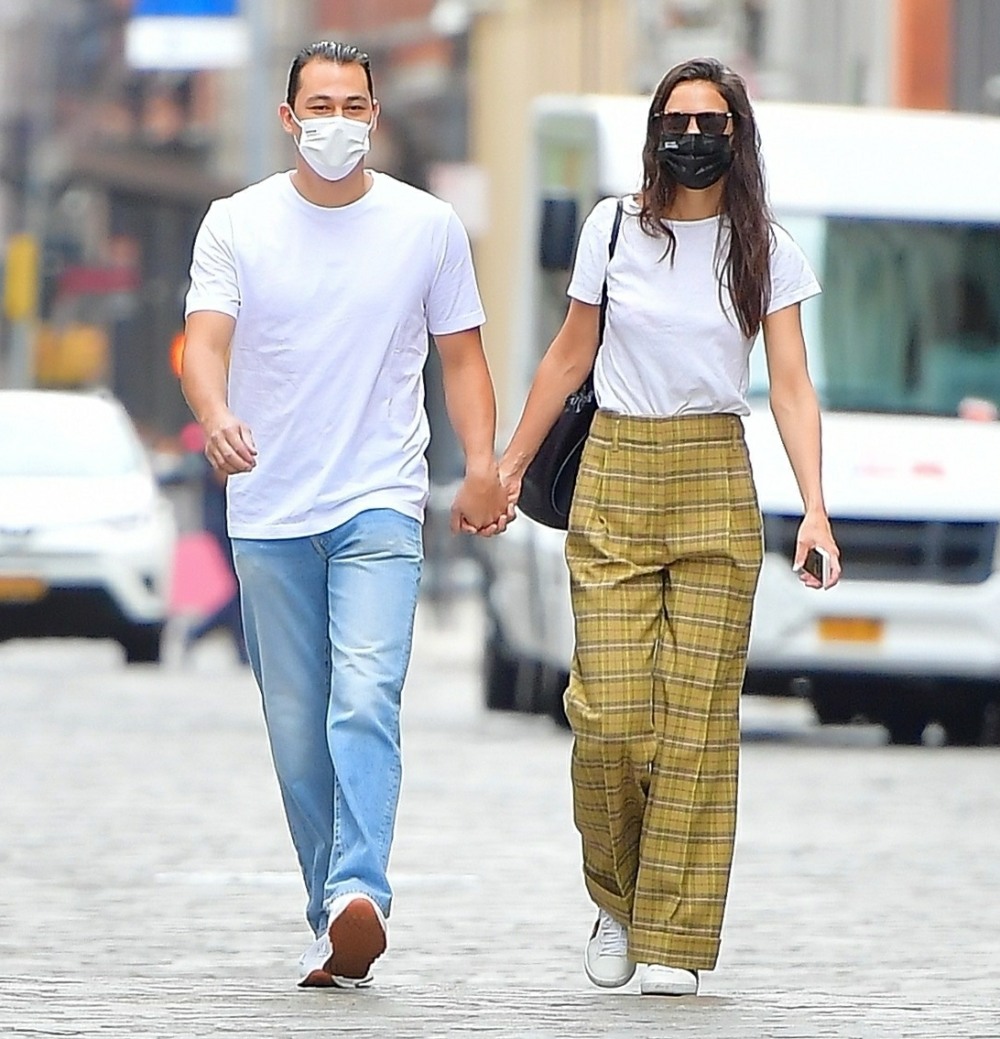 Here are some photos of Katie Holmes & Emilio Vitolo – aka Kamilio, I'm calling it – out and about in New York on October 1. Even if I don't like everything Katie wears, I usually appreciate that she's got her own offbeat style, and that she isn't actually a trend-follower. She tries to make different trends happen. So is she trying to make Clown Pants happen? I think so. How friggin' awful are these pants? The CUFF, you guys.
Much like Afflarmas, Kamilio is a very particular kind of "pandemic couple" – their love flourished fast during the pandemic as they went on outdoor dates in late August and early September. The problem was that Emilio was engaged to Rachel Emmons at the start of his thing with Katie, and Emilio dumped Rachel via text when he was already going out with Katie. It was very messy. Now it sounds like Emilio's mama wasn't here for his fiancee drama.
Katie Holmes' new relationship has not got off to an ideal start — it's upset her boyfriend's mom, we're told. As has been previously reported, Holmes' new squeeze, New York restaurateur Emilio Vitolo, dumped his fiancée after getting together with the actress. But Page Six hears that the dish around the stove of his family's celebrity-favorite Soho restaurant, Emilio's Ballato, is that his mom, Lourdes, is furious about the way the whole thing went down.

Vitolo reportedly ended his 18-month engagement to designer Rachel Emmons in early September — just hours before pictures of him canoodling with Holmes surfaced.

"[Lourdes] thinks she brought him up better than that," said an insider. "She didn't like how [Emilio] handled this at all." But another source said it was clear things weren't going well between Vitolo — who runs the sceney red sauce joint with his father, Emilio Sr. — and his ex-fiancée.

"He and his fiancée were taking it slow, and it wasn't working out," an insider familiar with the family told us. The saucy source added that Holmes is more of Vitolo's type anyway. "He likes older women," the source said. "He dated an older anchor at Fox, and others, so he has a history with older women."

Emilio Jr. — or "Little Emilio" as he's known by restaurant regulars — is 33, while Holmes is 41. Emmons is just 24. The insider said that an indie director who once auditioned Holmes told them, "Talking to her is like talking to somebody who works at Dairy Queen." The source added that Little Emilio doesn't have the most sophisticated interests either, "So it could work out. They're not, like, discussing books, or art or anything."
[From Page Six]
Reader, I laughed. I laughed so hard. Those burns were SO FUNNY. "Talking to her is like talking to somebody who works at Dairy Queen" is next-level, but "They're not, like, discussing books, or art or anything" OH MY GOD. So we're all clear now, the vibe is "they're both dumb as rocks but I bet the sex is good." Is that what it is? I think that might be it. It's looking more and more like Rachel Emmons should be grateful for her escape.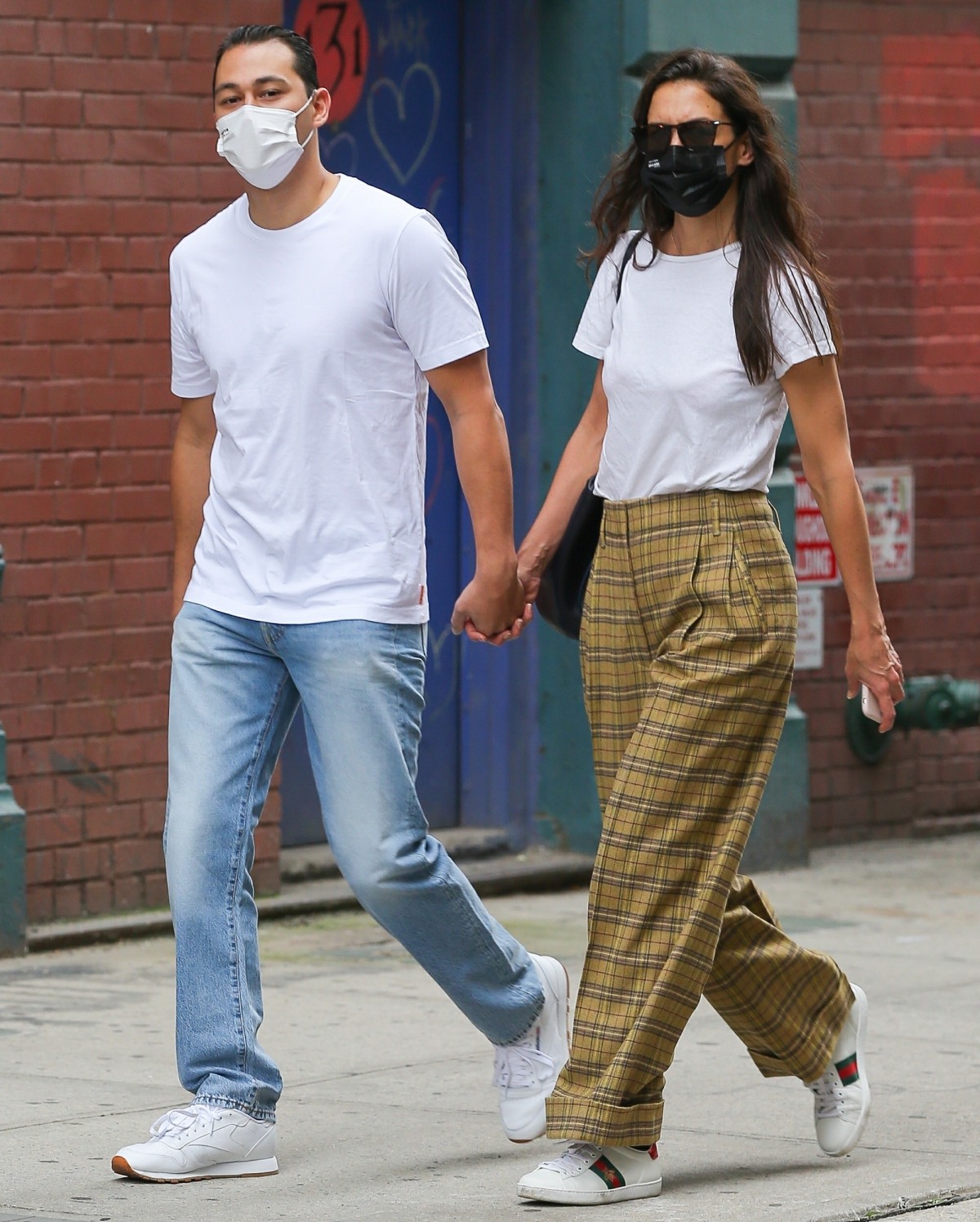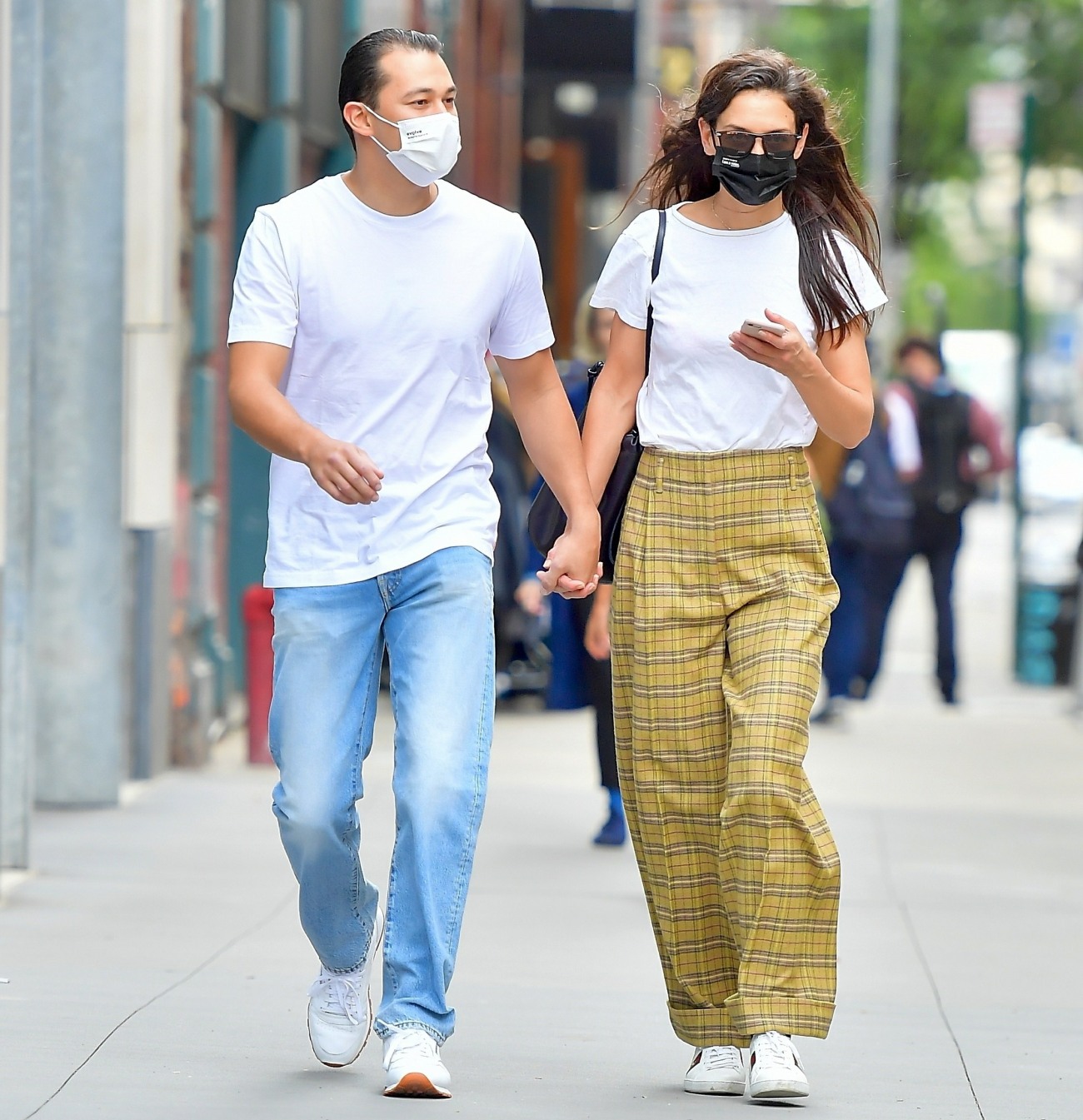 Photos courtesy of Backgrid.
Source: Read Full Article