Kourtney Kardashian Says She Got the Best Birthday Gift from Rob Kardashian
Happy (belated) Birthday, Kourtney Kardashian! It seems like just yesterday when she was a young adult trying to figure out the next step in her life, but now she's 41 and the founder of the lifestyle website Poosh. Kardashian celebrated her birthday on April 18 along with her family and friends. But it was Rob Kardashian who outshined them all and gave his big sister her absolute favorite gift.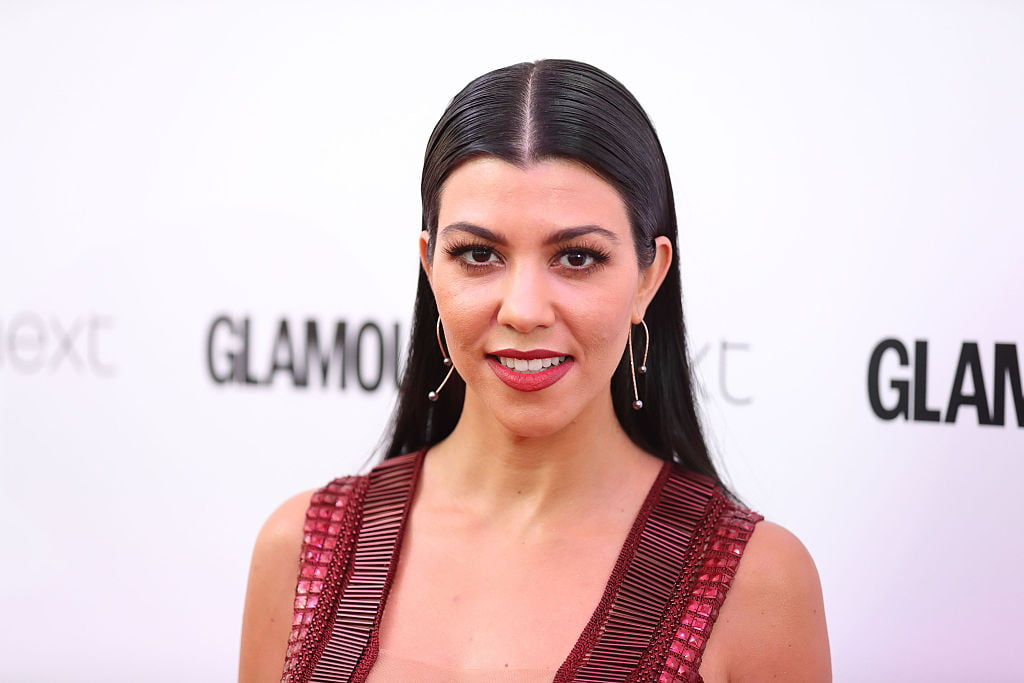 What Kourtney Kardashian got for her birthday
In a post shared on her Instagram Story that has since expired, Kardashian revealed that Rob gifted her their late father Rob Kardashian Snr.'s record collection, per E! News.
"Favorite birthday present: @robkardashianofficial gave me all my dad's old records," she wrote over a photo of several vinyls. The collection included records from a variety of artists including Neil Young, Luther Vandross, Frank Sinatra, Bill Withers, and Jimi Hendrix.
As many fans know, Kardashian Snr., 59, died from esophageal cancer in September 2003 — less than two months after his diagnosis.
Having shared a close relationship with her dad, Kardashian took his death really hard. She posted a photo of them on Instagram in 2019 along with the caption, "I miss him so much doesn't begin to describe it." Given their close bond, it's obvious how much a sentimental gift like the record collection means to her and no surprise that it's her favorite. Go Rob!
How Kourtney Kardashian celebrated her birthday
With the coronavirus going on, Kardashian had planned on spending the day inside with her kids. But her family and friends surprised her at home with a socially distanced car parade. They drove down her street in cars decorated with balloons, streamers, and more while blasting songs such as Rihanna's "Birthday Cake" and 50 Cent's "In Da Club."
"Heard a bunch of honking and screaming and came out to this, best birthday surprise," Kardashian captioned an Instagram video of the parade.
Everyone from Kim K and Kendall Jenner to her close friend Stephanie Shepherd showed up to celebrate the reality star. As their cars made their way down the street, Khloé Kardashian popped out of the roof of a vehicle driven by Tristan Thompson and delivered a sweet shoutout to her sister through a megaphone.
"Happy birthday my beautiful @kourtneykardash!!!" Khloé wrote in a later message on Instagram. "In any lifetime I would have found a way to have you in my life forever! I can't imagine my life without you, nor would I ever want to imagine that. You and I have an incredible rare bond that no matter what, it can never be broken. (Yep! You're stuck with me!) You are my best friend, one of the rare few I can count on most in my life."
"Today and every day, I pray that your soul is covered in love and from your core, I pray that you're happy!" she continued. "You deserve only magical things! In all of the lifetimes before and in all of the lifetimes after, I will love you! To the happiest of birthdays my sister!! Jane, I love you!"
We're not crying — you are.
Read more: Kourtney Kardashian and Scott Disick Seen Together After Celebrating Her 41st Birthday
Source: Read Full Article