Kylie Jenner's Stunning Bathroom Features a Jetted Shower and Flat Screen TV
It's no surprise that Kylie Jenner lives in a super posh, multi-million-dollar mansion. The Kylie Cosmetics founder is the world's youngest self-made billionaire, and she certainly knows how to show off her money. Though Jenner doesn't often let people into her home, she does occasionally give a sneak peek of some of the rooms in her house — and her bathroom is as stunning as it gets.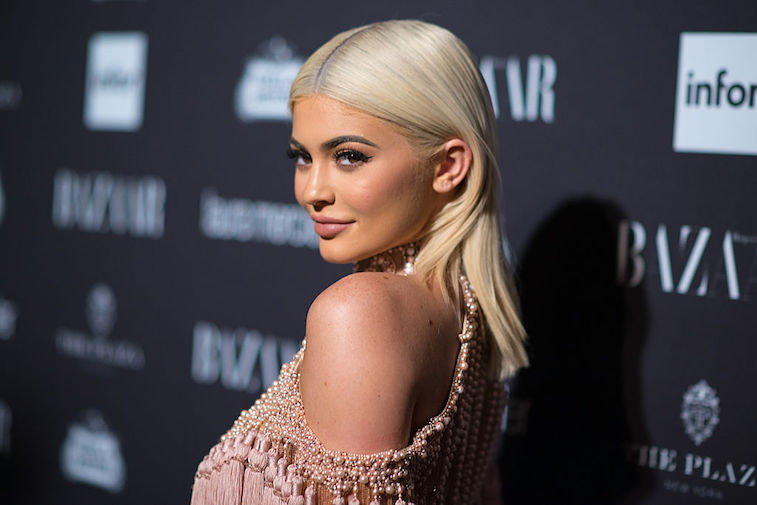 Kylie Jenner has made her money in cosmetics
Jenner might only be 22, but she has more money already thanmost of us will ever see in our lifetime. The beauty mogul got off the ground withher Kylie Lip Kits back in 2015, and her makeup brand has since expanded tobecome Kylie Cosmetics. In spring 2019, Forbes named Jenner the world's youngestself-made billionaire, and her brand was valued at a whopping $1 billion.
In October 2019, Jenner sold 51% of Kylie Cosmetics to Coty, another global cosmetics powerhouse, for $600 million. This gave her company a total value of roughly $1.2 billion. These days, Jenner also runs Kylie Skin, an affordable skincare brand.
Jenner occasionally shares photos of her home
Jenner currently resides in a $12 million mansion in Hidden Hills, California. The neighborhood is one of Los Angeles' most exclusive, and Jenner's sister, Kim Kardashian West, and her mother, Kris Jenner, also reside in the neighborhood.
Jenner doesn't often show photos of her home, but she's recently become open to posting selfies in different areas of the house. She's showed off her amazing foyer (complete with a walk-in wine room) and her gorgeous custom kitchen. Plus, her backyard features a custom playhouse for Stormi, a trampoline, and a massive pool.
The beauty mogul just showed off her gorgeous bathroom
Jenner recently showed off a brand new part of her house — the bathroom. It's unclear if this was the master bathroom or one of Jenner's 10 other bathrooms in the home, but it was stunning nonetheless. Jenner posted a mirror selfie, and fans could see her massive jetted shower, separate soaker tub, and a flat screen TV that was placed inside the wall above the bath tub.
The shower was enclosed with all-glass walls, and it appeared to be lined with marble; there was also a bench. It was hard to tell from the photo if the bathroom has double sinks, but given the length of the opposite wall, it most likely does. "Bathroom goals," one fan wrote.
https://www.instagram.com/p/B_a0pSBHSOl/
Jenner reportedly just dropped $36.5 million on a new home
Though Jenner has called her Hidden Hills mansion her homefor a few years now, that might not be the case for long. She reportedly justdropped morethan $36 million on a newproperty in the luxurious community of Holmby Hills. The new home is a whopping19,000 square feet and reportedly is a resort-style property with multipleguest houses on-site.
Times are tough for some, but not for Jenner. And she's beenknown to move around pretty often; she's already owned several houses since shesigned her first sales contract at 17.
Source: Read Full Article