Lizzo and Gigi Hadid Dancing Together at the Met Gala Proves They Were the Life of the Party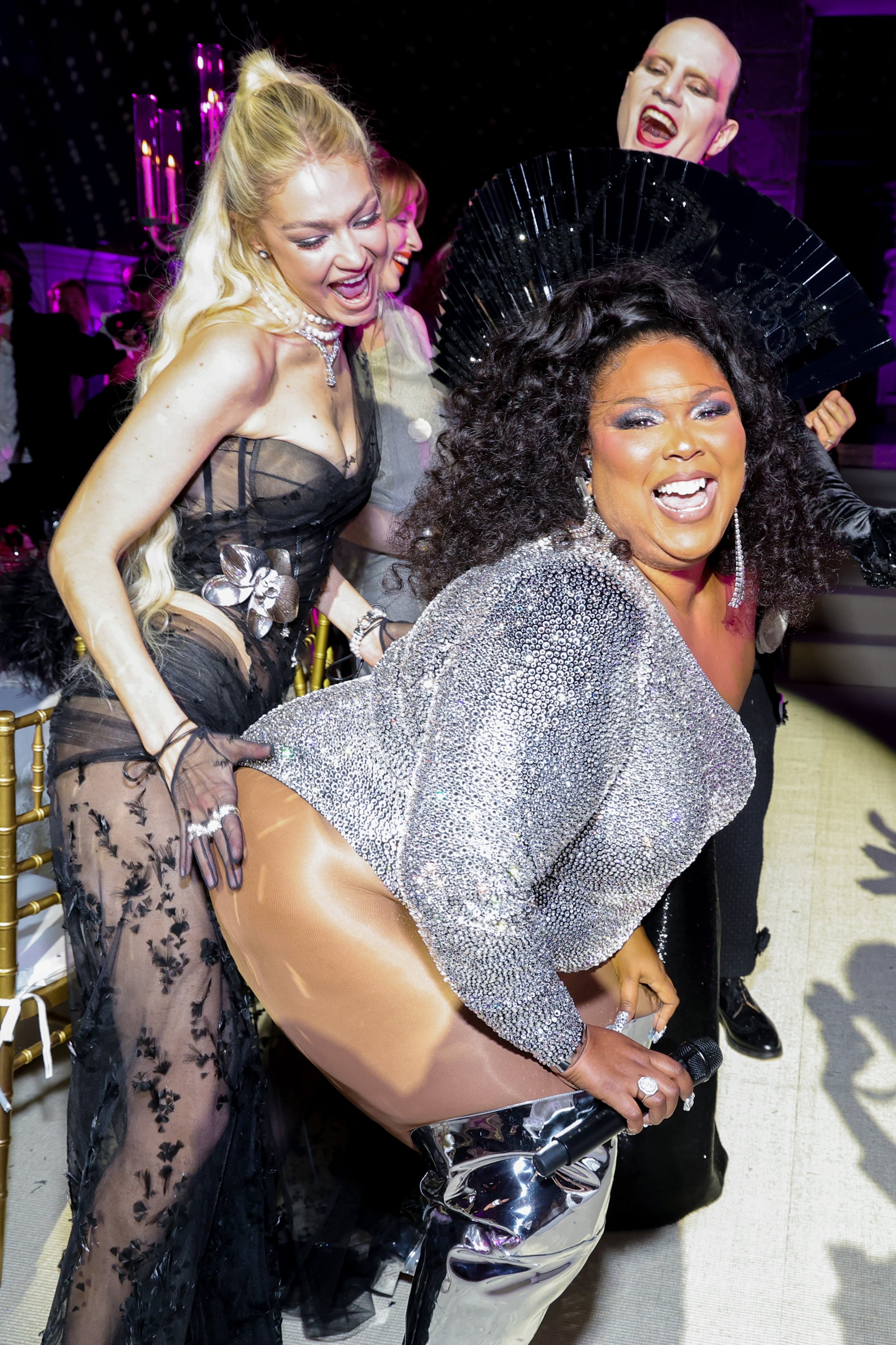 Lizzo wasn't shy about performing in front of some of the biggest stars in the world at the 2023 Met Gala. While playing some of her hits at the May 1 event, the star left the stage and moved out into the crowd. She soon began dancing with Gigi Hadid — who seemed more than happy to join in on the fun as Broadway producer Jordan Roth looked on. Fortunately, a photographer was on hand to capture the moment.
According to Vogue, Lizzo started her surprise performance out by showing off her flute skills alongside fellow flautist James Galway. They played an excerpt from Mozart's "The Magic Flute." She then removed her silver Fendi cape to reveal a glittery Yitty bodysuit. She also performed "Truth Hurts," "Good As Hell," "'Cuz I Love You," "Juice," and "About Damn Time," as well as "Flight of the Bumblebee" alongside Galway.
Though those of us who didn't receive an invite to the Met Gala will never truly know what actually went on inside the museum, at least we can rest easy knowing that Lizzo probably had all of our favorite stars dancing the night away. Fortunately, celebs like Lil Nas X and Halle Bailey also gave us some additional insider access by posting selfies (which are technically not allowed at the event).
The Met performance is just the latest in a series of major recent moments for Lizzo, who unveiled her own gender-affirming shapewear line in March 2023. She also released her fourth full-length album, "Special," in July 2022.
Source: Read Full Article