Madonna Hugs Protestor at London Black Lives Matter March, Claims She's Safe with Coronavirus Antibodies
Madonna was at a Black Lives Matter protest in London on June 6. Her appearance intersects her recent activism for both coronavirus (COVID-19) and the death of George Floyd. Here's what led the singer to get up close and personal with other protestors this weekend. 
Madonna's first brush with coronavirus
In March, Madonna posted an Instagram video, since removed, sitting in a bath of milky water with rose pedals. Her statements about COVD-19 in the early stages of the pandemic raised some eyebrows. 
"That's the thing about COVID-19," she said. "It doesn't care about how rich you are, how famous you are, how funny you are, how smart you are, where you live, how old you are, what amazing stories you can tell. It's the great equalizer and what's terrible about it is what's great about it. What's terrible about it is that it's made us all equal in many ways, and what's wonderful about it is that it's made us all equal in many ways. If the ship goes down, we're all going down together."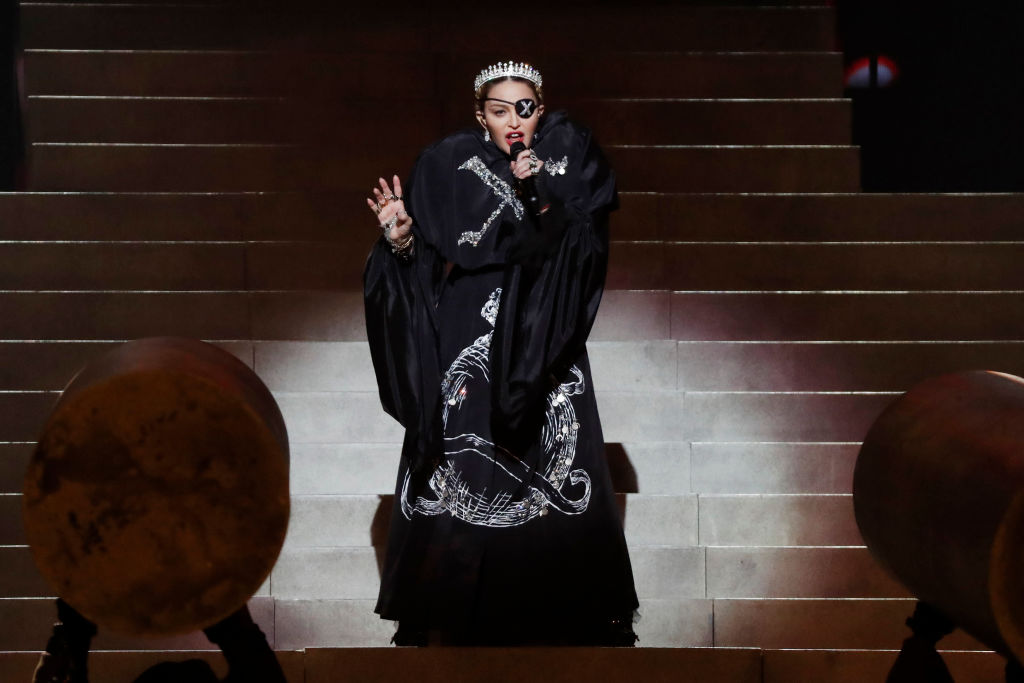 RELATED: Madonna Fans Wonder if She's Alright After She Posts Videos On Coronavirus Quarantine
On May 1, Madonna tested positive for COVID-19 antibodies. Variety reported her further comments from her "Quarantine Diary."
"Took the test the other day, and I found out that I have the antibodies," she said. "So tomorrow, I'm just going to go for a long drive in the car… and I'm going to breathe in the COVID-19 air. Yep. I hope the sun is shining."
Madonna's George Floyd protest
On May 25, video surfaced of Minnesota police kneeling on George Floyd's neck until he died. On May 28, she posted a video of her son, David Banda, dancing to Michael Jackson's "They Don't Care About Us." 
"Brutal murder travels around the world," she wrote. "My son David Dances to honor and pay tribute to George and His Family and all Acts of Racism and Discrimination that happen on a daily basis in America. #davidbanda #JusticeforGeorgeFloyd #MichaelJackson"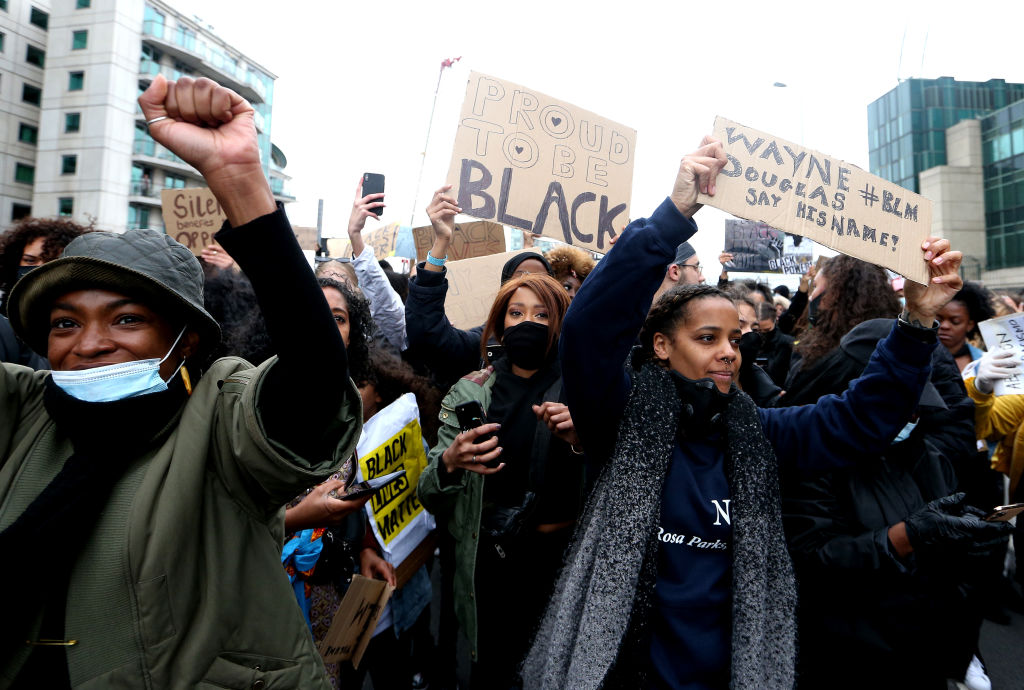 RELATED: Madonna Fans Divided Over Her Son David Banda's George Floyd Video
Some called the video tone deaf at best, or self-promotional at worst. Others found it reflected the spirit of Jackson's protest song. 
Protesting safely 
Madonna did more than post social media videos. She was out with protestors in London over the weekend, where Black Lives Matter protests in solidarity with the killing of George Floyd have been happening. Perez Hilton posted a video showing Madonna, standing on crutches, hugging a fellow protestor.
"I have the antibodies," Madonna assures her. "Don't worry about it."
RELATED: Dwayne Johnson Tells 'All Lives Matter' People Why They Must Say Black Lives Matter Now
Madonna had posted on Instagram in May explained what her antibodies mean for her.
"I am not currently sick," she wrote. "When you test positive for anti-bodies it means you HAD the virus which I. clearly did as I was sick at the end of my tour in Paris over 7 weeks ago along with many other artists in my show but at the time we all thought we had a very bad flu. Thank God we are all healthy and well now. Hope that clears things up for the band wagon jumpers!! Knowledge is Power!"
Source: Read Full Article