Prince Harry & Meghan dropped by a Get Lit virtual class & of course they studied
https://www.instagram.com/p/CLCmt_rBAEG/
A post shared by Get Lit — Words Ignite! (@getlitpoet)
The Duchess of Sussex has been seen! In a very tiny square in a Zoom poetry class, alongside Prince Harry. Harry and Meghan zoom'd into a Get Lit virtual poetry class in a way to honor Black History Month. Get Lit is a nonprofit organization which was founded in 2006, and has grown to 100 classrooms across California. Get Lit has been doing virtual poetry and literature events around Black History Month, and it was apparently a big surprise to the students on the Zoom call that Meghan and Harry dropped in. Here's what went down:
Meghan Markle and Prince Harry are talking poetry! The couple made a surprise appearance in honor of Black History Month on Saturday, joining a virtual poetry class with Get Lit, an organization that promotes literacy and empowers young people through poetry.

"Guess who surprised our poetry class this weekend?! It was the best weekend EVER!" the organization captioned a screenshot of the duo joining their Zoom call — with some shocked reactions from other participants. "Prince Harry and Meghan, The Duke and Duchess of Sussex, were magic and kind and interested in poetry!"

Get Lit said that Meghan shared some of her favorite lines of poems and dubbed the it "most epic experience in Get Lit history!!!"

Teacher Mason Granger shared on Instagram why Meghan, 39, and Prince Harry, 36, joined the class. "The root of them deciding to come is because at some point in their lives, they were moved by a poem," he said. "And whoever wrote that poem at some point thought to themselves, 'Does this even matter? Is anyone even listening?' And they shared it anyway. Fast forward ripple ripple ripple and these kids get a surprise 45 minute chat with the Prince Harry and Meghan. It was pretty surreal."

Granger said that the kids were able to share poems and ask Meghan and Harry questions. He even commented that the couple took the time to "actually read and learned the kids bios I'd sent earlier." In a video shared on Get Lit's Instagram story, one student asked Meghan and Harry why they were interested in the organization and poetry in general. "It was recommended to us," Harry answered. "We really just wanted to see you guys, meet you guys and see how this was working through Zoom."

Meghan added, "It's so interesting as we watch our world go through this alchemy process, right. Everything is being churned and turned, and hopefully what comes out is something solid."
[From People]
Mason Granger remarking that Harry and Meghan took the time to read the student bios is *chef's kiss*. Of course they took the time. Meghan, especially, loves to be prepared. I bet she was ready to make flashcards so that she and Harry would remember the students. (Meanwhile, Harry's brother doesn't even bother reading his briefing papers while traveling abroad.) Anyway, Get Lit is a great program and not to get too Michelle Pfeiffer-in-Dangerous-Minds, but it's amazing to expose young students to advanced literature and poetry, especially the modern stuff.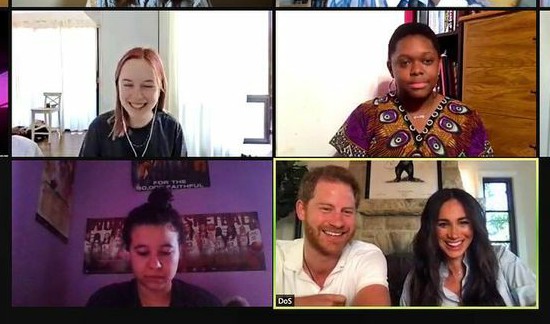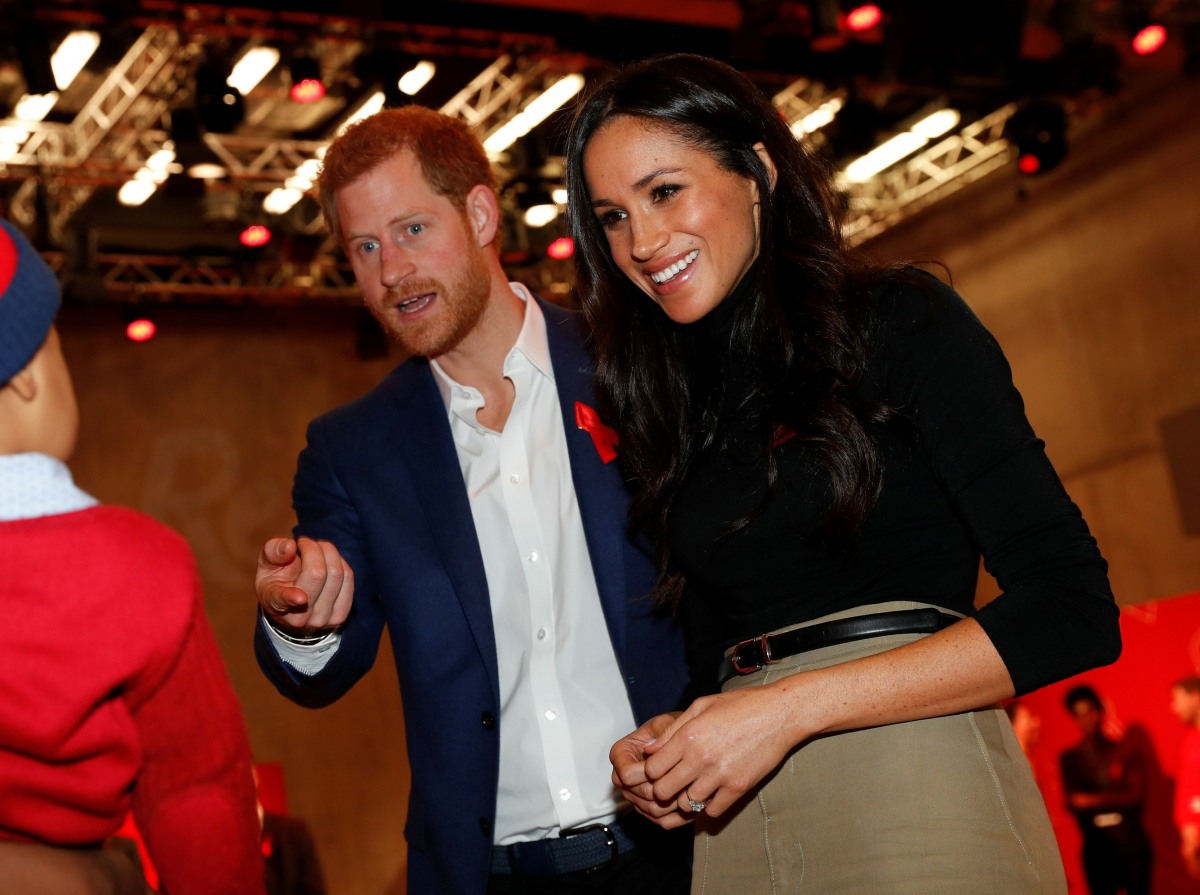 Photos courtesy of Avalon Red, IG.
Source: Read Full Article