Rose Hanbury wore the same Aquazzura heels which Kate copied from Meghan??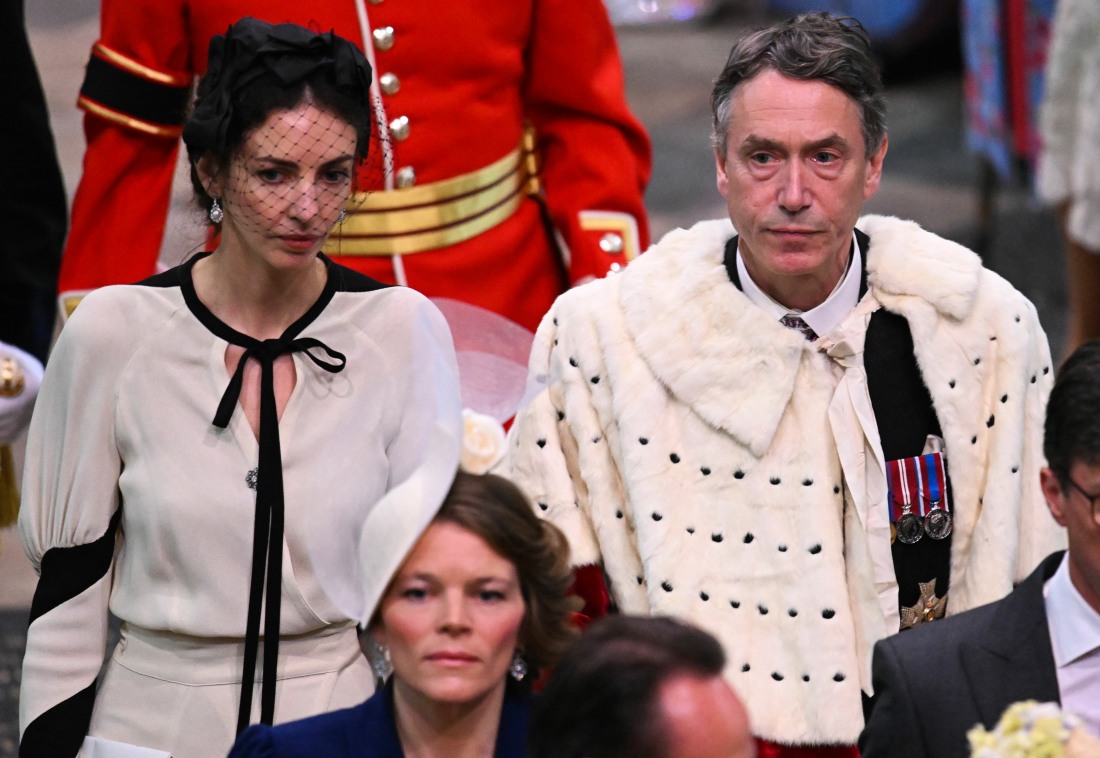 It was no surprise to see David Rocksavage and Rose Hanbury – aka the Marquess and Marchioness of Cholmondeley- at Saturday's coronation. King Charles selected one of Rose and David's sons to be a page at the ceremony, and Charles also asked that David serve as his Lord-in-Waiting. While Charles is a terrible father, grandfather and manager, it definitely feels like Charles knows enough to keep the Cholmondeleys close. Better inside the tent pissing out than outside the tent pissing in, as my father liked to say.
So, we knew that Rose and David would be there. What was surprising was, in the lead up to the coronation, several American and British outlets ran extremely shady pieces about "who is Rose Hanbury" and "getting to know the Marchioness" introductory pieces. There were even references to Rose and David's "friendship" with the new Prince and Princess of Wales. Yeah. Meanwhile, William and Kate were late to the coronation and they looked like they had been fighting in the car. My guess is that Kate continues to be displeased that her "rural rival" keeps showing up to royal events.
Hilariously, there's a very weird side-story to Rose's coronation outfit. So, on Friday, the Princess of Wales attended some palace lunch for visiting heads of state/diplomats, etc. Kate wore a pair of black slingback Aquazura heels, very similar to a pair owned by Meghan. Meghan loves Aquazura heels and she owns several pairs, and Meghan used to wear the same "bow tie" pair all the time when she lived in the UK. Kate was already being criticized for her creepy and constant copykeening of Meghan. And then… Rose turned up in the same Aquazzura "bow tie" design shoes at the coronation. WTF is this? Is every woman in British society just copying Meghan now? It's so utterly bizarre. Oh, and not only that, but some people think that Kate's McQueen headpiece (the one she had specially made, remember) was a copy of one of Rose's Cholmondeley's tiaras/headpieces.
— Prince Max (@MrMaximilan) May 6, 2023
— The Trivial Times (@trivial_times) May 6, 2023
— Harper's Bazaar (@harpersbazaarus) May 3, 2023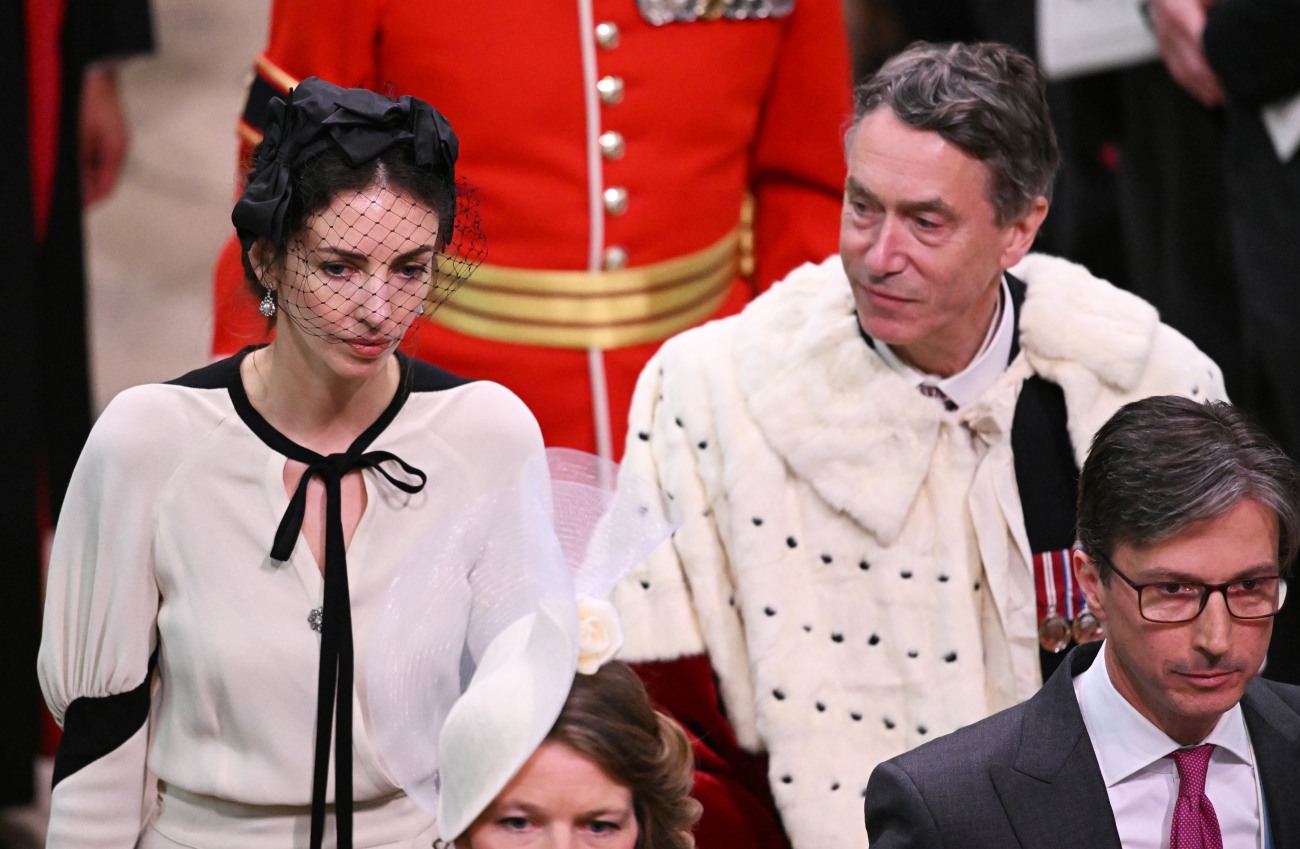 Photos courtesy of Avalon Red.
Source: Read Full Article