Travel-Obsessed Serena Williams Says She Gets Bored If She Stays Home For Too Long
As one of the biggest faces in a sport that competes across the world throughout the year, it is no surprise that Serena Williams loves to travel. With millions of dollars and a lifestyle that has seen her going across the world since she was just a child, it makes perfect sense that this would be the case.
Trapped at home like the rest of us, however, Williams is trying to make it through the coronavirus scare that's' kept her grounded for the foreseeable future. 
Serena Williams: traveling addict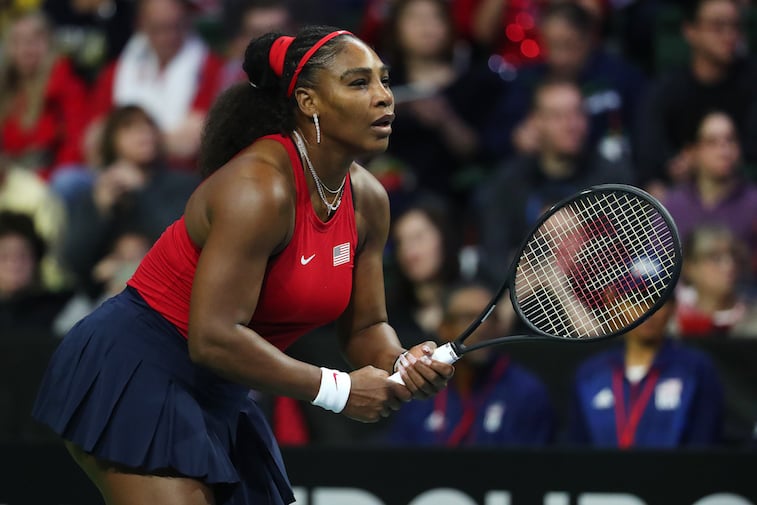 Williams was among the first celebrities who announced that they were self-quarantining before it became the societal norm. It must be wearing on her, too.
In a November interview with Forbes, Williams spoke about her love of traveling that goes beyond enjoyment and borders on obsession. Being an athlete in a sport as international as tennis, travel is a part of Williams' life, and despite having a young daughter at home, that doesn't stop the family from taking trips a lot. 
"I have grown to love traveling, and when I'm home for more than two weeks, I get bored and feel like I need to go somewhere," explained to Forbes.
Drawing from the last few years alone, Forbes noted that Williams met husband Alexis Ohanian in Italy while on vacation. The pair have gone on dates in Paris, a babymoon in Tulum, Mexico, had a wedding in New Orleans, and a honeymoon on a private island called Kamalame Cay in the Bahamas. Although this predated the quarantine, Williams' passion for getting out was on full notice.
Williams' travel observations
It comes as no surprise that Williams has an eye for fashion and culture. There are few athletes today whose images are also tied up in their fashion. When traveling abroad, Williams has credited her time in other countries with helping her create her own style and adapt it not only to herself but to her brands.
"I love meeting and seeing women in Paris—how they dress and how they approach style—versus women in London and how they approach style and even the choices they make in restaurants," said Williams (per Forbes.) "I love observing all of that and being conscious of how women dress and what they're wearing, either on their neck or on their body."
Williams' love of fashion has made its way to her business life, too. Williams launched the Away x Serena collection this year. While many celebrities who put their names on brands are doing so with little involvement, Williams is heavily involved in the design of this line, which is based on those same observations she spoke about.
Now weeks into quarantine, however, Williams is having to cope with life inside her home.
The Williams' family quarantine
Williams has documented life in quarantine all over social media. From daily walks to time with her daughter, Olympia, Williams appears to be having a perfectly good time without the need to travel. Just because she's staying near her house, however, it doesn't mean that Williams' life is devoid of excitement.
Williams has been spending her time in Palm Beach, but fitness isn't taking a break. While out for a bike ride in her neighborhood, Williams posted a video on Instagram of an unexpected visitor to her stroll in the form of an Alligator. Williams was not in immediate danger, but she was able to catch it all on video for fans to see.
Inside her house, however, Williams is taking the proper precautions and living with the same fears as us all. Always candid about what is on her mind, Williams spoke at great length about the anxiety that comes with every sneeze as she tries to keep both herself and her family healthy.
Hopefully, Williams will be able to get out and travel in the near future. Until then, however, she will only have her memories to keep her mind away from home.
Source: Read Full Article