Why Tyler, The Creator Apologized To Selena Gomez Over Justin Bieber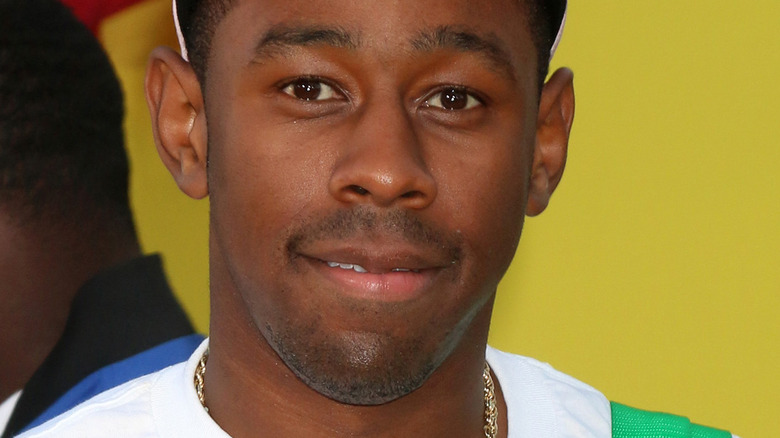 Rapper Tyler, the Creator is hoping to make amends for previous comments he made about pop singer Selena Gomez while she was dating Justin Bieber. The pair dated on and off between 2011 and 2018, per Us Weekly. During an interview with Vogue Australia earlier this month, 29-year-old Gomez reflected on the tumultuous nature of her past relationships. "I think most of my experiences in relationships have been cursed," Gomez told the outlet. "I've been way too young to be exposed to certain things when I was in relationships. I guess I needed to find what was that word for me, because I felt so less than in past relationships, and never really felt equal."
During the beginning of their relationship, Tyler, the Creator was especially close with Bieber. Unfortunately, though, it appears as though Tyler, the Creator was not crazy about Gomez and her role in Bieber's life. In 2011, Tyler, the Creator took to Twitter to voice his disapproval. "Justin Bieber And Selena Gomez Is F****** Dating. F***," he tweeted, according to TMZ. Then, in 2013, Tyler, the Creator admitted that this disapproval was mutual. "No, we don't like each other," Tyler, the Creator told Power 106 FM Los Angeles, according to Us Weekly. "Cause, you know like kicking it with Justin, that's my homeboy — she always be mean mugging me. Like why are you hating on me?"
Recently, though, Tyler, the Creator revealed that he has since made amends with Gomez.
Tyler, the Creator apologized to Gomez in a song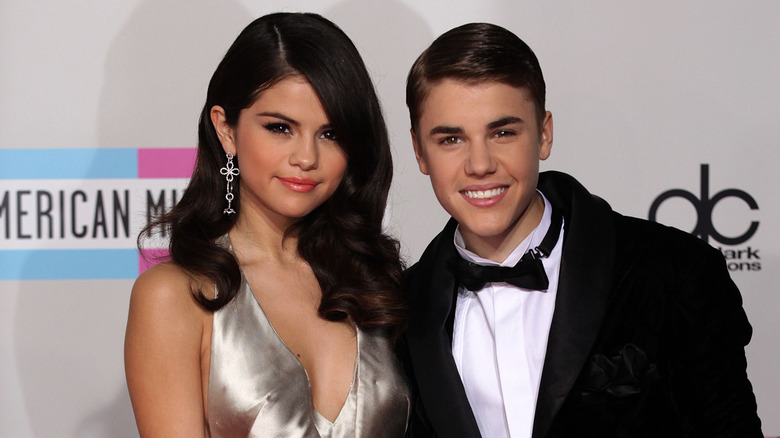 On Friday, Tyler, the Creator released his sixth studio album, "Call Me If You Get Lost." One of the songs, "MANIFESTO," directly addressed his negative tweets about Selena Gomez and how he apologized to her about his past transgressions. "I was a teener, tweetin' Selena crazy s***. Didn't wanna offend her, apologize when I seen her. Back when I was tryna f*** Bieber, just-in," he rapped, according to People. In the past few years, Tyler, the Creator has been fairly vocal about being bisexual. "I had a boyfriend when I was fifteen in f****** Hawthorne [California]…If that's not open-minded, I don't know what the f*** that is," he told Know Wave's Koopz Tunes in 2017, according to Vice.
Though he rapped about his desire to have sex with Justin Bieber, it is unclear if those feelings were mutual, as the singer has yet to address these lyrics. For her part, Gomez also has yet to publicly address the comments Tyler, the Creator made about her nearly a decade ago.
Source: Read Full Article