9 Famous Men Who Have Gotten Candid About Eating Disorders
"I didn't feel like I had control over anything else in my life, but food was something I could control," Zayn Malik recalled.
It's often women in Hollywood who open up about their struggles with disordered eating, but many men also deal with the same issues. While it's not frequently spoken about, millions of men are also impacted, with the National Eating Disorders Association reporting that 10 million males will be affected by eating disorders at some point in life. Although disordered eating can come in many different forms, they're all incredibly harmful, both physically and emotionally. That's why it's so important for public figures to come forward with their stories of successful recovery, letting other men know that it is possible to overcome their struggle.
Here's what these men had to say about their struggle with disordered eating…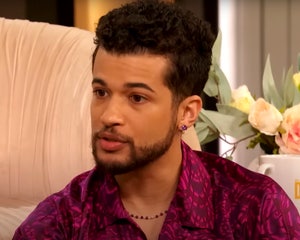 Jordan Fisher Reveals He Was Diagnosed with an Eating Disorder During Wife's Pregnancy
1. Jordan Fisher
Jordan Fisher recently opened up about struggling with an eating disorder, revealing that he was diagnosed while his wife was pregnant with their son. Despite always wanting to be a dad and knowing he was about to "take on the biggest and best project" of his life, he was struggling behind the scenes. During that time, Jordan says he had no idea he had an eating disorder but had lost 30 pounds.
"I just knew that I had reflux and like all of these things that were making it difficult for me to eat and didn't realize that there were all of these traumas from my childhood that I needed to work through in therapy. It's insane," Jordan said on "The Drew Barrymore Show," adding that now that he's "through that desert," he's "so much stronger."
2. Zayn Malik
While Zayn Malik was in One Direction, he admits he struggled with an eating disorder. Looking back at photos from the time, Zayn says he can now see how ill he was. But while he was restricting how much he ate, he says it wasn't about his appearance — but more about having control of something in his life. His struggle was a part of his decision to leave 1D and make his mental health a priority.
"I was suffering from an eating disorder. It wasn't as though I had any concerns about my weight or anything like that. I'd just go for days – sometimes two or three days straight – without eating anything at all. It got quite serious, although at the time I didn't recognize it for what it was," Zayn wrote in his autobiography. "I think it was about control. I didn't feel like I had control over anything else in my life, but food was something I could control, so I did. I had lost so much weight I had become ill. The workload and the pace of life on the road put together with the pressures and strains of everything going on within the band had badly affected my eating habits."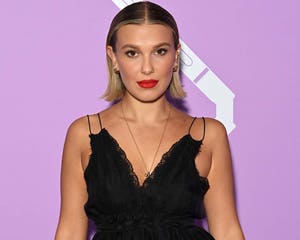 10 Stars Who Got Real About Dealing With Cyberbullying
3. Dennis Quaid
When Dennis Quaid took on the role of Doc Holliday in 1994's "Wyatt Earp," he had to lose 40 pounds. But after the movie wrapped filming, Dennis found himself struggling with body image issues. Despite being so thin, he still saw himself as heavier — and ended up having to check into a treatment center.
"My arms were so skinny that I couldn't pull myself out of a pool," he told Best Life. "I'd look in the mirror and still see a 180-pound guy, even though I was 138 pounds. For many years, I was obsessed about what I was eating, how many calories it had, and how much exercise I'd have to do."
4. Elton John
In the early 90s, Elton John struggled with addiction as well as bulimia. Elton admits that over the course of six years, he was extremely "paranoid" about his weight "but not able to stop eating." He would binge major meals and then purge — and do it all over again later. Looking back, Elton says he had to work incredibly hard to overcome his addictions but was eventually able to do so successfully.
"It didn't just happen overnight," Elton told Variety. "I changed myself, but I worked very, very hard at it. I worked as hard as I did to change myself and make myself a good person as I did to becoming an addict."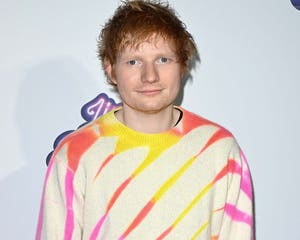 Ed Sheeran Reveals Past Binge Eating Disorder: 'Why Don't I Have a Six Pack?'
5. Ed Sheeran
After Ed Sheeran learned of his friend Elton's struggles with disordered eating, he says he realized that he was "doing what Elton talks about in his book — gorging, and then it would come up again." While Ed still considers himself a "a real binge eater," he tries to focus those tendencies into other aspects of his life, like being a "binge exerciser, and a binge dad."
"There's certain things that, as a man talking about them, I feel mad uncomfortable. I know people are going to see it a type of way, but it's good to be honest about them. Because so many people do the same thing and hide it as well," he told Rolling Stone.
6. Russell Brand
When Russell Brand was a teenager, he says he struggled with numerous mental health issues, from disordered eating to drug addiction. At 14, he dealt with bulimia, and although he still sometimes finds himself experiencing body issues, he has been able to overcome his eating disorder.
"I started at 16 smoking stuff and drinking a lot," he told The Daily Mail. "I was bulimic when I was 14. I had problems with food and self-harming, I've always had these odd compulsive traits looking for an outlet."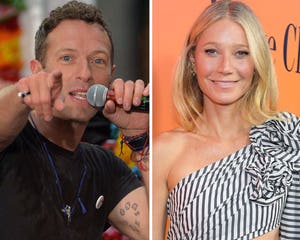 Chris Martin Says He Eats One Meal a Day Following Ex Gwyneth Paltrow's Controversial Diet Reveal
7. Caleb Followill
As a teenager, Caleb Followill says he struggled with anorexia. His eating disorder stemmed from self-esteem issues and feeling like he "wasn't good enough." Looking back, Caleb admits he'd do "anything to keep my hands and mouth busy without eating" and often over-exercised. Caleb says now that he's worked through his issues, he's focusing on building a stronger body.
"I want to look like I can defend myself. I want a guy to look at me in a bar and know that he can't talk shit to me or run me over, even though he probably could," Caleb said in an issue of Q.
8. Eminem
When Eminem got out of rehab in 2007 after treating his addiction to Vicodin, he says he swapped one addiction for another. Looking back, he admits he became addicted to exercise and counting calories, to the point where he was hurting himself. Now, Eminem says he focuses on exercises that keep him healthy, but don't overwork his body.
"I got an addict's brain, and when it came to running, I think I got a little carried away. I became a f—ing hamster. Seventeen miles a day on a treadmill. I would get up in the morning, and before I went to the studio, I would run eight and a half miles in about an hour. Then I'd come home and run another eight and a half," Eminem wrote in a piece for Men's Journal. "I started getting OCD about the calories, making sure I burned 2,000 every day. In the end, I got down to about 149 pounds. I ran to the point where I started to get injured"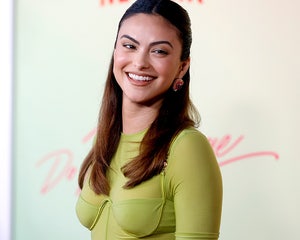 Camila Mendes Says Seeing Herself on Riverdale Season 1 'Fueled My Eating Disorder'
9. Billy Bob Thornton
Back in the 90s, Billy Bob Thornton lost almost 60 pounds for a role in "U-Turn," which led to an eating disorder. While the people around him tried to point out his disordered way of eating, Billy Bob denied things — but he was later able to start eating in a more healthy way.
"Frankly, for a while there, I think I had a little mental problem. I got anorexic; of course, I denied it to my girlfriend Laura Dern and everyone else who said I had an eating disorder," he told Daily News at the time. "That was by design. But I had a few articles come out — 'What's the deal with him? Is he sick?' I just got too skinny."
If you or someone you know is struggling with an eating disorder, please contact the National Eating Disorders Association (NEDA) at 1-800-931-2237 or go to NationalEatingDisorders.org.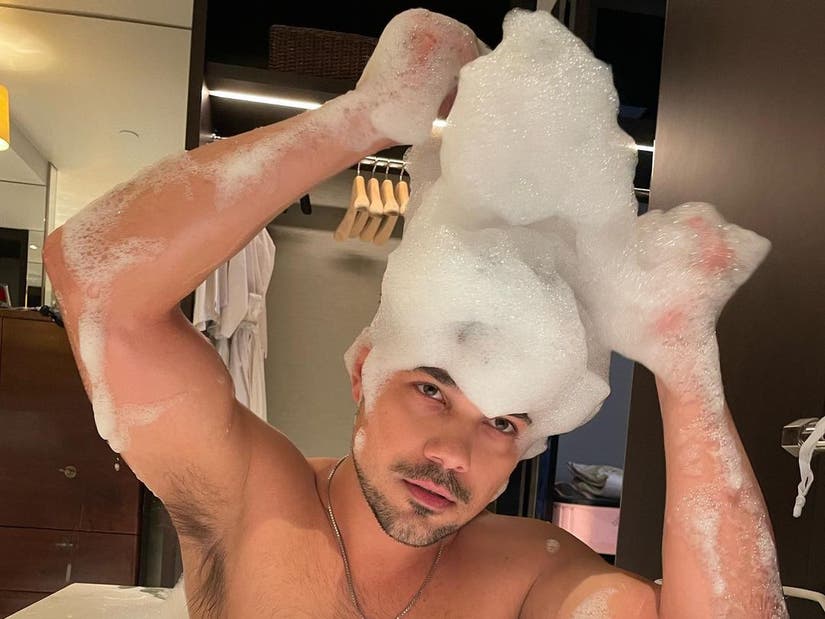 Source: Read Full Article