Amtrak train in South Carolina stalled for 29 hours, conductor tells riders who dial 911 they're not 'hostage'
video
FOX Business Flash top headlines for January 10
Check out what's clicking on FoxBusiness.com
Hundreds of passengers were stranded on an Amtrak train in rural South Carolina for more than 24 hours with limited food supply after the train was rerouted Tuesday, according to reports. 
An Amtrak Auto Train, a specialized train allowing passengers to take their vehicles with them to drive after their rail journeys, was headed from Washington, D.C., Monday and expected to arrive at the final destination of Sanford, Florida, at about 10 a.m. Tuesday, the Washington Post reported. 
Instead, after the train made its scheduled stop in Lorton, Virginia, at about 5:30 p.m. Monday, it was diverted because of the derailment of a CSX freight train, coming to a halt in wooded area near Denmark, South Carolina. 
ABC News reported that the train was left stranded in the rural area for more than 29 hours afterward. 
AMTRAK UNVEILS NEW TRAINS THAT WILL REPLACE AGING FLEET 
In one video, a conductor is heard making an announcement after some passengers reportedly dialed 911 or otherwise called local police telling them they were being held hostage on the train. 
"Once again, for those of you that are calling the police, we are not holding you hostage," the speaker is heard announcing to passengers. "We are giving you all the information of which we have. We are sorry about the inconvenience. As soon as more information is available, we will let you know shortly."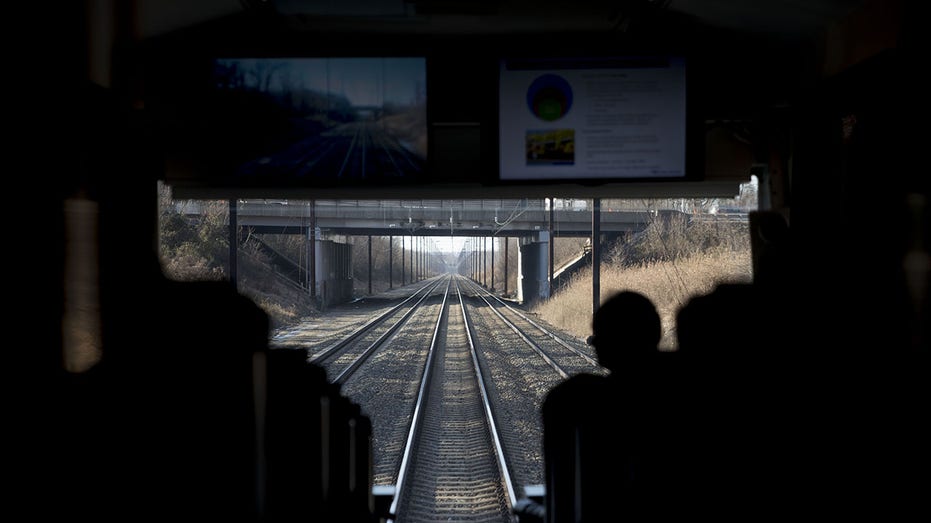 Tracks are seen in front of a train car during a tour of Amtrak's northeast corridor line near Wilmington, Delaware, on Jan. 11, 2019. (Andrew Harrer/Bloomberg via / Getty Images)

The train was further delayed while waiting for a new crew with specialized training to operate it. The initial crew could no longer legally operate the train, reports said. 

In an email to the Post, Amtrak spokesperson Christina Leeds said during the delay, Amtrak had been "providing regular updates to customers, along with meals, snack packs and beverages." 

Leeds also said employees onboard were working with pet owners to arrange bathroom breaks for animals.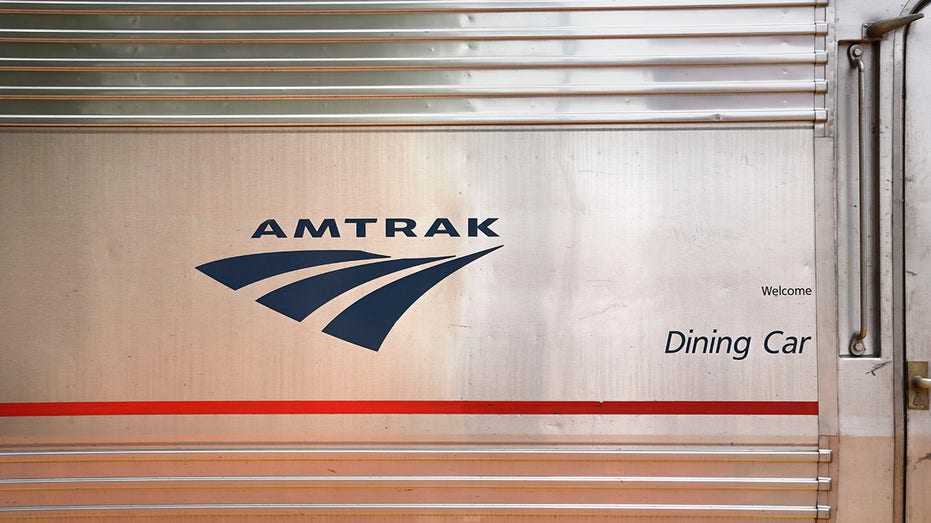 The Amtrak logo on the side of the dining car stopped at the depot in Lamy, New Mexico, near Santa Fe. (Robert Alexander / Getty Images)

But some passengers told media outlets feces was spotted on the floor of the train and dogs had not initially been allowed off the train in South Carolina. They said meals had also stopped. 

A statement from CSX to the WJLA news station in Washington, D.C., provided more details. 

"Just before 11:00 p.m. Monday, a CSX freight train came in contact with an unoccupied vehicle on the tracks at Charles Street in Lake City, SC resulting in the derailment of 25 rail cars and two locomotives, which remained upright," it said. "There were no injuries to the crew of the train and no hazardous materials involved. CSX crews are on site working to safely clear the tracks and restore the area." 

Passengers reportedly said the train had begun moving again Tuesday night.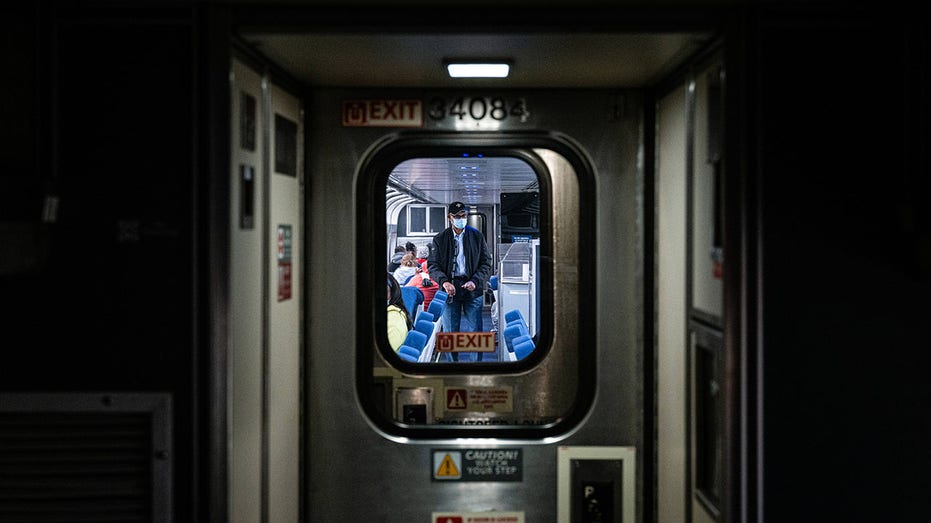 A passenger walks through an Amtrak train near Memphis, Tennessee, on Feb. 25, 2022. (Jon Cherry/Bloomberg via / Getty Images)

One passenger told WJLA that they were told they needed to wait a minimum of another 90 minutes once they reach their final destination in Florida for their vehicle to be unloaded from the train. 

Fox News Digital reached out to Amtrak again Wednesday morning for more updates. 

CLICK HERE TO READ MORE ON FOX BUSINESS 

Debuted in 1983, the Amtrak Auto Train is advertised today as "a stress-free journey by rail, skipping the traffic congestion on I-95." Amtrak has been plagued by extended delays in recent years. More than one in five Amtrak trains was late in 2021, according to the Bureau of Labor Statistics. In October, passengers who took what was supposed to be a five-hour Amtrak train trip from Detroit to Chicago instead waited 19 hours with no electricity, water or food. 

Source: Read Full Article