Camila Cabello: Why She Refused to Sing 'Closer' for the Chainsmokers
Camila Cabello is one of the biggest pop stars of the last five years. The Chainsmokers are one of the few EDM acts to find major chart success. Interestingly, Cabello and the Chainsmokers almost collaborated on the hit "Closer."
Cabello loved the track. However, she had to turn the song down. "Closer" would go on to become one of the most tracks of Halsey's career.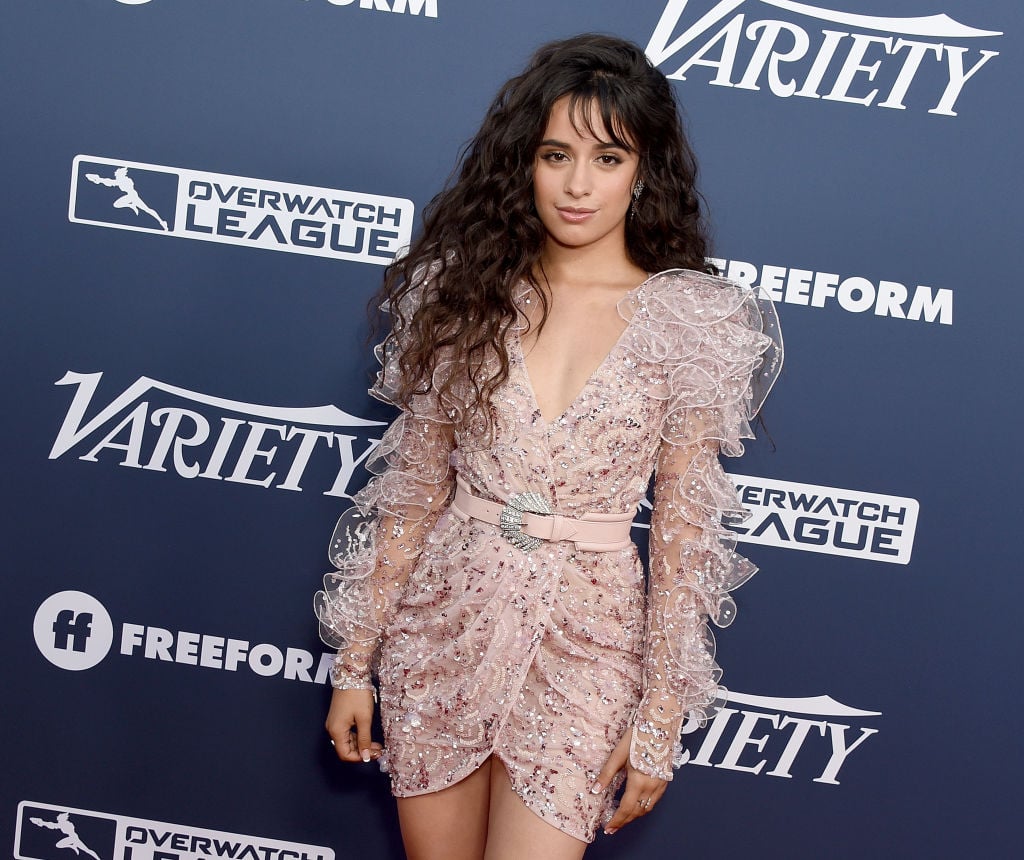 Camila Cabello's version of 'Closer' that never made it to the radio
"Closer" was released a lifetime ago back in 2016. During that time, Cabello was still a member of the girl group Fifth Harmony. She was offered the chance to sing "Closer" and she thought the song was great. It appears Cabello's commitment to her girl group made her decide not to record the track.
She explained "I loved the song, but I had to turn it down because I was with the group at the time, and we were about to put an album out. So I didn't wanna — I always tried to do my solo stuff off-cycle, so that was super on, and so I had to say no. And then it was the number one song in the world." Halsey was only added to the track when Cabello turned the song down. It's amazing to think one of the defining hits of Halsey's career wasn't initially going to be a Halsey song!
Cabello did, however, record a rough demo of the track. This version of "Closer" made the rounds on social media. Many fans preferred this version to Halsey's, while others enjoyed hearing two different takes on the song.
What Halsey brought to the track
Of course, Cabello's version would not have all the same lyrics as Halsey's. Halsey contributed some of her songwriting talents to her version of the track. Halsey said she loves happy 1980s music by Cyndi Lauper and Madonna and that "Closer" was her first happy record.
Mark Savage of the BBC told Halsey he was surprised she considered "Closer" to be a happy song. Savage said he thought the song was about being unable to cope with a breakup. Instead, Halsey said the track was about enjoying happy memories.
Halsey explained her understanding of the track. "I think it's celebrating a moment in time. The idea of 'we're not ever getting older' it's like… at the beginning of the song, you tell the audience we're not together any more. But in the chorus you tell them, 'we'll always be together in that moment. We can always look back on that moment and remember it.'"
Was Halsey the reason "Closer" became a huge hit? Would it have been a bigger hit with Cabello on the track? Nobody knows for sure. However, Shaun Frank, one of the writers of the song, attributes its success to its composition rather than its performers. Frank said the song is simple, making it more palatable to a wide audience than most electronic music.
Also see: Halsey Tells a Fan 'I'll Kick Your *ss Out of the F*cking Club'
Source: Read Full Article