Joe Biden Says Tara Reade's Account Of Sexual Assault "Never Happened"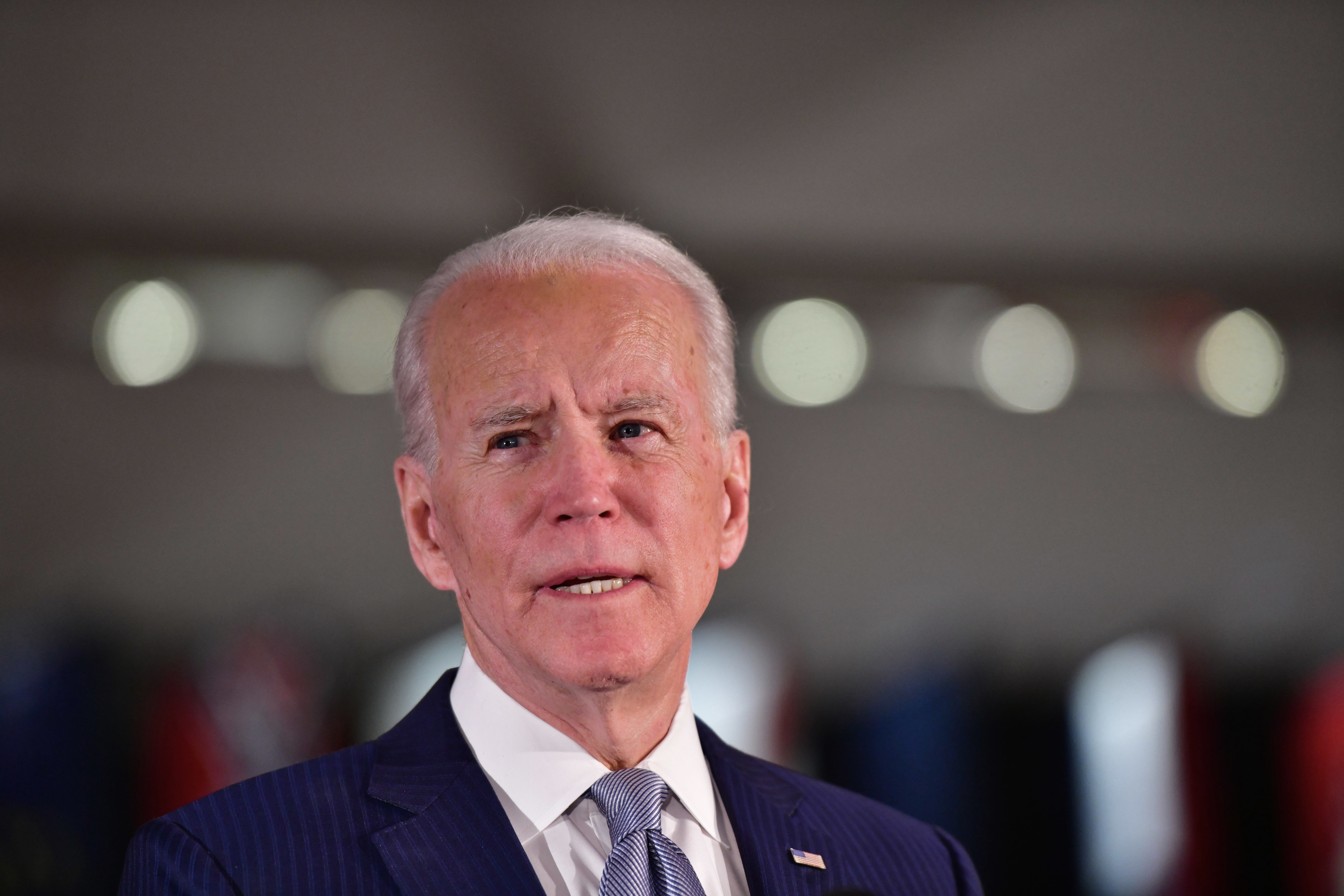 Joe Biden, the presumptive Democratic nominee for president, has responded for the first time to a former aide's accusation of sexual assault, saying in a Friday morning statement that Tara Reade's accounts "aren't true" and "never happened."
Biden also said that any internal complaint that Reade may have filed — she has said she submitted one shortly after a 1993 incident — would be stored at the National Archives.
"I am requesting that the Secretary of the Senate ask the Archives to identify any record of the complaint she alleges she filed and make available to the press any such document," the former senator and vice president said in the statement, which arrived about a half-hour before he was set to do his first interview on the subject with MSNBC's Morning Joe. "If there was ever any such complaint, the record will be there."
Reade has accused Biden of sexually assaulting her in 1993, when she worked for him in the Senate. Reade first publicly detailed the accusation earlier this year, after being one of several women in early 2019 to say Biden's behavior had made them feel uncomfortable.
Reade, who said she initially backed Sen. Elizabeth Warren in the primary before supporting Sen. Bernie Sanders, told BuzzFeed News in multiple interviews this month that she has been frustrated by the fact that, up until now, Biden had not addressed her accusation himself. When asked about it, Biden's campaign has primarily pointed reporters to a statement dated April 13, saying that though the former vice president believes women have the right to be heard, Reade's story did not happen.
Biden echoed that Friday in his statement, which began with a lengthy acknowledgement that April, which ended Thursday, was Sexual Assault Awareness Month and a recap of his work as a senator to pass the Violence Against Women Act.
"I recognize my responsibility to be a voice, an advocate, and a leader for the change in culture that has begun but is nowhere near finished," Biden said. "So I want to address allegations by a former staffer that I engaged in misconduct 27 years ago."
"They aren't true," Biden added. "This never happened."
Biden's campaign previously had sent talking points to Democrats in April that leaned on a New York Times report to insist that Reade's claim is false, even though the Times report did not make that determination.
Reade has said that soon after the incident, she filed a report in the Senate and complained directly to three former Senate aides, all of whom say they do not remember that happening. One of those aides, Biden's former executive assistant Marianne Baker, said in a statement provided by the campaign this week that she never once witnessed or heard of "any reports of inappropriate conduct, period — not from Ms. Reade, not from anyone."
Biden emphasized in his Friday statement that none of his other past aides have corroborated Reade's accounts.
"She has said she raised some of these issues with her supervisor and senior staffers from my office at the time," Biden said. "They — both men and a woman — have said, unequivocally, that she never came to them and complained or raised issues. News organizations that have talked with literally dozens of former staffers have not found one — not one — who corroborated her allegations in any way. Indeed, many of them spoke to the culture of an office that would not have tolerated harassment in any way — as indeed I would not have."
Over the last several weeks, and across several news outlets, several people who knew Reade at the time have said they had been told different aspects of her story. A former neighbor, Lynda LaCasse, told Business Insider that Reade detailed her full allegation of sexual assault in the 1990s. Both the New York Times and Washington Post reported they spoke with an unnamed friend who said Reade detailed the allegation at that time. The Intercept published a transcript of what Reade said was her mother calling into Larry King Live in 1993 to ask for advice about a generally negative experience her daughter had had with a "prominent senator."
More on Tara Reade and Biden
Tara Reade Knows She Has A Difficult Allegation. And She's Had A Difficult Time Getting A Hearing.Rosie Gray · April 30, 2020
Democrats Will Have To Answer Questions About Tara Reade. The Biden Campaign Is Advising Them To Say Her Story "Did Not Happen."Ruby Cramer · April 28, 2020
Henry Gomez is a political reporter for BuzzFeed News and is based in Cleveland, Ohio.

Contact Henry J. Gomez at [email protected]

Got a confidential tip? Submit it here.
Source: Read Full Article