Music Mood Board: Revisiting the Black Panther Album in Honor of Chadwick Boseman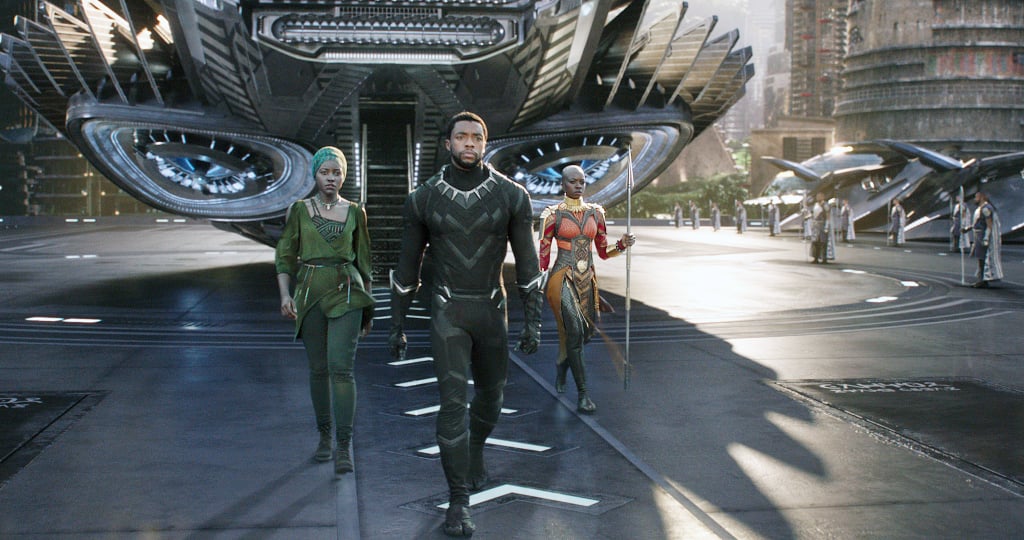 Music Mood Board: Revisiting the Black Panther Album in Honor of Chadwick Boseman

I was watching The Fresh Prince of Bel-Air on HBO Max last Friday when I got an alert that Chadwick Boseman shared a new Instagram photo (because, yes, I had his post notifications on). I didn't open it, opting to finish watching Will Smith get into all sorts of shenanigans before checking social media. But moments later, I got a push notification: "Chadwick Boseman has died at age 43 after 4-year battle with colon cancer." And after that, came an influx of texts.
Did you hear?
Is it true?
I hate 2020.
Stunned and speechless, I opened the post notification from Boseman's account to see the heart-wrenching confirmation of his death. "It is with immeasurable grief that we confirm the passing of Chadwick Boseman," a statement from his family read. "Chadwick was diagnosed with stage III colon cancer in 2016, and battled with it these last 4 years as it progressed to stage IV. A true fighter, Chadwick persevered through it all, and brought you many of the films you have come to love so much."
I wasn't in a Fresh Prince mood anymore. It felt like I had the wind knocked out of me, and, quite frankly, I felt sick. It was news that I never expected to see. Of all people, Chadwick Boseman? King T'Challa? The brilliantly charming talent behind powerful films like 42, Get on Up, Marshall, and Da 5 Bloods? It can't be.
This struck a chord for various reasons. Boseman was a genuine light in this world, and all of the heartfelt tributes from his costars and loved ones will back that. He was a beautiful, kind soul that illuminated a certain poise that I can only attribute to divine grace. He had the type of laugh that instantly brought you joy and a fierce passion that pushed him to give his all in everything that he did — even while going through one of the most brutal, taxing challenges a person could ever experience.
Source: Read Full Article