Prince Harry Leans on Prince William After L.A. Move — and It's Not the First Time William Has Had His Back
PrinceWilliam and Prince Harry bonded over being in the royal spotlight when theywere young. And asHarry's big brother, William was always watching out for him. Over the pastyear, though, the two reportedly haven't had the best relationship.
According to a royal insider, Harry and William are recently back on speaking terms as Harry leans on William while adjusting to life in the United States. And it's not the first time William has helped Harry through a difficult time.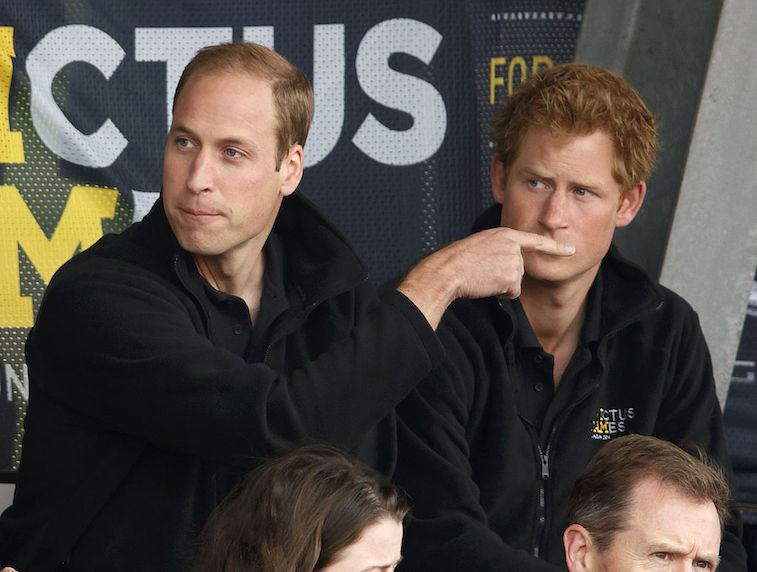 RELATED: Prince William Wishes He Could Be There For Prince Harry As They Grow Older: 'I'm Sad About That'
Prince Harry and Prince William are reportedly back on speaking terms
Last year, it came out that Harry and William didn't have the brotherly relationship that everyone thought they did. Harry vaguely acknowledged the rift with his brother last September, when he revealed the two were on different paths. He noted, though, that they both still had plenty of love for each other.
It's unclear what exactly caused the issues between the men. Some blamed it on Harry "rushing" into marriage with Meghan Markle, while others said it was simply the two growing up and growing apart.
Prince Harry is leaning on William as he adjusts to L.A. life
Last fall, Harry and Meghan took a trip to North America,where they spent a six-week holiday on Vancouver Island, British Columbia. Upontheir return, the two announced they were leaving the royal family, and they settleddown in Los Angeles, California, in March.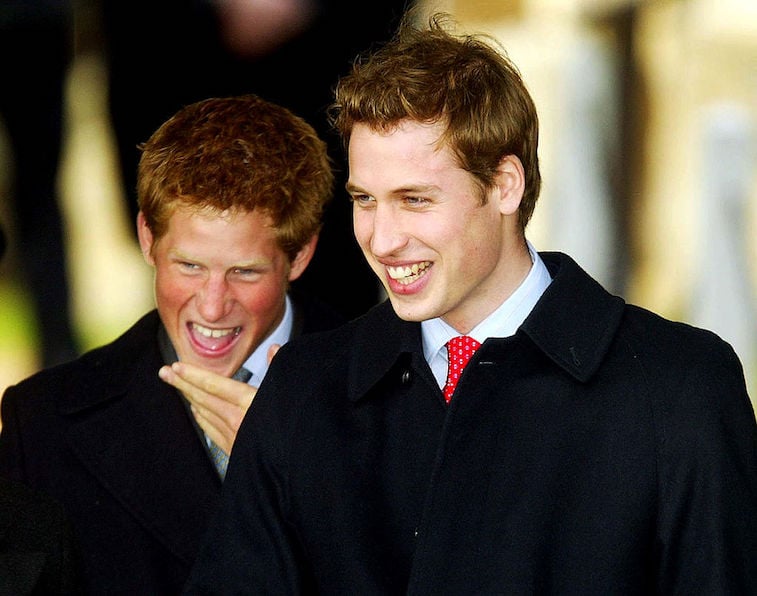 RELATED: Here's Why Prince William and Prince Harry Could Both Become Insanely Rich in the Future
Since the move, Harry and William have reportedly been back on speaking terms. And now, a source revealed to Us Weekly that Harry is leaning on William for support as he adjusts to life in L.A. It's not much of a change for Meghan, since she grew up in the city, so Harry has been confiding in his brother while he acclimates to a permanent life on a new continent.
William was there for Harry when he struggled with his mental health in his twenties
William's support for his brother goes way back. In theearly 2010s, when Harry was still soaking up his youth and getting into compromisingsituations, William always had his back. In an interview with Newsweekin 2017, Harry revealed that he was deeply struggling with his mental health onthe inside, which was causing him to act irrationally on the outside — andthat it was William who helped him out of that dark place.
"I needed to fix the mistakes I was making," Harry said. He also revealed that William advised him to seek professional help to work through his problems; he took the advice.
William sheltered Harry as best as he could when they were young
William also did as much as he could to prevent Harry from fully understanding what was happening between their parents after Prince Charles' affair with Camilla Parker Bowles was revealed. Though both boys were young, William was old enough to have a better sense of what was going on than his brother. And with that, he worked hard to keep Harry in the dark so as not to stress him out.
William has made it clear that he'll always be there for Harry. And though the two men might have their differences or want to live their lives separately from one another, Harry was right when he said they'll always have a lot of love for each other.
Source: Read Full Article