Utah 14-year-old girl saved by app after she was allegedly kidnapped, taken to Airbnb
video
Utah Gov. Spencer Cox bans TikTok on state devices: 'It's making us dumber'
Gov. Spencer Cox, R-Utah, explains why he banned TikTok on state-issued devices and the national security threat it poses on 'Cavuto: Coast to Coast.'
A 14-year-old girl was kidnaped, taken to an Airbnb, and ultimately saved by the SafeUT app, according to Salt Lake City Police Department. 
On Saturday morning, a 14-year-old girl told police she was walking home when Jonathan David-Epp Simonji, 26, pulled in front of her in his Camaro and asked her to get in, according to a press release from the Salt Lake City Police Department (SLCPD). 
Simoji allegedly offered the underaged teen a beer and food, attempting to lure her into his vehicle. 
After the girl refused and tried running away, Simonji reportedly found her, got out of his car, grabbed her and told her that he "may have something on him," according to the affidavit.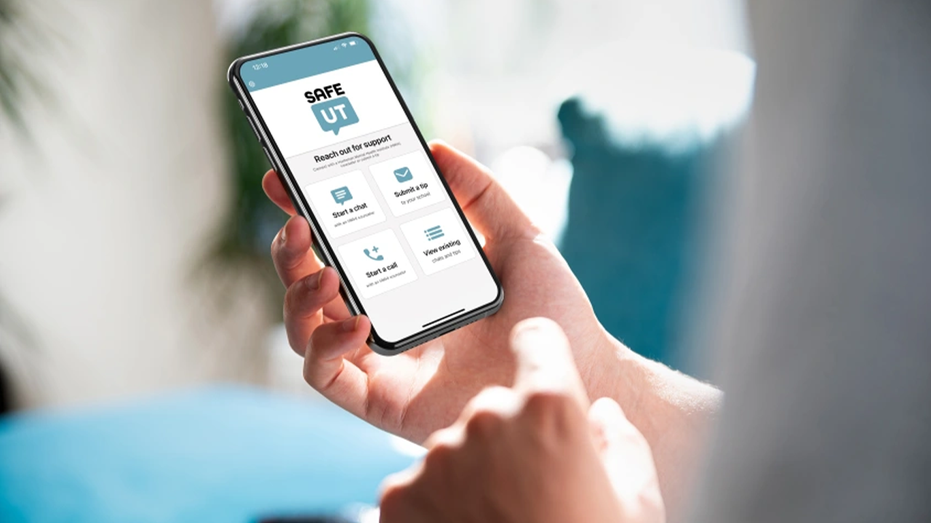 The SafeUT app is a crisis chat/tip line that was created to allow students, educators and parents to anonymously reach out to counselors/first responders who can assist in a crisis intervention. (SafeUT / Fox News)

The girl was taken to the Airbnb, where Simonji offered her more alcohol and refused to let her go.

The teen victim later told the police that when she could not get hold of her friends or family, she downloaded the SafeUT app, which is "a crisis chat and tip line that provides real-time crisis intervention for students, parents/guardians, and educators through live chat and a confidential tip line," police said.

NON-WOKE DATING SITE, BACKED BY PETER THIEL, LAUNCHING SOON

A SafeUT worker spoke to the victim and contacted law enforcement about the situation. According to the affidavit, when officers arrived to the Airbnb, they found the 26-year-old in bed with the fourteen-year-old. 

The teenager was immediately safely rescued, and returned to her family. 

Officers were unable to immediately take Simonji into custody, because he closed the door and locked himself inside the rental home, refusing to come out and comply with officers.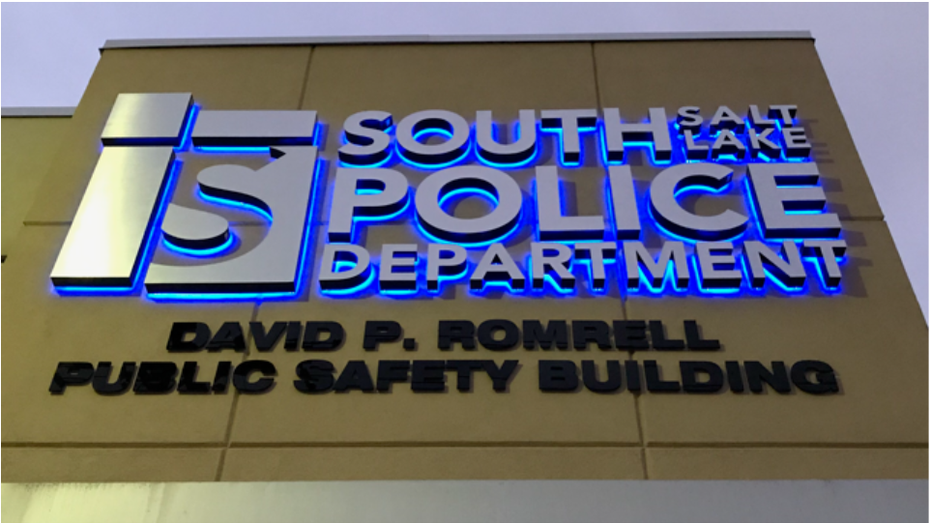 Police were dispatched on Saturday to a call regarding a 14-year-old girl who they said had been abducted by an older man and was being held at an Airbnb. (Salt Lake City Police Department / Fox News)

After what police say was around two hours of talking and convincing, officers prompted Simonji to come out, where they took him into custody.

Police shared that Simonji and the victim did not previously know each other and this is believed to be a stranger-related incident.

GHISLAINE MAXWELL SAYS SHE BELIEVES JEFFREY EPSTEIN WAS 'MURDERED' IN POST-CONVICTION PRISON INTERVIEW: REPORT

Simonji was booked into the Salt Lake County Jail and is facing a second-degree felony charge of kidnapping as a result of the incident.

In the release, the SLCPD reminded community members to always let someone know where you are going and when you expect to be back. If you can, make sure you walk with someone you know and trust. Although safety apps and text to 9-1-1 are increasingly becoming more popular, the SLCPD reminds community members that often, the fastest way to reach help in an emergency is by calling 9-1-1.

CLICK HERE TO READ MORE ON FOX BUSINESS 

For more information about the SafeUT app, please visit their website here.

Source: Read Full Article