'American Idol's Top 20 Will Still Do Live Shows Despite Production Shut Down
Several shows have been forced to shut down as a result of the coronavirus (COVID-19) pandemic. American Idol season 3 is at the point where America has to start voting, but with large public gatherings banned, fans are wondering how live performances are going to work.
American Idol fans can rest assured knowing that the Top 20 will still be performing live — albeit remote.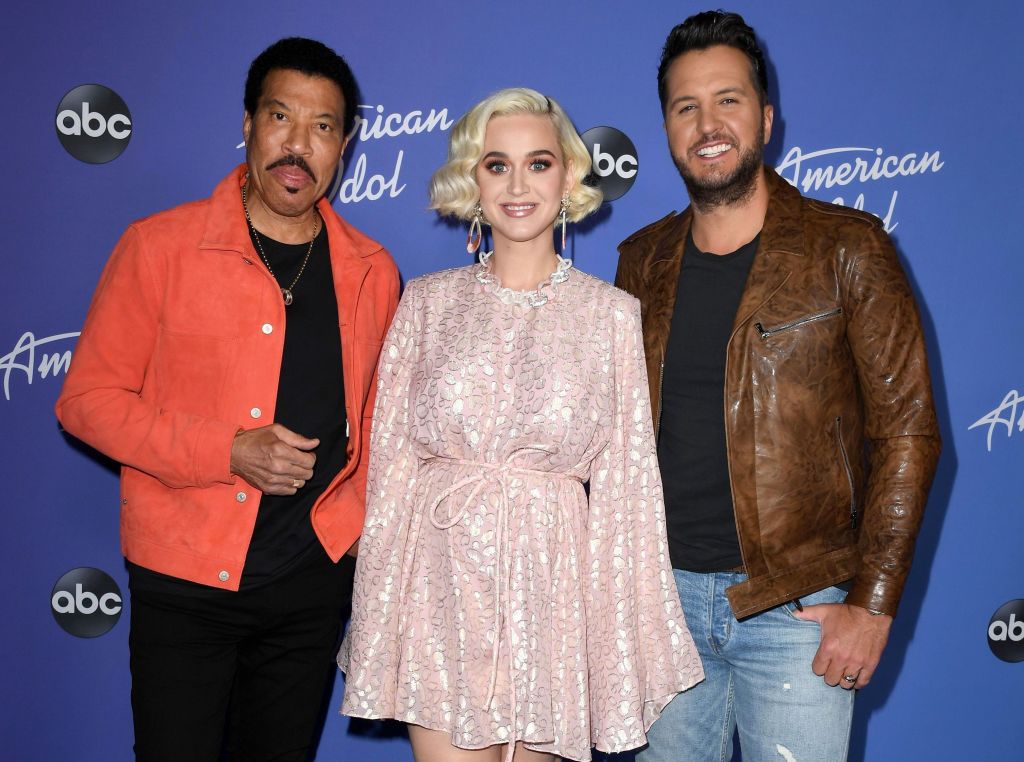 'American Idol' has been delayed
Fremantle, the producer of American Idol, had no choice but to suspend production of live performances following Los Angeles County's strict guidelines prohibiting large gatherings.
In doing so, the ABC network had to get creative and explore a few time-fillers while they figured out how they were going to handle the live portion of American Idol season 3. The final judgment episodes, which were filmed at the Disney Aulani resort in Hawaii, were spread across two weeks to fill their time slots.
Live performances of the Top 20 were originally scheduled to begin April 6, but the need for everyone to stay home impacted that significantly. Instead, ABC aired repeats of Celebrity Family Feud and a primetime special, Who Wants to Be a Millionaire? Secrets & Surprises, and then the American Idol: This Is Me special in the weeks following.
Katy Perry addressed the fans
Earlier this week, Katy Perry teased that she and her fellow judges would have to be creative when it came to the rest of this season. Reporting live via Facebook on Easter Sunday, Perry encouraged American Idol fans to continue tuning in to see how they would be handling the live performances. 
"You'll just have to be tuning in to that creativity that we are probably going to create from our individual homes. We'll see how this goes," Perry concluded. Now, it looks like the live performances and judging will take place just as Perry said — from their respective remote locations.
Live from the Top 20's homes, it's 'American Idol'
Starting April 26, contestants will be performing live from their homes. According to Deadline, American Idol has a live two-hour show scheduled that will feature judges Perry, Luke Bryan, and Lionel Richie from their remote locations. Richie and Perry will judge from their homes in California, while Bryan will join in from his home in Nashville, TN.
Host Ryan Seacrest and Bobby Bones will also be reporting live as the Top 20 contestants perform for America's vote. 
How will the performances be impacted?
Is the American Idol crew equipping performers with the proper audio tools that will allow them to shine? Typically, each singer would be performing on the same stage with the same audio setup. Now, having to perform from their homes, many fans are wondering how the quality of the performances will be impacted. 
Fortunately, American Idol has a large production team that employs a big crew. It's likely that they've worked out all of the kinks that the Top 20 would run into performing from their kitchen, bathroom, or bedroom. But, only time will tell!
Beginning April 26, tune in to ABC to watch the live performances of American Idol's Top 20.
Source: Read Full Article