Behind-the-Scenes of 'Creepshow': Tobin Bell Says Working With Giancarlo Esposito "Is a Treat"
Shudder's anthology series, Creepshow, dropped on the streaming platform in 2019. It has already been renewed for a second season under the guidance of show creator Greg Nicotero of The Walking Dead fame. Luckily, fans who don't subscribe to the service can catch the entire season on AMC beginning this May.
Creepshow's model of telling unique standalonestories each week attracts a diverse roster of Hollywood talent for drop-inappearances, including Tobin Bell, Giancarlo Esposito, and Adrienne Barbeau in the pilot. Here's what they said about shootingepisode 1 of Creepshow.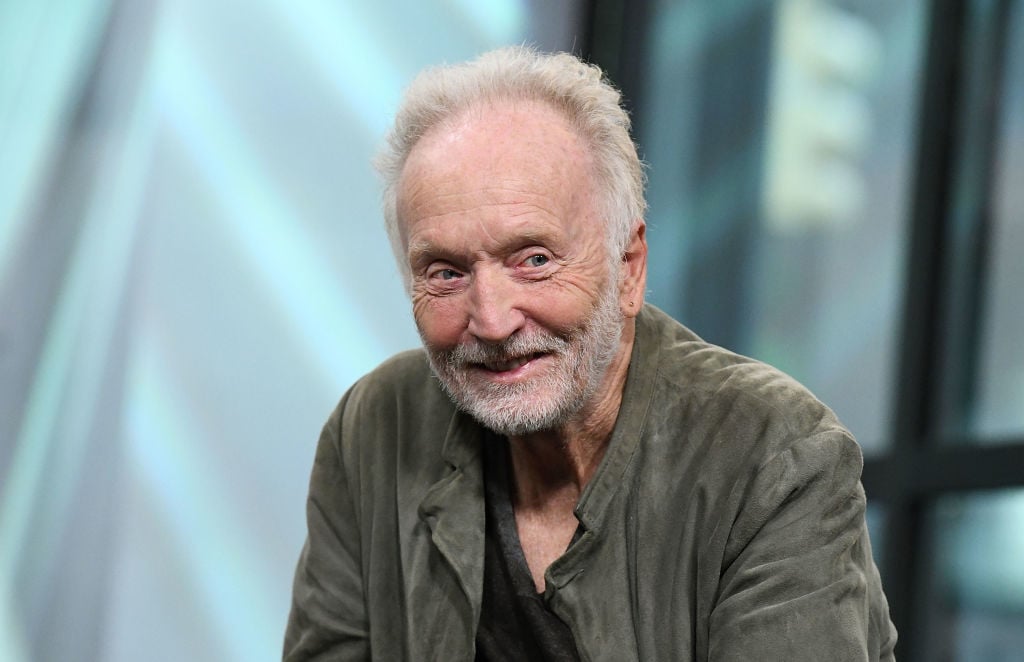 Adrienne Barbeau
Horror buffs will recognize Barbeau from the original Creepshow movie on which the series is based. The actress has amassed over 150 acting credits, including at least four forthcoming projects. In a behind-the-scenes video featuring Barbeau, Bell, and Esposito, among others. Barbeau said this about working on the series:
I owe an enormous part of my career to Creepshow. There are people who watch the original Creepshow once a month to this day, and it's 40 years later. And to be able to come back to it now, and especially to work with Greg Nicotero, makes it all worthwhile to get old.
Tobin Bell
Bell became a horror icon through his work in the Saw series,but aficionados will note the actor's diverse list of over 100 acting roles.Fans of The Flash will remember his distinctive tone when he was thevoice of the villainous Savitar. And daytime fans may have spotted him as YoLing on Days of Our Lives. Now, audiences can enjoy his performance on Creepshow.Here's what Bell had to say about the experience in the behind-the-scenesfeaturette.
When Greg asked me to come down and do this, I was like, alright. It's a new angle on something that's had a rich history. And then when I found out Adrienne was going to be in it, that made it even nicer. And getting to work with Giancarlo is a treat because his work has been so strong and so on point, and he always brings a lot to every character he creates.
Giancarlo Esposito
From Spike Lee's School Daze and Do the Right Thing to AMC's Breaking Bad and Better Call Saul, Giancarlo Esposito expertly tackles a wide range of roles. The star has logged nearly 180 roles on television and film. In the special look behind the scenes, Esposito spoke in depth about the process from a director's perspective. This is what he said in the video:
I think it's going to educate younger people and they're going to be surprised. And I think young people now are craving something a little more. And they're going to enjoy this show because it's going to allow them to have their imagination work.
I mean, I'm walking around here tonight in a scene with a flashlight that's lighting the whole scene, period, in darkness, in black. I haven't gone to look at the monitor yet, but I'm a director as well. That, to me, is like magic. That feels real.
Creepshow is now streaming on Shudder and premieres on May 4 at 10p.m. on AMC. Subsequent episodes will air every Monday at the same time until June8, when season 1 concludes.
Read more: 'Creepshow': Episode 1 Drops on AMC With Tobin Bell and Giancarlo Esposito
Source: Read Full Article