Bizarre Things We Learned About These Celebs After They Died
Mourning the death of a high-profile celebrity is an extremely difficult pill to swallow, especially when taking into account their success and accolades, as well as the colossal impact they may have had on millions. In addition to giving up the usual personal revelations that come along fame, tabloid culture can give fans the impression that they know every detail of their beloved stars' lives. But we know that's not the case, and unfortunately, this is proven again and again in the wake of an A-Lister's untimely death. 
What the celebrities on this list chose to publicly share about their families, relationships, and personal habits hardly scratches the surface, and as much as we thought we knew all there was to know about them when they were alive, shocking new information arose months or in some cases, years, following their tragic death. Let's dive into some of the most bizarre facts and tidbits we've learned about celebrities after their untimely passing. 
Princess Diana had a randy royal inside joke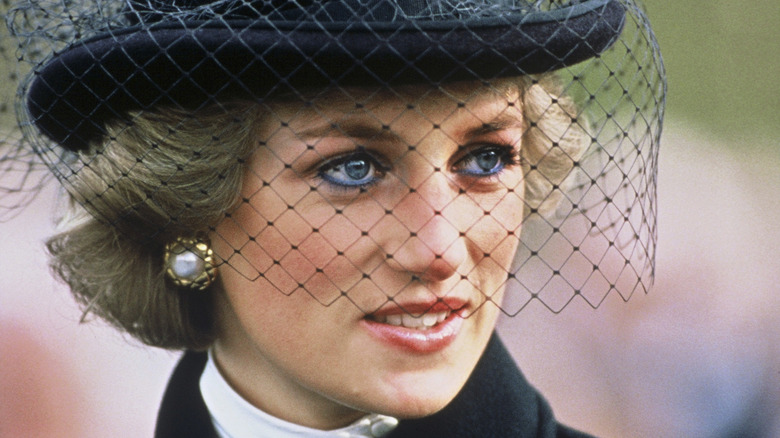 Prior to her tragic death on August 31, 1997, Princess Diana was a royal fashion icon most known for her charming charisma and passion for charitable work. But while we've all been taught to never mix work with pleasure, doing quite the opposite proved to bode well in Diana's favor. In a 2017 biography called "Guarding Diana: Protecting The Princess Around The World," royal protection officer Ken Wharfe revealed that Princess Di once received an eye-popping gag gift. "The small vibrator, bought as a practical joke after a staff night out in Paris during Diana's official visit there the previous November, had become her lucky mascot," Wharfe explained (via the New York Post).
Diana became so enamored with her new sidekick named "Le Gadget" that it soon became a travel must-have when jet-setting on official foreign trips. Wharfe recalled a time Her Royal Highness forgot to pack Le Gadget in which she requested it be shipped to the British Embassy in the capital of Kathmandu. The Post reported that "Le Gadget" was hand-delivered by "a Gurkha aid … on a silver platter," and accidentally revealed another staffer. Of the gaffe, Wharfe wrote, "There was a stunned pause (and a few bemused glances from Embassy dignitaries), until the silence was broken by Diana, who said, 'Oh, that must be for me,' and began to laugh."
DMX made cameos in fast food kitchens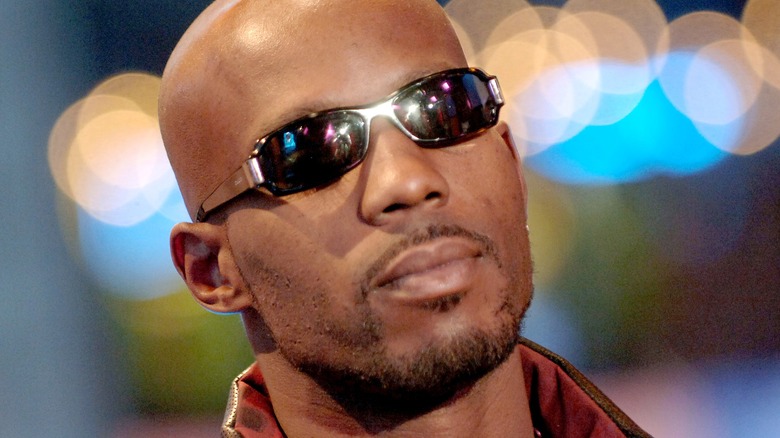 Fans continue to mourn the death of DMX after a suspected drug overdose turned fatal in April (per TMZ), but the rapper's memory will undoubtedly live on beyond his musical talents. The New York native was also known for his work in the service industry — more specifically, his unusual habit of making his way into restaurant kitchens and whipping up a hearty meal for himself when the cravings set in.
Following his prison release in 2015, TMZ reported that DMX was spotted in the kitchen of an IHOP after a meeting with his manager and wanted to introduce himself to the line cooks who were responsible for his delicious feast. The "X Gon Give It To Ya" rapper appeared to have gotten so acquainted with the staff that he put his cooking skills to the test and prepared his very own "chicken fajita omelet."
Following DMX's death, a friend named Shire' also recalled her fondest memory of DMX via Instagram, when she met him at a KFC in Catonsville, Maryland, and was shocked at what had transpired. She wrote, "When I got to KFC he was behind the counter taking orders with a badge they made him. You can only imagine how happy the customers were when they seen DMX getting their food." 
Aaliyah never left home without this comfort object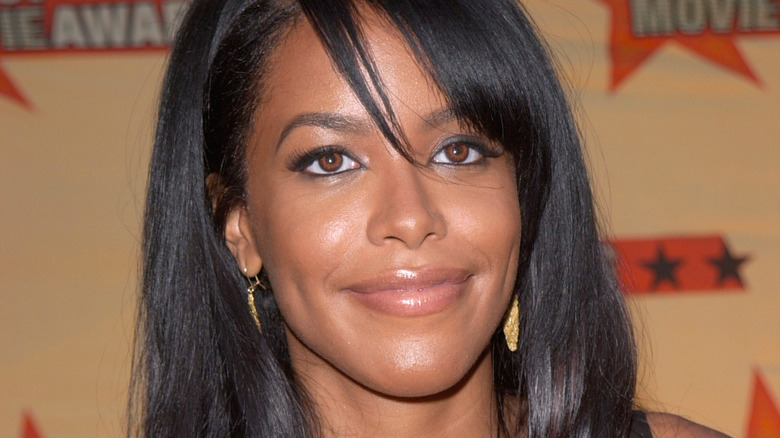 The sudden death of late R&B superstar Aaliyah still rocks fans to this day, as the 2001 tragedy cut her life exponentially short. At just 22 years old, Aaliyah had already become a music industry icon, and was on her way to becoming a crossover film star. But despite her overnight fame, Aaliyah never ceased to put family on the forefront.
10 years after the "Romeo Must Die" star's death, Aaliya's longtime makeup artist, Eric Ferrell, recalled his fondest memories about her to The Fader. Ferrell revealed that the singer/actor always traveled with a family member, but claimed that as an extra measure of security, the Brooklyn native couldn't leave home without this one comfort item.
"She had this pillow named Wilson, like in the movie 'Castaway' where Tom Hanks has a Wilson volleyball that he paints a face on and talks to because he's been isolated for so long," Ferrell revealed. "So she had this pillow that she would take everywhere — on the plane, to the hotel, everywhere."
Even the animal kingdom mourned Robin Williams' death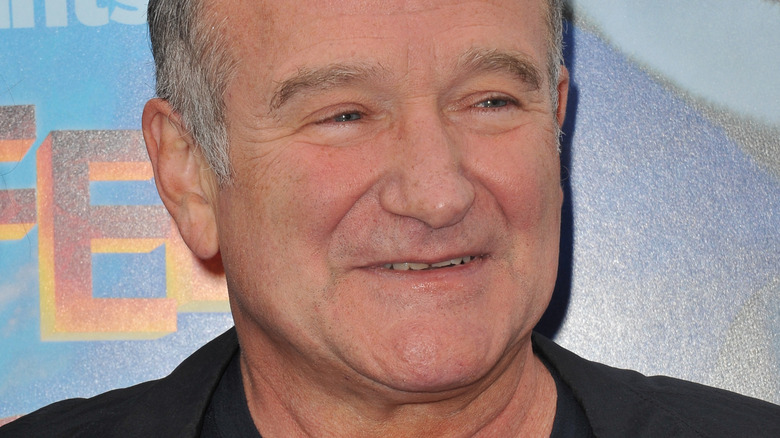 Hearts around the world were shattered upon learning that comedic genius Robin Williams had tragically taken his own life in 2014. The actor's legacy was so impactful that not only did he bring joy to millions of people, but to animals as well. In 2001, Williams paid a visit to the Gorilla Foundation in Northern California, when he befriended a gorilla named Koko whose talents include Sign Language, tickle fights, and pickpocketing, per Today (not to worry, the money grab was all in good fun to Williams!).
Following the comedian's death, Dr. Penny Patterson recalled in a since-deleted blog post how Koko becoming "extremely sad" after overhearing a phone conversation in which Patterson was discussing Williams' death. Koko immediately bowed her head in a "somber" demeanor and later even recognized the emotion in the voice of someone on the other end of the phone with Patterson. "Robin's ability to just 'hang out' with Koko, a gorilla, and in minutes becomes one of her closest friends, was extraordinary and unforgettable," Patterson revealed, in which millions can easily relate.
If you or anyone you know is having suicidal thoughts, please call the National Suicide Prevention Lifeline​ at​ 1-800-273-TALK (8255)​ or text HOME to the Crisis Text Line at 741741.
Amy Winehouse was part of a rap duo (sort of)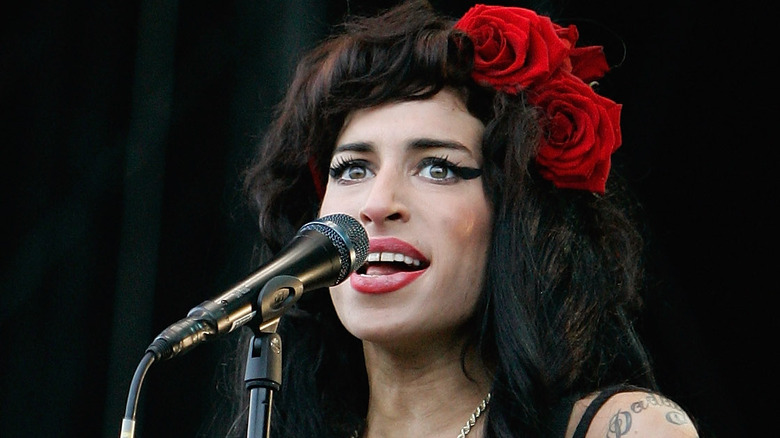 Musical sensation Amy Winehouse left us far too soon on July 23, 2011, due to alcohol poisoning at the young age of 27. Despite her public struggle to regain hold of her life, the "Rehab" singer left behind a legacy that many still consider as one of the most renowned artists of our time.
Outside of her multifaceted genre of R&B, jazz, and soul-inspired music, Winehouse had a passion for hip-hop, and in a previously unpublished interview via HuffPost, she opened up about her idols growing up (not to mention, her dream of one day becoming Bart Simpson's girlfriend). "I wanted to be in Salt-n-Pepa so much that my friend Juliet and I started our own band, Sweet-n-Sour when we were nine," Winehouse recalled.
In their own perhaps misguided nod to the '80s female rap group, Winehouse explained, "We had two little boys to be our little bi**hes who would dance for us. We wrote a song called 'Boys, Who Needs Them?' and in the middle of the song they'd come on and list girls' names while we dissed them." Sweet-n-Sour's songs were even performed during school assemblies, with epic dance routines to bat.
Prince's musical genius was also torturous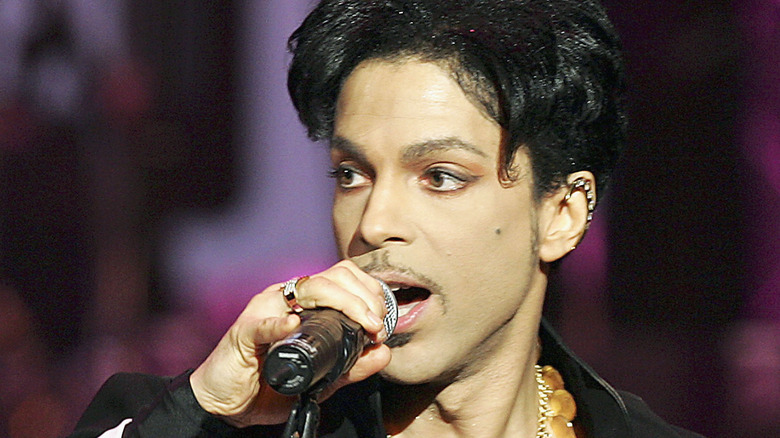 On April 21, 2016, the world suffered the loss of legendary musical icon Prince after he was found unresponsive in his Minnesota compound. According to a report later released by Carver County's Midwest Medical Examiner's Office the "Purple Rain" singer's cause of death was listed as "accidental" and as a result of "fentanyl toxicity." Months after his passing, the singer's ex-girlfriend, Charlene Friend, revealed to People that it was only after their split when she began to realize the extent of Prince's hidden life, and recalled his allegedly unhealthy pattern of going days without rest or sleep.
When he was finally able to give his mind some rest, Friend recalled Prince's odd sleeping habits that included covering the windows with aluminum foil to ensure no light entered and cranking the thermostat to 80 degrees. "He would be shaking all through the night," she explained to People. Curious as to whether Prince was having a nightmare, Friend asked him, to which he stated that he was "dreaming music," or as she put it: "Even in his sleep, the music just poured out of him."
Marilyn Monroe was monitored by the FBI for years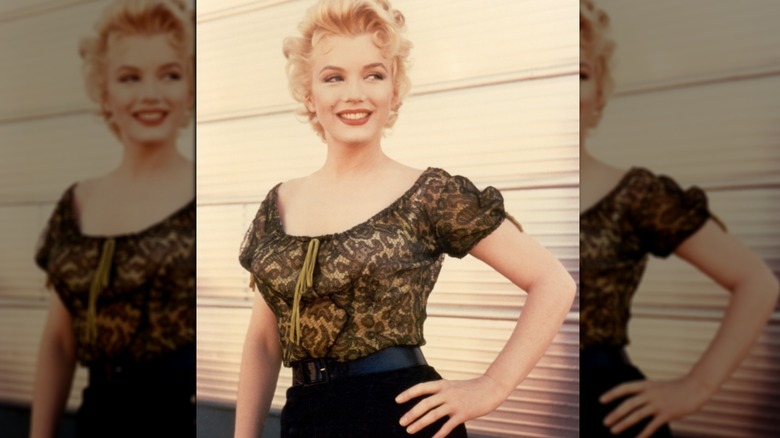 Hollywood icon Marilyn Monroe shot to fame in the 1950s as an actress and singer. She even remained a cultural pinup, with her image plastered onto merchandise and consumer goods for years following her death. But it was only discovered after her passing that the controversial icon's face was also plastered on the FBI's most-watched list for years.
Monroe's mysterious 1962 death was initially ruled as a probable suicide, but after FBI files were obtained by the Associated Press (via Denver Post), she was being heavily monitored for her alleged "ties to communism" after she became acquainted with leftist political activist Frederick Vanderbilt Field, who had expatriated to Mexico. As Monroe and Field became close, sources told the FBI that a "mutual infatuation" was transpiring between them. "This situation caused considerable dismay among Monroe's entourage and also the (American Communist Group in Mexico)," her file states.
Multiple people close to Monroe, including her therapist and her interior decorator, reported her suspicious behavior, which led many to conspire that her death may not have been self-inflicted after all, and instead was arranged. As of this writing, the verdict is still out.
The real reason Heath Ledger almost lost an iconic role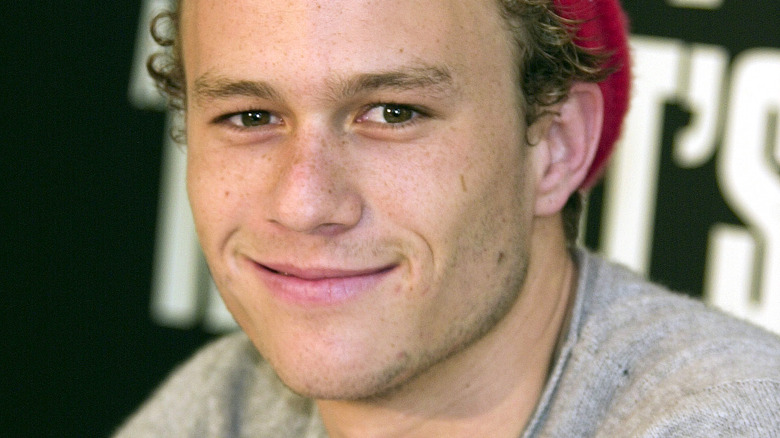 A bright light was truly dimmed following Heath Ledger's death in 2008 in what was ruled as an accidental overdose, according to TMZ. The Australian actor was best known for his ability to articulately immerse himself into each of his movie roles, most notably as the Joker in 2008's "The Dark Knight" and the 2005 film "Brokeback Mountain," which broke societal barriers with the portrayal of a same-sex romance between a ranch hand (Ledger) and a rodeo cowboy (Jake Gyllenhaal).
However, seven years after Ledger's passing, the writers of "Brokeback Mountain" revealed during an interview with "SiriusXM Progress" (via HuffPost) that the role of Ennis Del Mar was the "most difficult to cast," and that studio executives were hesitant to cast Ledger for the role. "Another actor had committed [to the role of Ennis] and we had suggested Heath. But the studio [Focus Features] didn't feel he was macho enough," screenwriter Diana Ossana revealed. After that other star left the project three months later, Ossana said she immediately "called Heath's agent."
Considering the fact that Ledger was nominated for a slew of awards for the role, including by the Golden Globes and the Film Independent Spirit Awards, it would seem the studio was dead wrong on that one.
Elvis Presley indulged in sweet treats as his final meal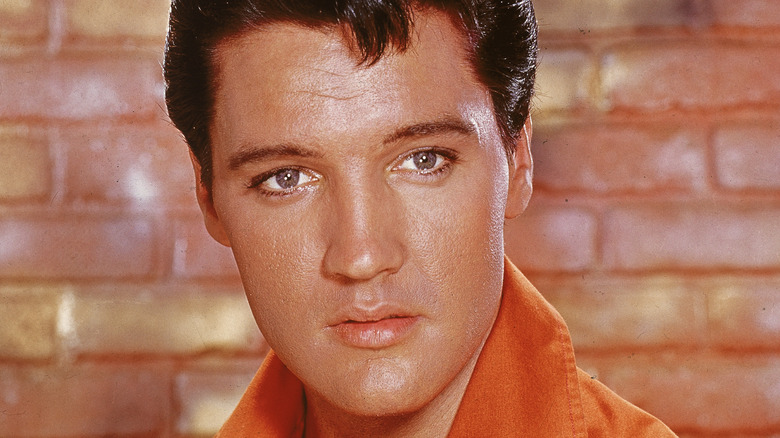 Prior to Elvis Presley's untimely death in his Graceland home at the age of 42, the king of rock and roll was royally known for indulging… and we're talking really indulging. In his early years, Presley paved the way for pop music in the 1950s, becoming a cultural icon and a swoon-worthy heartthrob to say the least. However, toward the end of his reign, a downward spiral resulted in excessive overeating and drug dependency, per People.
Presley's chef for 14 years, Mary Jenkins Langston, opened up about his eating habits to BBC (via Daily News), saying, "He said the only thing in his life he got any enjoyment out of was eating. And he liked his food real rich." The "Jailhouse Rock" singer's diet likely contributed led to many health issues, including heart disease, obesity, and diabetes. But none of those conditions stopped The King from altering his eating habits. In fact, according to biographer David Adler's "The Life and Cuisine of Elvis Presley" (via The Baltimore Sun), hours before he died on August 16, 1977, Presley reportedly indulged in a late night snack consisting of six chocolate chip cookies and four scoops of ice cream. His girlfriend at the time, Ginger Alden, discovered Presley unresponsive later that night. 
Source: Read Full Article