'Good Witch' Season 7 Episode 4 Promo Trailer: Abigail Receives a Gift
Last week's episode of Good Witch featured plenty of exciting moments for fans of the show. There was the brief return of Grace (Bailee Madison), albeit via Facetime rather than in person, as well as Joy's (Katherine Barrell) spark-filled meeting with Zoey Taylor (Kyana Teresa). So, will the June 6 episode of the Hallmark Channel series prove to be just as exciting? 
A trailer for "The Exchange" teases an accident for Sam (James Denton) and more troubling dreams for Joy. Plus, Abigail (Sarah Power) receives an unwanted gift from Donovan (Marc Bendavid).  
Sam has an accident in 'Good Witch' Season 7 Episode 4 
Sam and Adam (Scott Cavalheiro) play a game of one-on-one basketball in a preview for the upcoming episode of Good Witch. They talk about Adam's relationship with Stephanie (Kylee Evans), and Sam advises him that he can't be friends with an ex. "Especially one you're still in love with," he adds. 
But things shift gears when Sam takes a tumble on the court. He falls and appears to injure his arm. That's a problem, because according to Hallmark's episode description, he's scheduled to perform surgery on a star basketball player. Fortunately, a chat with Cassie (Catherine Bell) leads to a realization that will help him treat his patient's condition. 
Joy has trouble sleeping 
We also get some insight into what's going on with Joy in an extended teaser for "The Exchange" (via YouTube) She explains to Martha (Catherine Disher) that she's been having trouble sleeping. 
"I've been having the same dream for months, and I can't seem to shake it … every night I wake up at the same point in the dream," Joy says, likely referring to her recurring dream involving the mysterious symbol that we saw earlier this season.
Martha steps in with a sleep remedy for Joy, but will it be enough to help her get some solid shut-eye? And will the true meaning of her dream ever be revealed?
But it's not just strange dreams on Joy's mind in "The Exchange." She'll also spend time getting to know Zoey. The two begin to open up about past losses, which helps bring them closer together. 
Abigail receives a gift from Donovan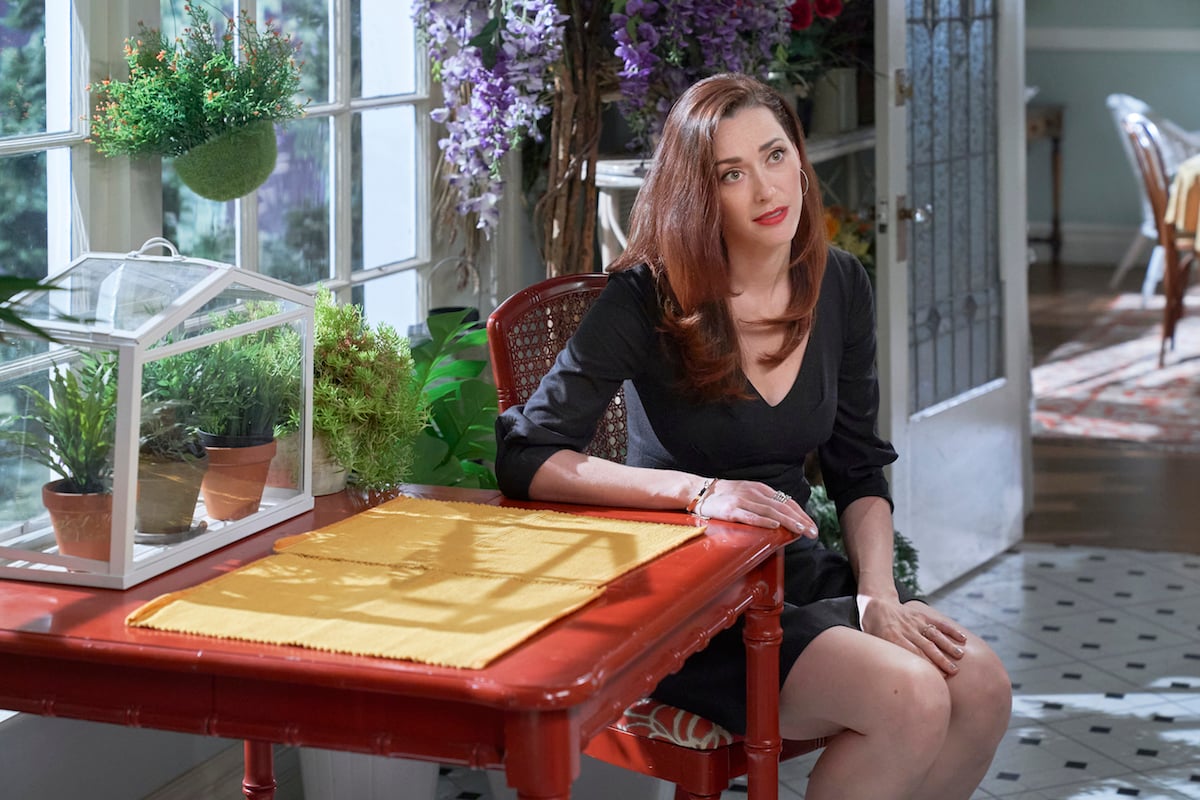 In "The Delivery," Abigail decided to sell her flower shop to a big chain and use the money to open an ad agency. But the deal fell apart at the last minute. Now, Donovan is stepping in to help his fiancée's dream come true. But Abigail has mixed feelings about his generous gift.
"Donovan just wrote me a check. With a lot of zeroes. He wants to back my ad agency," she tells Abigail in a teaser for the next episode.
Cassie asks if she's uncomfortable accepting the money from her future husband.
"This is unbearable," Abigail replies.
Good Witch Season 7 Episode 4 'The Exchange' airs Sunday, June 6 at 9 p.m. ET on Hallmark Channel.
Check out Showbiz Cheat Sheet on Facebook!
Source: Read Full Article