'Homeland' Fans Spot Ben Savage Playing a Young Saul Berenson
Homeland upped the stakes for Carrie Matheson (Claire Danes) and Saul Berenson (Mandy Patinkin) in the thrilling penultimate episode of the series. But as Saul's backstory was being revealed, fans couldn't help but notice that actor Ben Savage was playing the younger version of the character. And as many are pointing out, this is the second time Savage has portrayed a young Mandy Patinkin on TV.
[Spoiler alert: This article contains spoilers for Homeland, season 8, episode 11.]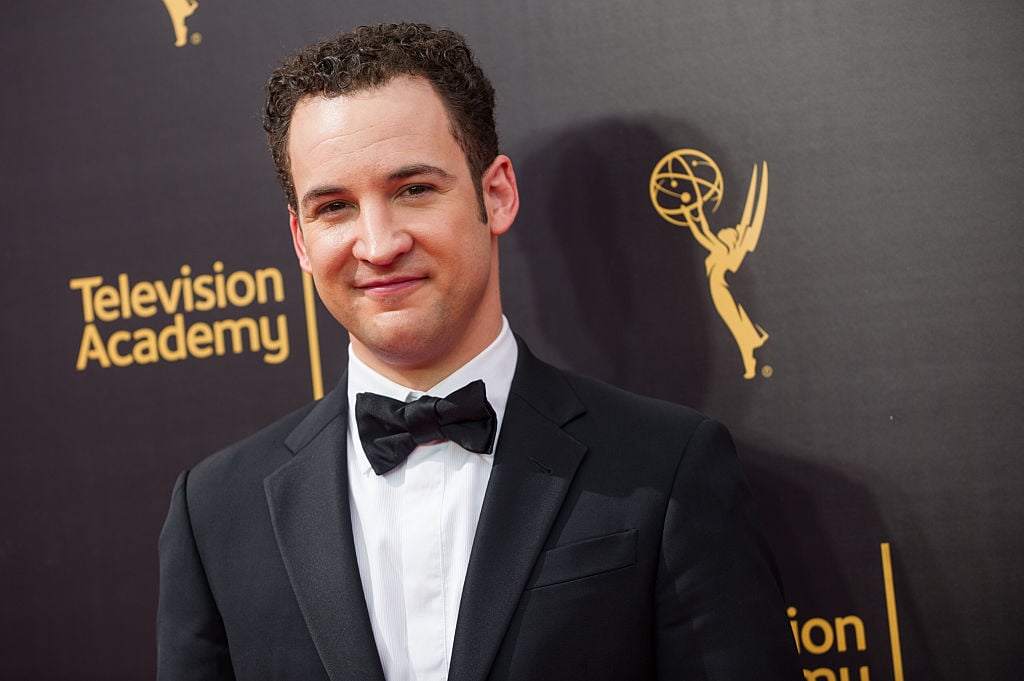 'Homeland' reveals details from Saul's past
In episode 11, "The English Teacher," Carrie is still under pressure from Yevgeny Gromov (Costa Ronin) to find out who Saul's asset in the Kremlin is. She is reluctant to betray her mentor, but getting the black box back from the Russians is the only way she could stop a U.S. war with Pakistan.
Saul bails Carrie out of federal custody and sets her up to live in his house until her trial is over. Without telling him about Yevgeny's demand, she asks Saul about his asset. But he vehemently denies having any assets in the Kremin. 
Then in a series of flashbacks, a young Saul (Ben Savage) is seen working with a new asset in Berlin. She is the ex-teacher of a student Saul had recruited, and when her entire class is tortured and killed, she decides to help Saul.
Ben Savage joins the cast as a young Saul Berenson
Savage has been an actor for nearly 30 years, who started his career with the recurring role of Matthew Lacey in Dear John in 1988. After that, in 1990, he appeared on an episode of The Wonder Years opposite his older brother, Fred Savage.
But Savage is most known for is playing Corey Matthews on the hit sitcom, Boy Meets World, from 1993 to 2000. He reprised the role on the spinoff series, Girl Meets World, in 2014.
In 2015 and 2020, Savage portrayed a young Jason Gideon on the CBS crime drama, Criminal Minds. The older Jason Gideon was played by Mandy Patinkin.
Now, in the penultimate episode of Homeland, Savage steps into the role of a young Saul Berenson. This appearance would mark the second series in which the actor has played a younger version of a Patinkin character.
'Homeland' fans were thrilled to see Ben Savage
Upon seeing the young Saul, Homeland fans were thrilled to spot Savage in the role. "Ben Savage playing a Young Saul is *chef's kiss," one fan wrote on Twitter. "Wow, so Ben Savage now has played Young Mandy Patinkin on two shows," another fan tweeted
"I love that Ben Savage plays the young version of Mandy Patinkin's characters on both Homeland and Criminal Minds," a fan pointed out on Twitter.  "Ben Savage playing baby Saul has made my day," tweeted another fan.
Some fans even suggested Savage play Saul in a Homeland prequel. "Clearly, we now need a whole #Homeland prequel series with Ben Savage as Young Saul," one Twitter user suggested. "Ben Savage as young Saul?! Can we get a @SHO_Homeland prequel about Saul's Cold War days?" another Twitter fan wrote.
It's unclear if fans will see Savage return in flashbacks in the series finale. But if he does, it will surely be another welcome cameo.
Source: Read Full Article