How a Movie Gig Inspired '13 Reasons Why' Star Derek Luke to Give Back Through Hip-Hop
The Netflix series, 13 Reasons Why, launched as a heartbreaking story of a troubled teen named Hannah Baker. In the show, Derek Luke portrayed Kevin Porter, Hannah's high school counselor, in whom she confided. Mr. Porter experienced tremendous guilt following her death. The character expressed regret that he did not do enough to help Hannah. In reality, Luke recently opened up about how his work in entertainment has inspired him to help students get ahead.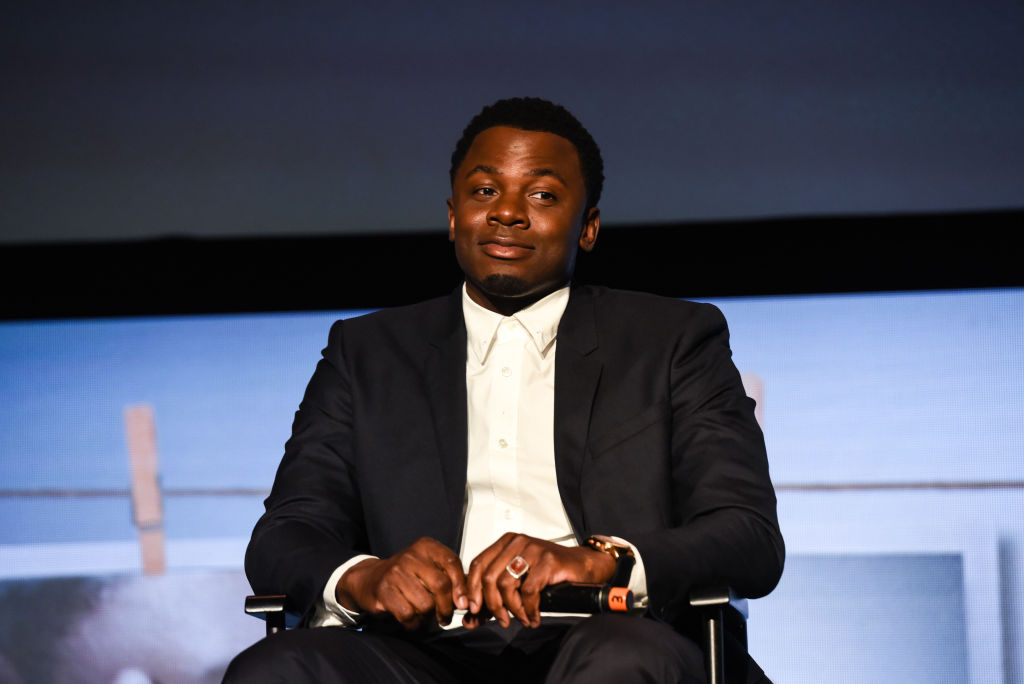 DerekLuke promotes Science Genius Rap B.A.T.T.L.E.S
Luke recently appeared on Live with Kelly and Ryan to promote a program very near and dear to him. Science Genius Rap B.A.T.T.L.E.S integrates hip-hop music into science and math lessons to make learning more enjoyable. Luke told Kelly Ripa and Ryan Seacrest that the initiative is about "speaking science your way."
Theyoungsters in the program must learn science and math principles and create raplyrics that reflect their understanding of the subjects. The teens then performthe raps in a friendly competition setting and are judged on their emcee skillsas well as their mastery of the material.
RELATED: '13 Reasons Why' Season 4: 'The Dead Don't Stay Dead Around Here,' Teases Show Boss
Inhis interview, Luke said that Science Genius Rap B.A.T.T.L.E.S is "lifting uptheir image in the areas of science and math." The actor's high praise of the organizationis backed up by pretty compelling data. According to HipHopEd, the benefits tothe students are astronomical, and the website boasts the following:
Through the Science Genius pilot program, researchers have noticed an increase in attendance, higher test scores, persistence in science, and enthusiasm for science content in students who participated in the program. In addition, researchers observed that students who participated in the Science Genius program developed their science mindedness — skills, traits, and dispositions needed in order to be a successful scientist.
Aschool-based script ultimately inspired Luke to get involved
RELATED: '13 Reasons Why' Showrunner Confessed How Re-Watching 'A Dozen Finales' Helped Him Craft a Fitting Ending
Luketold Ripa and Seacrest that long before he connected with Science Genius RapB.A.T.T.L.E.S, he read a script for a project and felt something was lacking.In looking for a way to improve the story, he and his wife inadvertently discovereda way to make a significant difference outside of work in the area ofeducation. Luke said this about the process:
I was given a script years ago, and it was about a teacher-student relationship. And I had just gotten finished doing my first film. And I told my wife, she was excited about the project and said, "babe, there's something missing."
And years later, my wife – she was doing research — goes online and finds this guy who authored the [Science Genius Rap B.A.T.T.L.E.S] program, Chris Emdin. And I said, "Babe, this is what's missing. And, what we realized was, it wasn't just missing from a script point of view, but it was missing from sort of an advocate [point of view].
That'swhere Luke came in, and the rest is history.
Source: Read Full Article