How Many Oscars Does Tom Hanks Have?
It's hard to remember there was a time when Tom Hanks winning an Oscar seemed far-fetched. He was the star of Bosom Buddies and made a lot of successful comedy movies, but an Academy Award seemed just out of reach for a while. Now, Hanks is so acclaimed people wonder just how many Oscars he's won.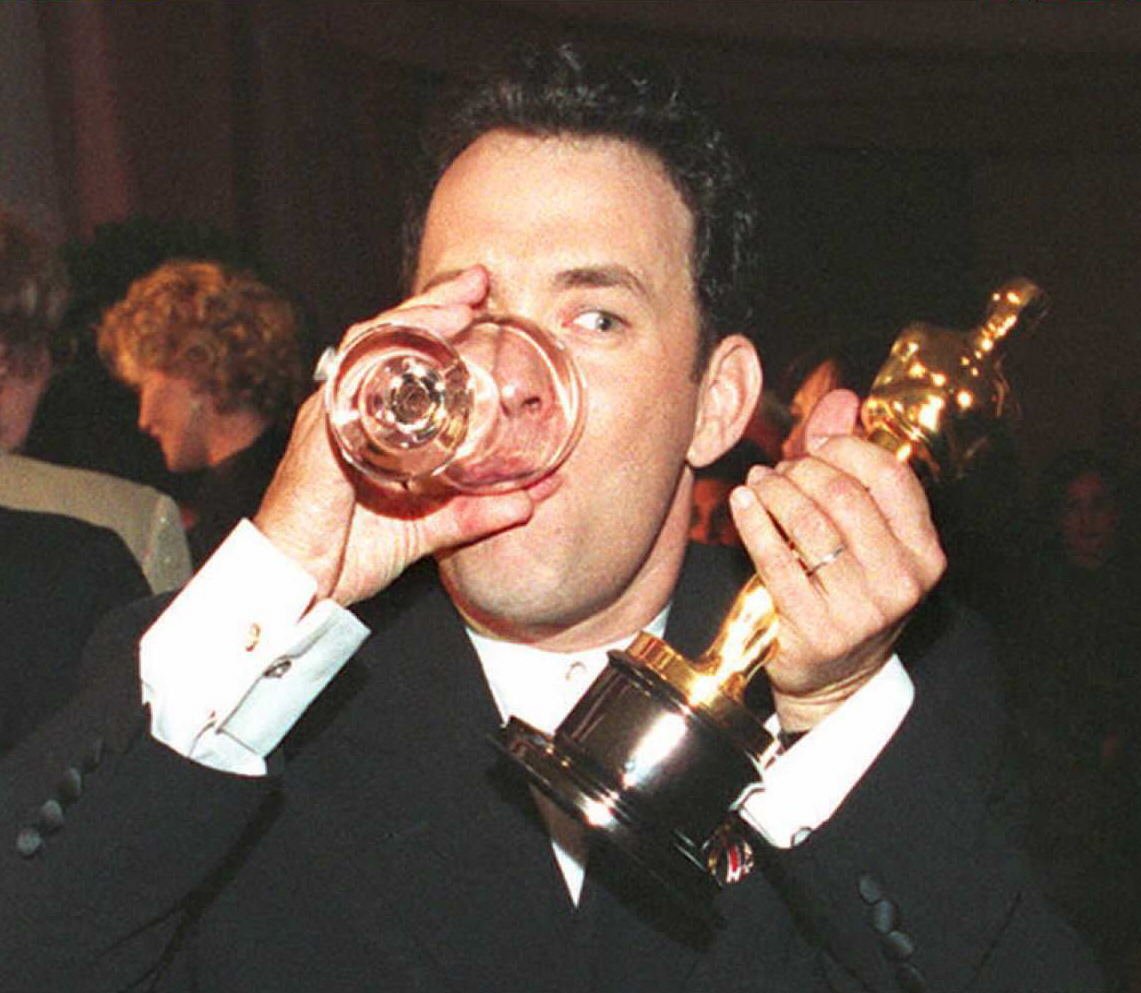 Showbiz Cheat Sheet is here to help. Here's a rundown of Hanks' Oscar wins, as well as his many nominations. 
Tom Hanks won Oscar No. 1 for 'Philadelphia'
Before Philadelphia, Hanks had done a few dramedies before. Nothing In Common starred Hanks as a son dealing with his parents' divorce and caring for his ailing father. Punchline utilized Hanks' humor as a stand-up comic, but allowed him to show the demons that drove his character to comedy. 
Philadelphia was the most serious, and most important role in Hanks' dramatic career. He played Andrew Beckett, a lawyer with AIDS who sues his firm for wrongful termination. In 1993, the film came at a time when there was not much public discussion of AIDS, and Hanks' portrayal went a long way towards breaking down those walls. Hanks won the Oscar for Best Actor, and his acceptance speech inspired the comedy In & Out.
Tom Hanks won Oscar No. 2 one year later
Once Tom Hanks won an Oscar, ads for his movies quickly said, "Starring Oscar-winner Tom Hanks." It wasn't long before they called him "Two Time Academy Award Winner Tom Hanks." His movie after Philadelphia was Forrest Gump, and that fit the bill.
Forrest (Hanks) has an IQ of 75, but his ability to run land him a college football scholarship and make him a Vietnam War hero for saving most of his platoon. Along the way, Forrest meets presidents and participates in historical events.
Gump Mania swept the country in 1994. The film was the No. 2 movie of the year after The Lion King. People related to Forrest's simple philosophies and honorable actions, fulfilling his promises to Bubba (Mykelti Williamson) and Lt. Dan (Gary Sinise) while wanting nothing more than to be Jenny (Robin Wright)'s husband. 
Many more Oscar nominations
Philadelphia was not Hanks' first Oscar nomination. His first was for 1989's comedy Big. Hanks was perfect in the role of a 13-year-old boy in a grown-up's body. It allowed Hanks to express his childlike innocence and playfulness. Alas, he did not win that year. Somehow, Hanks was not nominated for his role in A League of Their Own. "There's no crying in baseball" may be the film's legacy, but he gives a brilliant performance as a washed up player who learns the value of a team from his time with the women's league.
After Forrest Gump, Hanks earned three more nominations for Saving Private Ryan, Cast Away and A Beautiful Day In the Neighborhood. Private Ryan was Steven Spielberg's harrowing World War II drama. Although he didn't win the Oscar that year, it began a fruitful collaboration with Spielberg for the next two decades.
Hanks' Cast Away nomination was almost mandatory. Hanks risked his own health for that role. He took six months off to lose weight to appear as a starving survivor on a desert island. He also got injured making the movie. In Neighborhood, Hanks played Fred Rogers and brought the late Mr. Rogers' Neighborhood host back to the screens one last time. 
Source: Read Full Article