Is Matt James Still on Clare Crawley's Season of 'The Bachelorette'? He Hopes so–'I'm Looking Forward to It'
Clare Crawley was named the bachelorette after Peter Weber's contestants proved to be not so popular with fans. For several seasons now fans have been complaining about the ages of contestants, calling the women of Weber's season, particularly, too young and immature. It seems The Bachelor franchise heard fans loud and clear and decided to do some course-correcting when they cast 39-year-old Crawley in the lead role.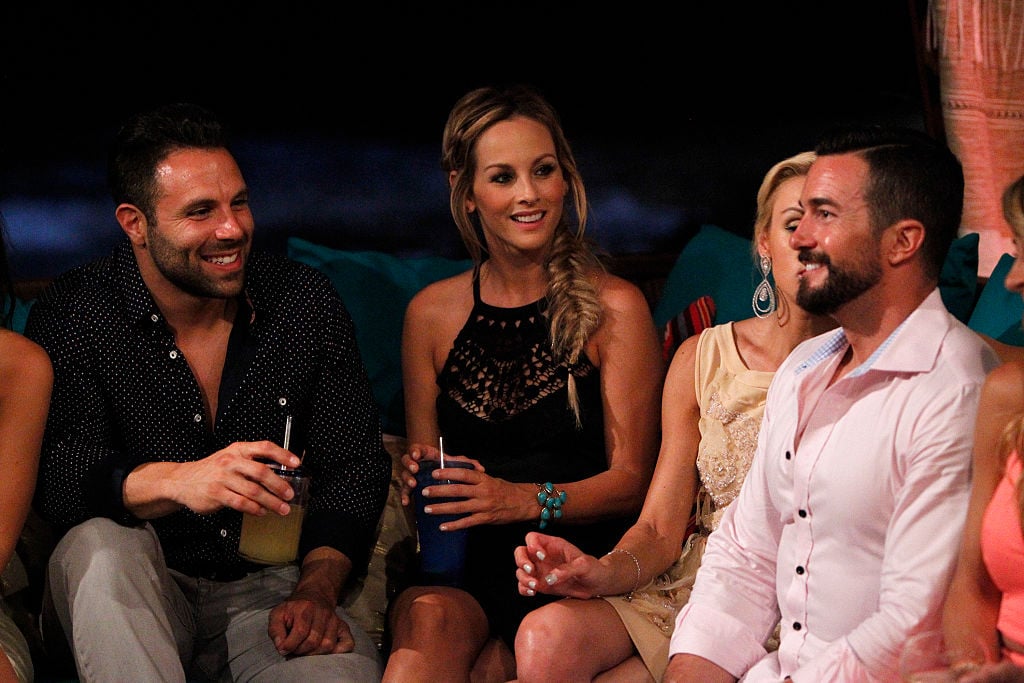 Clare Crawley's 'Bachelorette' season is on hold
Crawley's season has been postponed due to the coronavirus (COVID-19) pandemic.
"It is with a heavy heart that I come to you tonight because right now, this very minute, I should be standing on a very wet driveway with a very excited woman ready to change lives. But in effect, lives have been changed. I am here to confirm, which you probably already know, and that is production of The Bachelorette has been postponed for two weeks at least. In two weeks we will reassess where we are in the world and figure out what's happening and if we can move forward," Harrison said in a video he posted to Instagram on March 13.
Currently, Crawley's season of The Bachelorette has yet to begin filming.
"Well hello! Talk about most dramatic season ever! In all seriousness, Everyone's health is the most important priority at this time, and as I'm sure you've heard, we are pressing pause for now on filming The Bachelorette. 🌹 We are taking it day by day and even hour by hour as this is so unpredictable. All I know for sure is that my heart is so full from all the love and support this far, and am still so excited for my journey to begin! I've waited 38 years for these moments, what's a little bit longer, right!" Crawley wrote on Instagram, also on March 13.
Clare Crawley's 'Bachelorette' season is being recast
When Crawley's cast was first announced, fans noticed that many of the next bachelorette's suitors were more than 10 years younger. She mentioned that she typically dates younger men but viewers were concerned she'd have a hard time forming meaningful connections with her current cast.
Since The Bachelorette has been put on hold, ABC has taken the opportunity to cast some new men who might be better suited for Crawley.
Will Matt James be on Clare Crawley's 'Bachelorette' season?
In the original cast was Matt James, Bachelorette alum Tyler Cameron's best friend and roommate. James already has quite the fan base, so Bachelor Nation is hoping he'll still make the cut even after recasting. According to James, he hopes for the same thing.
"There's a very beautiful young lady in Sacramento right now who's quarantining and who is patiently waiting for production on a show to pick back up and I've been waiting as well," he told E! News, "and I'm hoping after everything settles down and everyone is safe that I'll finally get to meet her. I'm looking forward to it."
ABC is still in the process of finding the perfect men for Crawley so the cast is a bit up in the air at the moment. We'll just have to wait and see if James makes the cut.
Read more: 'BIP': Fans Think Dean Unglert Is Starting to Look Like His Dog, Pappy, in Quarantine
Source: Read Full Article