'Labor of Love': Everything We Know About Kristy Katzmann and Fox's New Show
Bringing family values to a competitive dating show might sound overly relative, especially when used in a new Fox series. Upcoming Labor of Love is going to try to bring an element of this, though, despite the premise maybe sounding questionable from the outset.
The series will have former The Bachelor contestant Kristy Katzmann pick a random guy and have a baby with them. If you think the procreation process comes first, the producers have a twist in mind.
Katzmann has no children … yet. During the competitive phase, she plans to test potential male candidates to see if they would be a good father. Is this idea doomed to fail, or too good not to watch? How parental testing goes without children is still a pointed question.
How did Kristy Katzmann get involved with Labor of Love?
According to Deadline, Katzmann jumped aboard the project fast, but it was host and Sex and the City actress Kristin Davis who also wanted to get involved from the get-go. After being in development for three years, the show debuts on Fox starting May 21.
Based on information available, Katzmann will have 15 eligible male bachelors go through parental challenges of various sorts. Katzmann will whittle the 15 down to the one who would become the father of her child. Or, if none fit the bill, she plans to have a child anyway and raise him or her by herself.
To some, it might sound seedy to get immediately pregnant with a guy you met on a competitive reality show. Others might look at this as a chance to show the realities of being a responsible parent and not going on these shows strictly to find fame.
One of the downsides to dating reality shows of late is most of the candidates appear to be in it merely for the publicity rather than finding real love.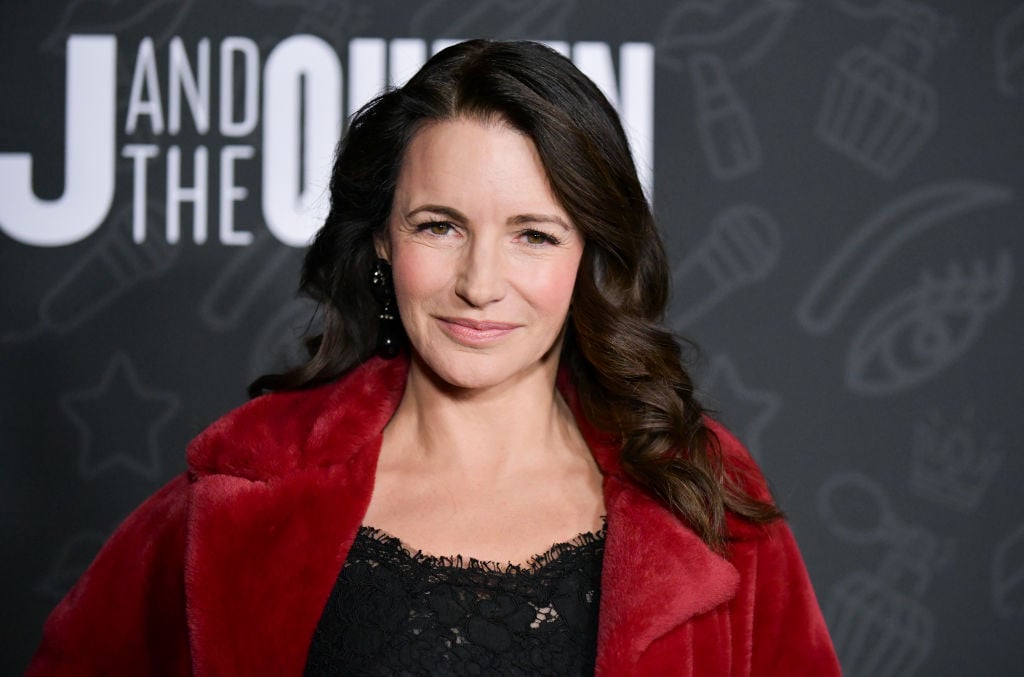 How will parenting skills be tested without a real baby involved?
More than a few people might be confused by the concept of this show since the male contestants have to prove their parenting skills without a real baby from Katzmann. From first sight, one might assume Katzmann already has a child from someone else, giving the contestants a chance to prove themselves as real worthy fathers.
How the show works this out otherwise is only known through a few preview clips. Putting the contestants through parental challenges can probably be done through other means, like using baby stand-ins. Based on a clip posted on Instagram recently from a male contestant, the show will also use baby dummies made to look like the real deal.
Even then, though, viewers might question whether this goes against reality when it comes to being a real parent. Others might think it forfeits marriage in-between, if maybe leading to it if the prospective dad passes the test.
Most will remember Katzmann from the early days of The Bachelor in 2007 when she tried to woo Brad Womack. This show might feel a bit like a throwback 13 years later.
Then again, Labor of Love may give hope to older women wanting to be mothers
An interesting thing to note about Katzmann is her age. At 41, most of the public might think her too old to have kids. The trend, however, is leaning toward women waiting until later in life to have kids.
Plus, with the bias of age in women slowly being lifted, it helps tap into an interested market of 40-something women in similar places. With networks looking for a big hit in the age of quarantine, this might be the one.
More than anything, it may place the male contestants into a state of reality about being a parent. Such a scenario is different from so many other reality shows staying far too much away from reality for the last 20 years.
Source: Read Full Article