'Married at First Sight': Meka Jones Has a Surprising Reaction to Her Annulment From Michael Watson
Meka Jones and Michael Watson's marriage never got off the ground on Lifetime's Married at First Sight season 10. Meka frequently accused Michael of lying—about everything from his job as a principal to his salary, a promotion, his family life, and his part-time gig as a yoga teacher—and the pair never consummated their relationship.
Michael and Meka recently made Married at First Sight history by getting the first annulment out of any couple on the show. But Meka, a 26-year-old category analyst who lives in Maryland near the D.C. area, didn't seem to be too upset by the latest development on Instagram. In fact, she hosted a blowout annulment party to celebrate the next chapter in her life.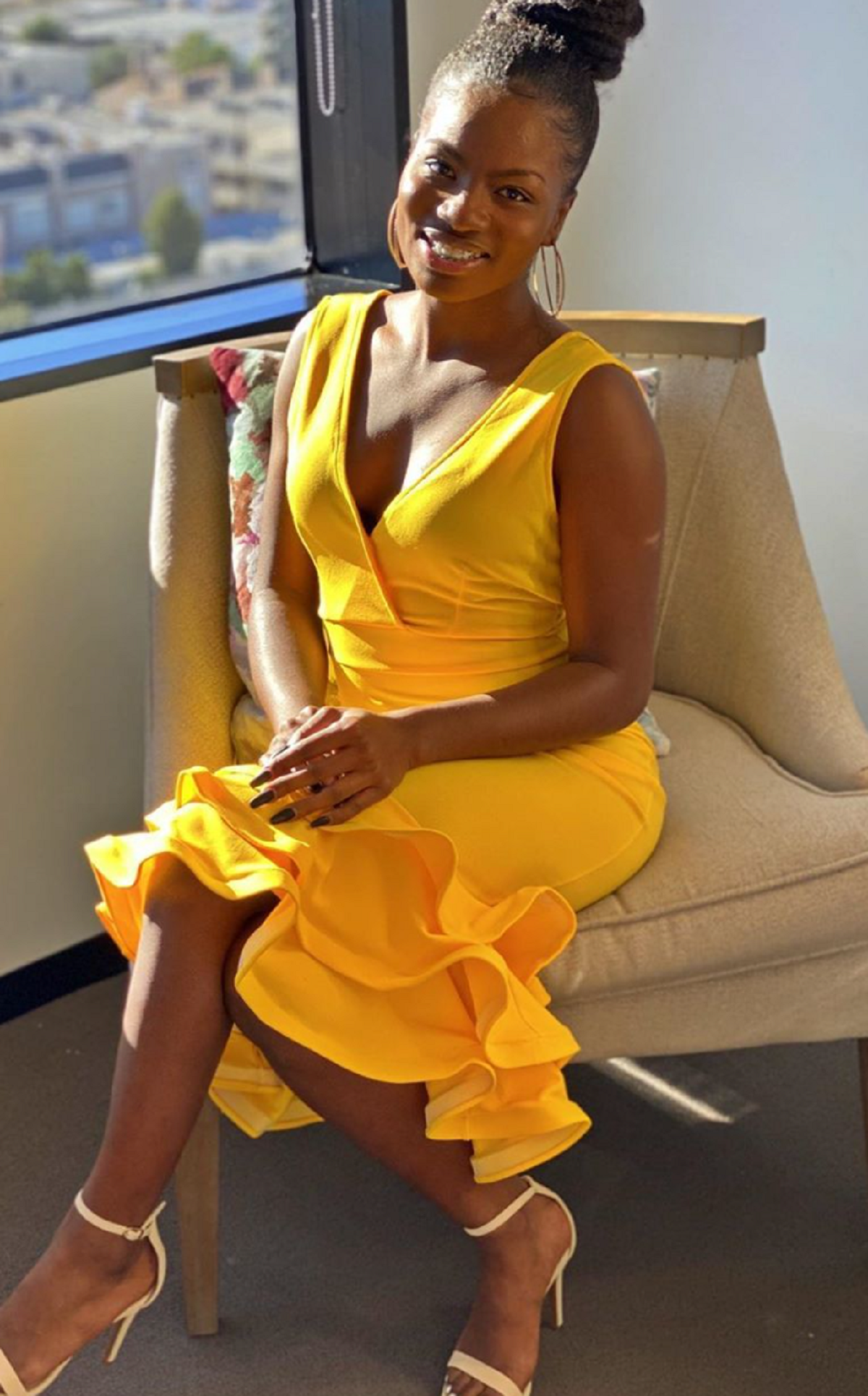 Meka opened up about her court date with Michael in a recent Instagram video
Meka and Michael tied the knot on Married at First Sight on Aug. 5, 2019. By Oct. 1 of that year, they had already separated. Michael filed for an annulment from Meka on Jan. 21, 2020. And on Aug. 25, the process finally came to a close with an official annulment.  
In an Instagram video just after her virtual court date, Meka opened up to her followers about the annulment process.
"MY MARRIAGE IS ANNULLED. Finallyyyyyyyy," she wrote in a celebratory Instagram caption.
As she enjoyed drinks with her best friend for her birthday, Meka explained that she and Michael had initially agreed to a divorce. But Michael decided he wanted an annulment instead and hired an attorney to represent his interests (while Meka represented herself in court). According to Meka, Michael's attorney is also representing their castmate Brandon Reid, who filed for an annulment from Taylor Dunklin on Jan. 2, 2020.
Recounting the events of her fateful court day, Meka paraphrased the alleged words of Michael's lawyer to the judge. Michael's legal rep allegedly claimed that "the show defrauded [Michael]."
According to Meka, Michael's lawyer said: "Michael feels that the whole show was a fraud, like, they told him that they were going to match him for love, and they matched him for drama and ratings. They never really wanted a happy marriage, and they knew that they weren't going to be good together."
But, when the judge asked Meka if she agreed with that assessment of her time on Married at First Sight, her answer was a resounding "no."
"The show put us together because they thought we would be good together, because Michael lied about who he is," Meka argued.
The 'Married at First Sight' star accused Michael of being a 'pathological liar'
Calling Michael a "pathological liar," Meka said her husband was the one who "defrauded" her, not the Lifetime production crew.
"The only thing that's defrauding was because I was under the impression that this man was who he said he was," Meka argued.
As for why Lifetime producers believed Michael's stories about himself if they were untrue, Meka said she told the judge, "Your Honor, he is convincing. He convinced the producers, he convinced my family, he convinced my friends, he convinced America."
Meanwhile, Michael claimed that Married at First Sight producers set up scenes to get particular reactions out of him. He and his attorney argued that neither Meka nor Michael fully understood what they were signing up for when they agreed to appear on the show.
While Meka said the judge didn't seem to buy Michael's story, he ultimately granted the couple an annulment since both of them agreed to it. Now, Meka—at least on paper and in the eyes of the law—had never actually tied the knot to Michael.
As for Meka, that seemed to be A-OK with her. "I was never married," the Married at First Sight star exclaimed happily. "I'm single, I'm single…It all worked out in the end. I'm so happy."
Meka's castmate and close friend Taylor, as well as her fellow cast member Katie Conrad (who also broke up with her Married at First Sight spouse, Derek Sherman), offered up their congratulations in response to the news.
"It's a f*cking celebration," Taylor commented. "Take a shot for me I'll take 10 for you."
Michael's ex hosted an annulment party
And Meka didn't waste any time grieving over her relationship with Michael. In fact, on Sept. 7, she shared a series of photos and videos of her glam annulment party.
"Thank God I found the good in goodbye," the Married at First Sight star wrote in the Instagram caption. "My annulment party was everything ✨Thank you to everyone who came out to celebrate with me 💕 Closing this chapter as new ones begin to open."
Posing under a rose gold balloon archway in a sexy getup reminiscent of a mini white wedding dress, Meka shared some of the party's most memorable highlights—like broken heart cookies and treats with sayings like "take a shot, I just untied the knot," "straight outta marriage," and "you're free."
Meka's annulment cake boasted a cake topper reading "finally free," while lettering on the cake stand read "divorced AF." Partygoers even held snarky signs like "so long, Mr. Wrong" and "we always hated him," while "Done!" was spelled out in balloons behind the Married at First Sight star.
"You look amazing! On to better things," Meka's castmate Jessica Studer (who is still married to Austin Hurd) wrote in response.
Taylor also congratulated Meka on moving on with such positivity, writing, "My baby deserves the world love you!"
Even Catelynn Baltierra from MTV's Teen Mom OG and Jamie Otis (Doug Hehner's wife from Married at First Sight and a Bachelor alum) offered their congratulations for the unconventional celebration.
And as for that infamous trip to Jamaica that Michael promised Meka? She told one curious Instagram user that she plans on going on a solo trip—and taking "herself" instead.
Source: Read Full Article