'Married at First Sight': The Season 10 Reunion Looks Like It Will Be the Most Dramatic Yet
DecisionDay for the five couples on Lifetime's Marriedat First Sight Season 10 mayhave already passed, but there's still more Season 10 drama to come—at least,if the previews for the upcoming reunion episode are to be believed.
Two preview clips for the Married at First Sight reunion, airing Apr. 22 on Lifetime, recently dropped. The sneak peeks promise more than our fair share of juicy details, from arrests and cheating to walk-offs and fights.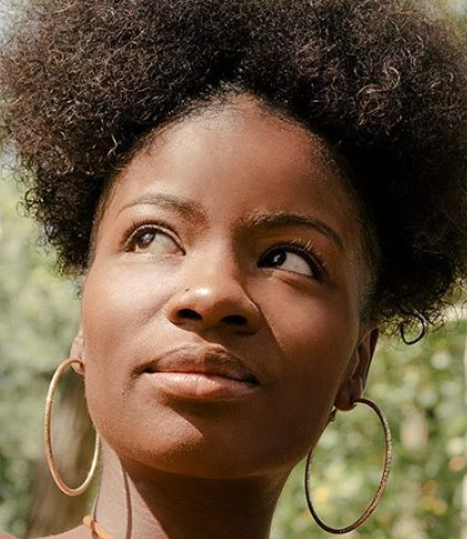 The reunion preview suggests it will be chock-full of drama
After Decision Day, most Married at First Sight viewersweren't exactly surprised by the fates of the five Season 10 couples.
Zach Justice and Mindy Shiben reaffirmed their earlier decisionto divorce. MichaelWatson and Meka Jones, as well as BrandonReid and Taylor Dunklin, didn't stay together.
Meanwhile, Katie Conrad and Derek Sherman stayed together—albeitwith mutual doubts and reservations. AustinHurd and Jessica Studer stayed married and seemed confident in their decision.
Married at First Sight fans predicted most of theseoutcomes long ago. The reunion episode, however, looks like it will be acompletely different matter.
"It's been five months since Decision Day," the host, KevinFrazier, says in one of the preview clips. "What happened when the camerasturned off and the experts went home? Could the couples make it on their own? Didanyone regret their decision to get a divorce?"
As the couples sit down to face off, some for the first timesince their decision to separate, the tension is obvious. "Are you seeing someoneelse now?" Frazier asks an unknown cast member.
Meanwhile, it looks like Meka tries to give Michael the benefit of the doubt in one preview clip, as she admits, "I never doubted that he tried really hard."
Taylor references an arrest, while Zach and Mindy face off once again
Zachand Mindy had one of the strangest marriages in Married at First Sighthistory. Zach refused to ever get physical with Mindy beyond one or two kisses,and they never moved in together after returning from their honeymoonin Panama.
"What's it like to be back together now?" Frazier asks thepair as they nervously sit next to each other.
"I wish I'd have done this sooner, you know?" Zach muses,seeming to regret his behavior with Mindy.
It looks like Mindy will do her share of confronting Zach aswell. "You married a woman and then abandoned her," Frazier accuses thepersonal trainer. Mindy agrees, admitting that she wonders if Zach was just init for the airtime. "I question whether or not it's kind of been for publicityfor him," the figure skating coach confesses.
And it looks like the drama between Taylorand Brandon is far from over, as she tells Frazier all about an alleged incidentbetween the two of them.
"There was an incident that happened," Frazier begins as hequestions Taylor.
The Married at First Sight star seems to bedescribing a conflict between herself and her former husband as she says, "Brandonfollows us, he's like, 'I got you. I got you.' I walk back to Brandon, and I'mlike, you have to stop. This has to stop."
"You were arrested?" Frazier wonders, as Taylor appears toagree.
Hopefully, the Season 10 golden couple—Jessicaand Austin—will at least make it out of the reunion unscathed.
Jessica's biggest fear about Austin before Decision Day wasthat he travelled for work too much…and it seems like that fear came true, atleast according to the reunion preview. "I was traveling quite a bit," Austinadmits in one clip. "It was pretty much every single week."
In another, Frazier probes Austin for more info, venturing: "Austin, I feel like this is making you really uncomfortable right now." Say it isn't so!
It looks like one or more 'Married at First Sight' cheating reveals will be at play
But the biggest bombshells might just come from Katie andDerek.
Both Derekand Katie don't exactly look pleased with each other as they have a tensediscussion about their marriage. In the preview, Derek reveals that hisgut feeling about Katie's ex who ghosted her (and who almost prevented thecouple from getting married in the first place) was correct.
"Katie kind of confesses to me how she had an affair withher ex about a week ago," Derek tells the Married at First Sight reunionhost sadly.
What's more, Frazier reveals that two cast members fromdifferent marriages might even have flirted with each other. "I've beeninformed that two people on this stage from different marriages may haveexplored the idea of being more than just friends. 'Fess up!" he says, whilethe cast members shift uncomfortably in their seats.
Michael gets up to leave at one point, clearly shaken by something."Did Michael just leave?" a producer asks.
Later, a Lifetime producer confronts a visibly upset Michaelbackstage. "Coming back in, or are you done?" they ask him.
"That was not what I expected at all," Michael admitsbreathlessly as the dramatic preview comes to a close.
Naturally, fans are especially curious to see if Katiereally had an affair, as well as which two Married at First Sight castmembers went on a date. But it looks like we'll just have to tune in on Apr. 22to find out.
Source: Read Full Article