'Miss Juneteenth': Nicole Beharie Net Worth and How She Became Famous
Nicole Beharie, star of the movie Miss Juneteenth, isbest known for her role in the Fox television series Sleepy Hollow. Here'sa look at Beharie's net worth, career, and how she became famous.
Nicole Beharie's movies and TV shows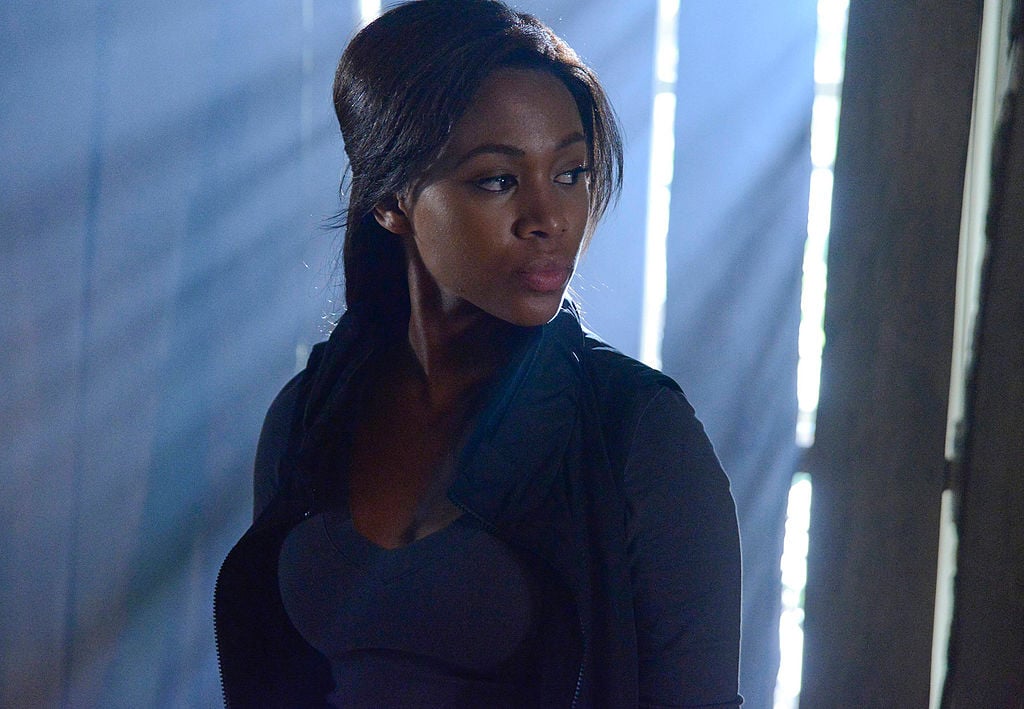 Nicole Beharie made her film debut in the 2008 movie AmericanViolet. That same year, she appeared in the film The Express.Beharie made her television acting debut in the TV movie Sins of the Mother,in which she plays the character Shay.
Beharie landed her first role as a series regular in thetelevision show Sleepy Hollow. She played Abbie Mills from 2013 to 2016.Two years later, the actress appeared in the film Monsters and Men. Herother acting roles include appearances in Black Mirror, Jacob'sLadder, LittleFires Everywhere, and Miss Juneteenth.
Nicole Beharie's highest-grossing movies
As of this writing, Beharie's highest-grossing film is 42,with $97.4 million in worldwide box office earnings. This includes $95 millionat the domestic box office and $2.4 million internationally. The film is aboutthe life of baseball player Jackie Robinson. He became one of the first AfricanAmericans to play Major League Baseball when he joined the Brooklyn Dodgers(before Robinson, an African American athlete named Moses Fleetwood "Fleet"Walker played for the major leagues).
Beharie's other highest-grossing films include AmericanViolet, with $554, 434 in box office earnings; Woman Thou Art Loosed,with $1.3 million in box office earnings; and Shame, with $20.4 millionin worldwide box office earnings.
Nicole Beharie on the timing of 'Juneteenth'
Beharie spoke to EntertainmentTonight about the unexpected timing of Miss Juneteenth. She saysshe has been thinking a lot about how the movie is being released during a timewhere the country is undergoing so much unrest after the violent deaths ofGeorge Floyd, Breonna Taylor, Ahmaud Arbery, and others.
"I think it's really powerful," Beharie tells EntertainmentTonight. "I've been thinking a lot about it. It kind of messes with my minda little bit. That moment of liberation, of freedom, of everyone collectivelyfinally becoming free, it kind of feels like there's a parallel here,hearkening back to a time where people weren't aware of new rights, of a newera, and of a new paradigm."
Nicole Beharie on her appearance in '42'
Beharie stars in another film about change in America. Back in 2013, she played Jackie Robinson's wife in the movie 42. "I think one of the things about their relationship that struck me was that they found a way of coping with some of the hardships that they had to deal with by finding the humor with one another and spending time with one another," she says in an interview for the film.
"[They also coped by] taking drives around and things like that. I was like, 'Wow, that seems like such a tiny, small little thing,' but it helped them get through years and years of an isolated lifestyle."
Nicole Beharie's net worth
As of this writing, Beharie has a net worth of $3 millionaccording to CelebrityNet Worth estimates.
Read more: TikaSumpter Net Worth and How She Became Famous
Source: Read Full Article