'Once Upon a Time in Hollywood:' Brad Pitt Took Over Directing for Quentin Tarantino in a Very Memorable Scene
Brad Pitt's name is synonymous with celebrity. Appearing in box office hits such as Seven, Ad Astra, and World War Z, the Oscar-winning actor is firmly established on Hollywood's A-list. With plenty of showbiz experience under his belt, not to mention being named People's "Sexiest Man Alive" in 1995, Pitt needs very little instruction when it comes to playing out certain scenes.
Case in point, director Quentin Tarantino shared how he let Pitt take the reins in one particular scene of Once Upon A Time in Hollywood.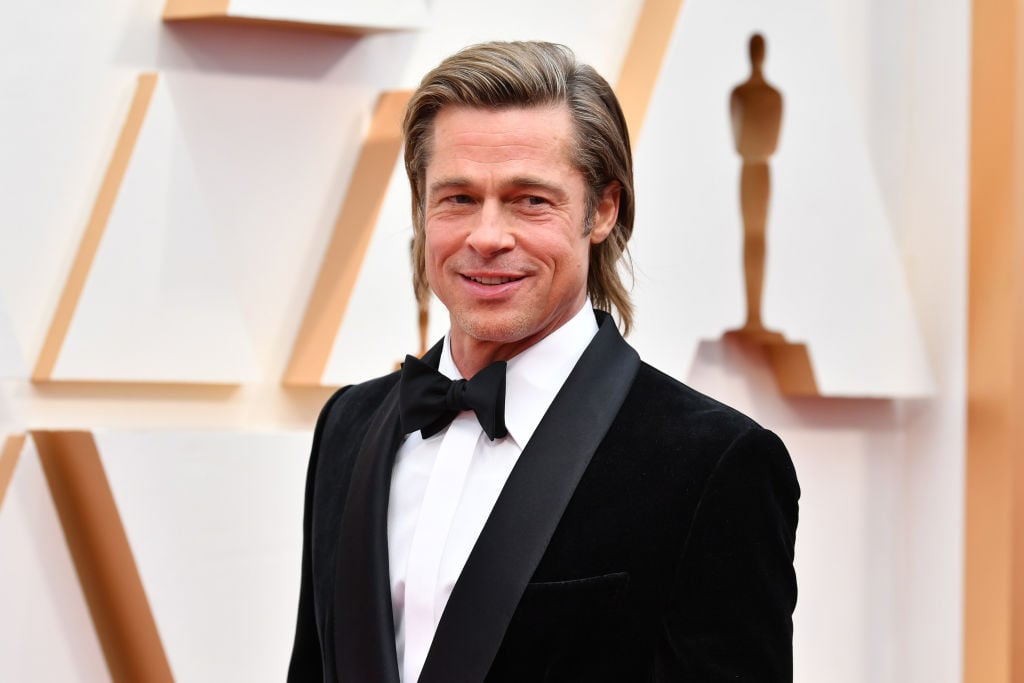 Brad Pitt is a Quentin Tarantino fan
In an interview last year with FAB TV, Pitt raved over working with Tarantino and the tone he set on the film.
"First of all, his set, it's just a joy. He loves cinema so much, as you know, and loves talking about it," the Fury star said. "There's a great verve and energy on the set; it's unlike any others. And then working together [referencing the whole crew] it was just real automatic for us."
Pitt shared that the familiarity between the cast and crew made for a lighthearted environment during filming.
"I can't describe it more than that. It was just really easy and a good laugh," he commented, again noting Tarantino's positive qualities. "We came on the scene around the same time. We have a lot of the same references, and we all know the same people. He's just really giving and generous. You see that in the film."
RELATED: Why Brad Pitt Turned Down Roles in Top Films Including 'The Bourne Identity'
'Seven' star's bromance with Leonardo DiCaprio
Pitt and co-star Leonardo DiCaprio apparently got on quite well as Once Upon A Time in Hollywood cast mates. The two sung each other's praises last year at the Cannes Film Festival.
"It was really great ease and really great fun," Pitt said as reported by Us Weekly. "It's that thing of knowing you've got the best of the best on the opposite side of the table holding up the scene with you and there's great relief in that."
DiCaprio echoed his co-star's sentiments. "Brad is not only a terrific actor, but he's a professional," the Titanic actor raved. "I have to say it was incredibly easy — incredibly easy working with Brad."
RELATED: Brad Pitt Beat Out George Clooney for a Career-Making Role
With the two actors rising to fame simultaneously, they found working together extremely comfortable."We both came on the scene around the same time, we have crossed paths many times, we have the same reference points," Pitt told The New York Times of himself and DiCaprio. "So there's automatic comfort in having experienced the same thing in that way… We have mutual respect and I know when an actor elevates a scene, so we carry that respect."
Brad Pitt is an expert at this
In an interview on Amy Schumer's podcast 3 Girls, 1 Keith, Tarantino described a very memorable scene in Once Upon A Time in Hollywood where Pitt, who portrays Cliff Booth, is working on a roof and has to take off his Champion T-shirt. Always the director, Tarantino began to explain to Pitt how he should go button-by-button in getting off the garment.
"It was funny because actually in public Brad is kind of shy about things like that," Tarantino revealed. "At the same time, he knows exactly what time it is. I go, 'So, I'm thinking maybe you unbutton the Hawaiian shirt, and you peel that off, and then peel off the Champion T-shirt.'"
RELATED: Brad Pitt and Gwyneth Paltrow: Why the Actress Said She 'Made A Big Mess' of Their Relationship
Pitt, also a pro at his job, wasn't going for it. "He was like, 'Really? You want me to go through all that button bulls***?'" Quarantino recalled. "'I'll just take it off in one bit. Go!'"
The director knew who to bow down to when it came to scenes such as this. "I'm like, okay, this guy knows exactly what time it is," Tarantino recalled. "Let the master do his job! Even when you see him in the work shed and the way he puts on the leather gloves and puts the wire in his mouth all butch and macho. He just knows what time it is."
A good director knows when to take a step back and let acting genius take over.
Source: Read Full Article