Spend Your Weekend With a Sex and the City Marathon On E!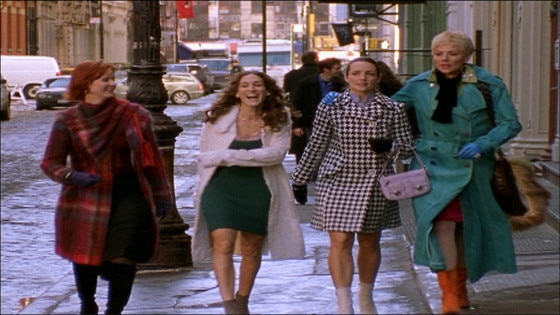 If you couldn't help but wonder what you are going to do this weekend, E! has you covered!
Starting tonight, E! is kicking off its weekend schedule with all six seasons of the iconic Sex and the City series, giving you the perfect stay-at-home plans as we continue to socially distance during the coronavirus pandemic.
Starting at 10:00 p.m., you can join Carrie, Samantha, Charlotte and Miranda on their adventures through life, love, careers and friendship as they navigate and conquer New York City.
Plus, if you're a huge fan of the movies, don't worry, we've got you covered there, too, as you can watch the Sex and the City movie at 9:30 p.m. on Sunday, followed by a a rerun at 12:30 a.m.
Fans of the iconic and long-running HBO series know that's a lot of content—almost 100 glorious installations of half-hour dramedy goodness—which is why E! will dedicate the next few days of programming exclusively to Carrie Bradshaw and her friends' timeless Big Apple adventures.
Interested in a SATC memory refresher to prepare for the amazing evening ahead?
Revisit dozens of the series' most memorable moments by checking out the photo gallery below!
HBO
"Sex and the City"
Carrie (Sarah Jessica Parker) asks Mr. Big (Chris Noth) if he's ever been in love. He responds with the now classic line: "absof–kinglutely."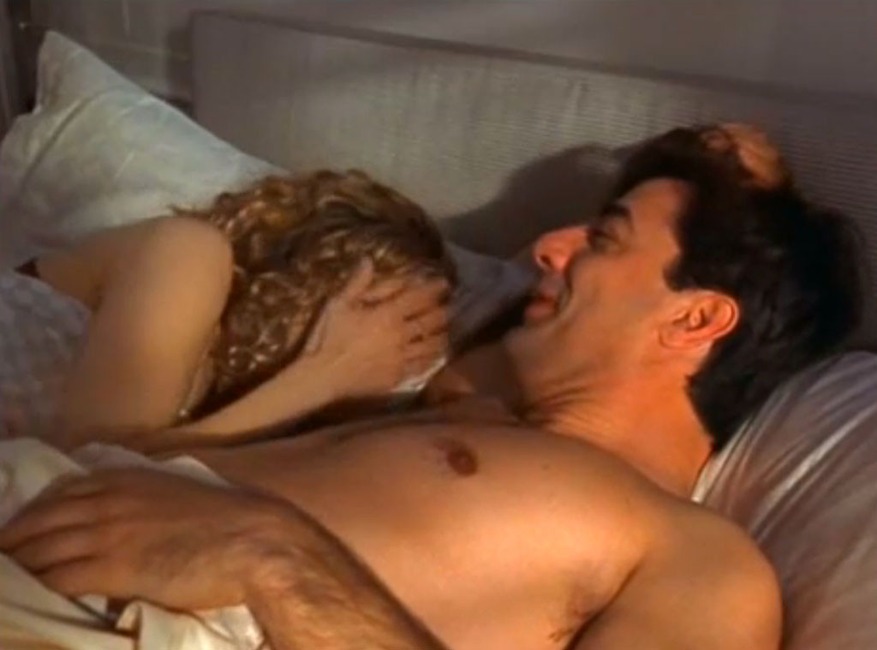 HBO
"The Drought"
Carrie is mortified when she farts while in bed with Big.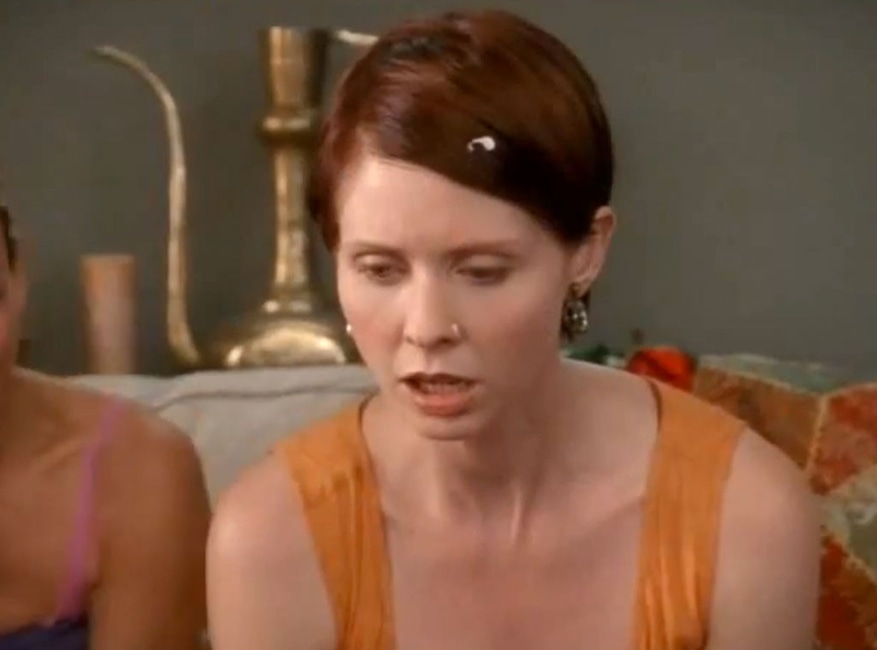 HBO
"Was It Good for You?"
The girls attend a tantric sex workshop, and Miranda (Cynthia Nixon) is the victim of friendly fire…to the face.
Article continues below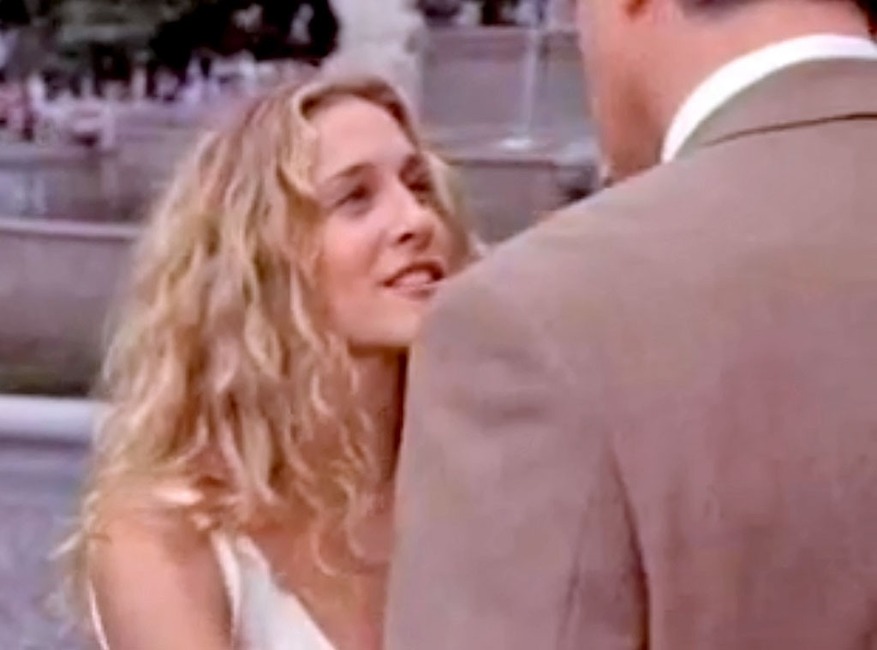 HBO
"Ex and the City"
Carrie talks to Big outside his engagement party and, in an homage to The Way We Were," tells him: "Your girl is lovely, Hubbell."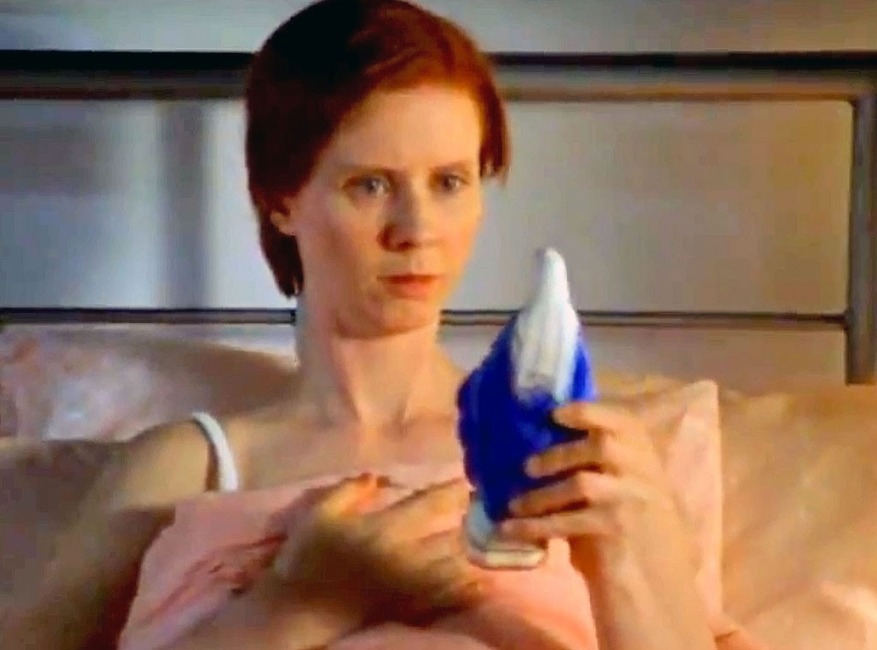 HBO
"Attack of the Five-Foot-Ten Woman"
Miranda's housekeeper Magda (Lynn Cohen) replaces her vibrator with a statue of the Virgin Mary.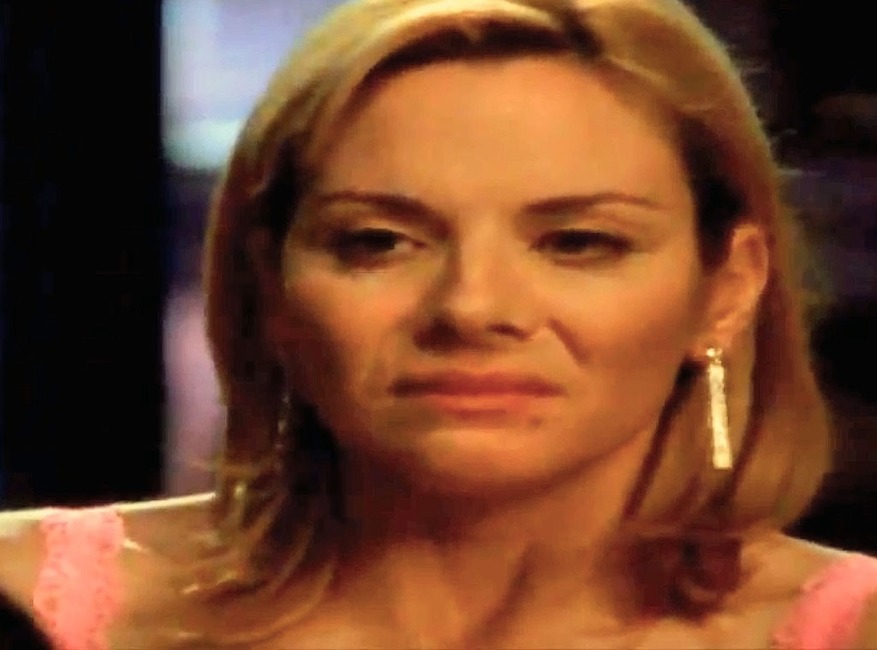 HBO
"Easy Come, Easy Go"
Samantha (Kim Cattrall) dates a guy with "the funkiest-tasting spunk."
Article continues below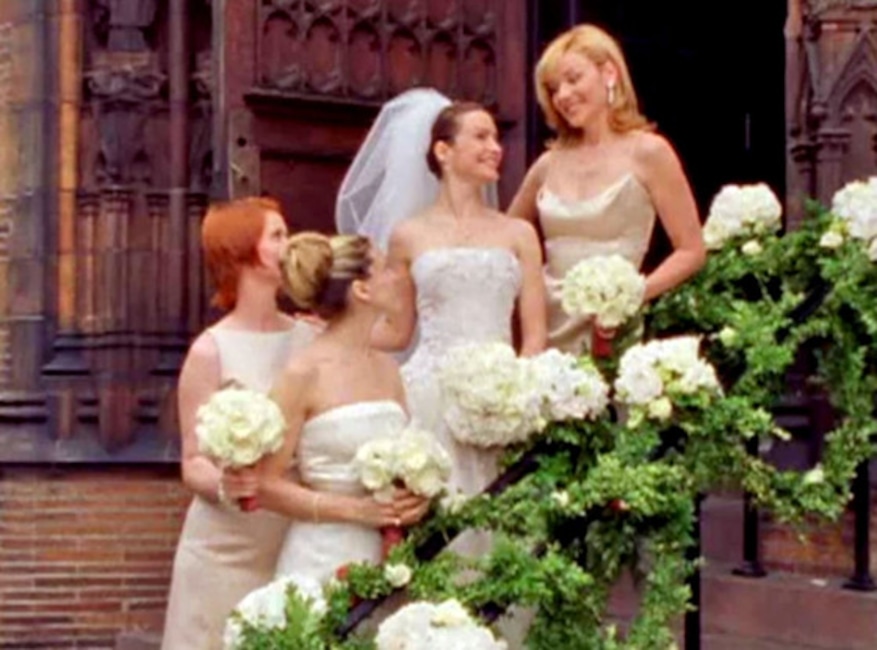 HBO
"Don't Ask, Don't Tell"
Carrie tells Aidan (John Corbett) about her affair with Big and they break up at Charlotte's (Kristin Davis) wedding. In tears, Carrie goes back to her friends for wedding pictures, who still love her despite her weaknesses.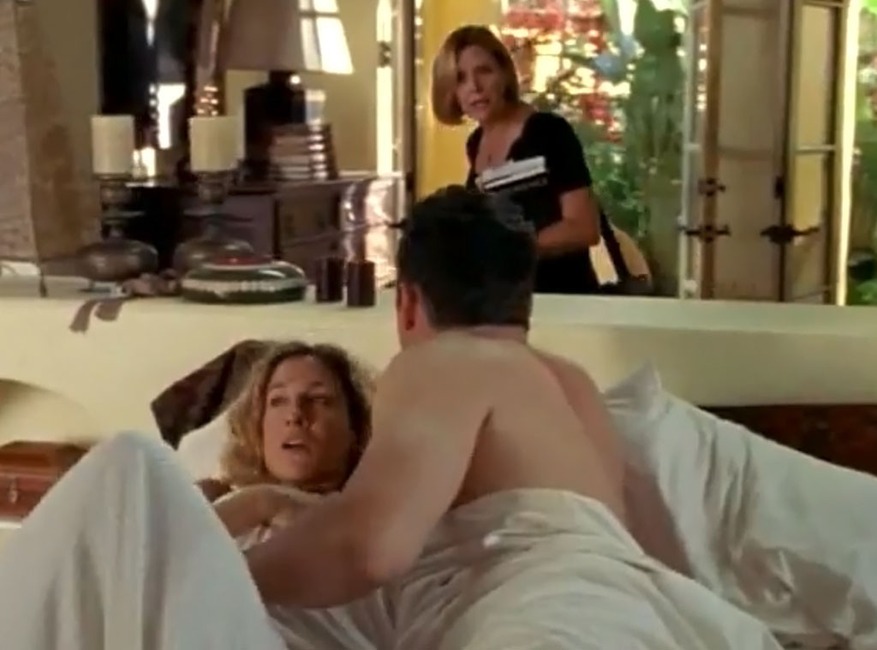 HBO
"Sex and Another City"
Carrie finds out the man she's been sleeping with while visiting Los Angeles is not an agent like he said, but a personal assistant. Carrie Fisher is the one who outs Keith (Vince Vaughn) when she comes home early while he is house-sitting.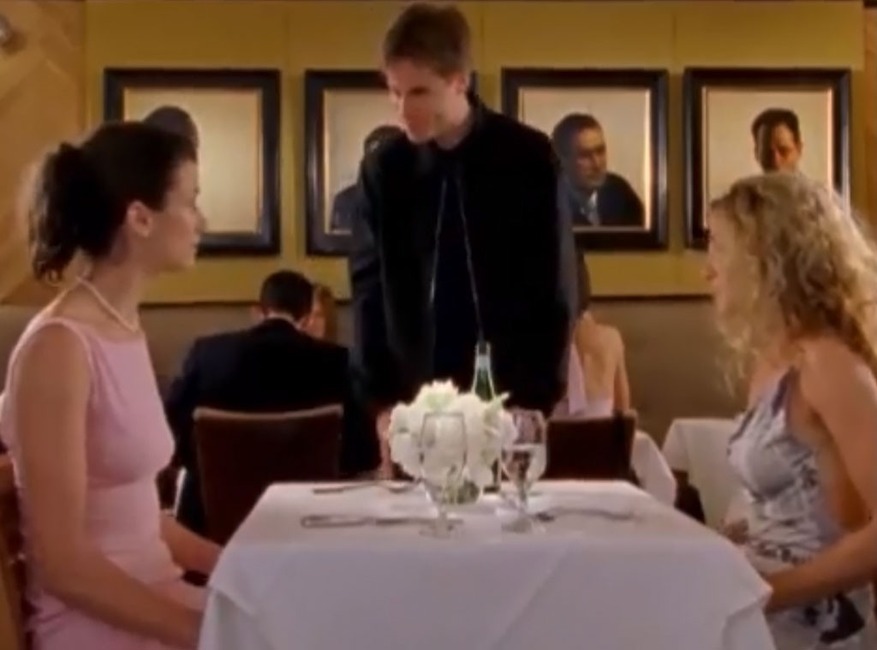 HBO
"What Goes Around Comes Around"
Carrie crashes Natasha's (Bridget Moynahan) lunch to apologize for sleeping with Big and breaking up their marriage.
Article continues below
HBO
"The Real Me"
Carrie falls on the runway and becomes "fashion roadkill" when Heidi Klum steps over her.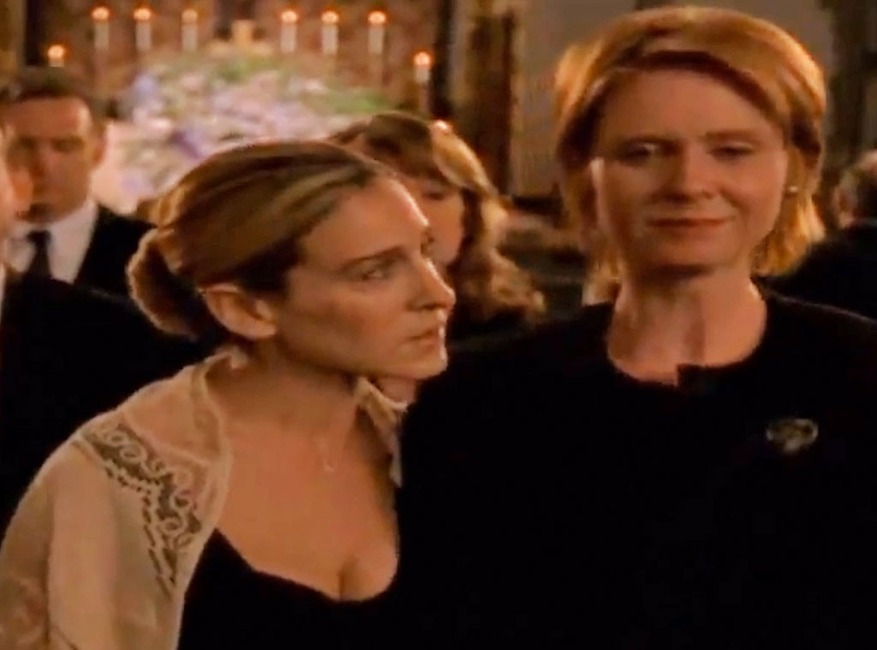 HBO
"My Motherboard, My Self"
When Carrie sees Miranda walking down the aisle at her mother's funeral, alone and near hysterics, she quickly leaves her seat to help her friend the rest of the way out of the church.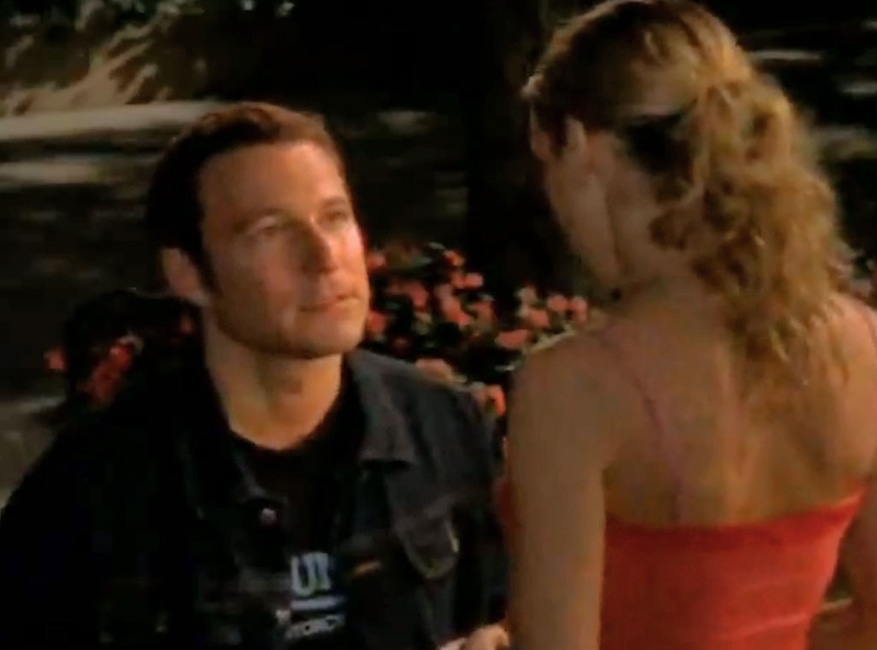 HBO
"Just Say Yes"
Aidan proposes to Carrie in the streets of New York while going on a late-night walk with Pete.
Article continues below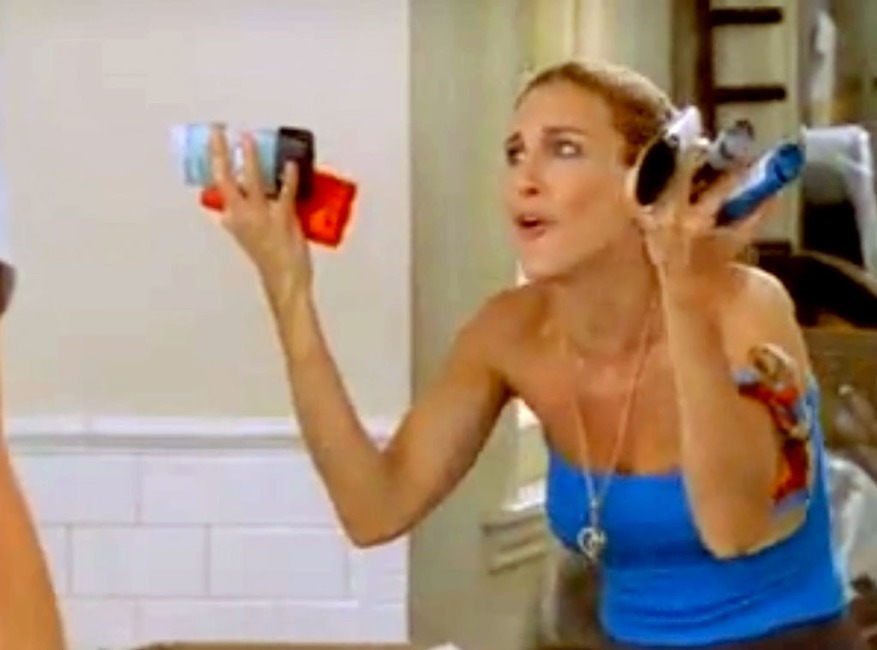 HBO
"The Good Fight"
Carrie and Aidan get into a fight over space issues after he moves into her apartment.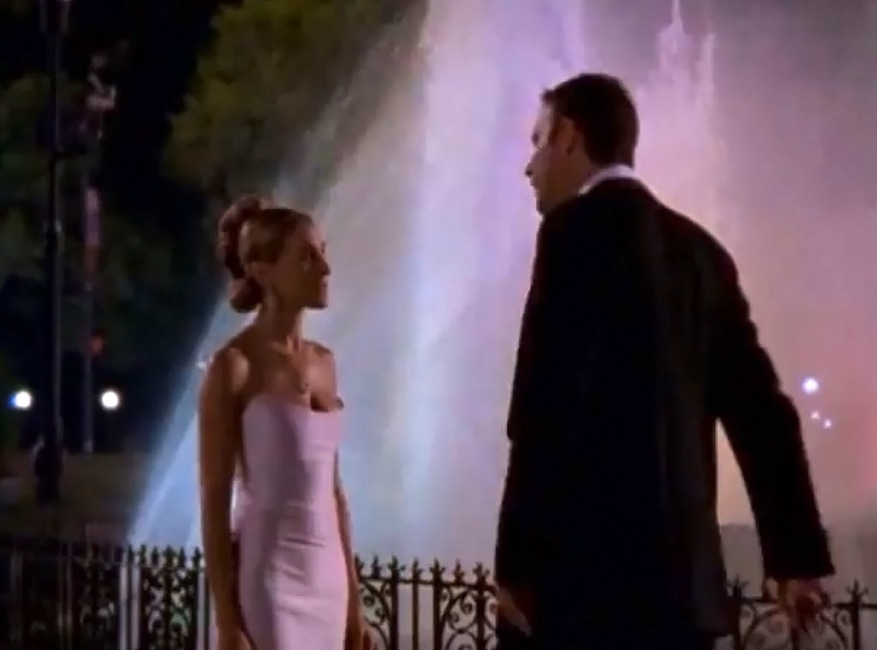 HBO
"Change of a Dress"
Carrie and Aidan break up for the second time after she realizes she isn't ready to marry him.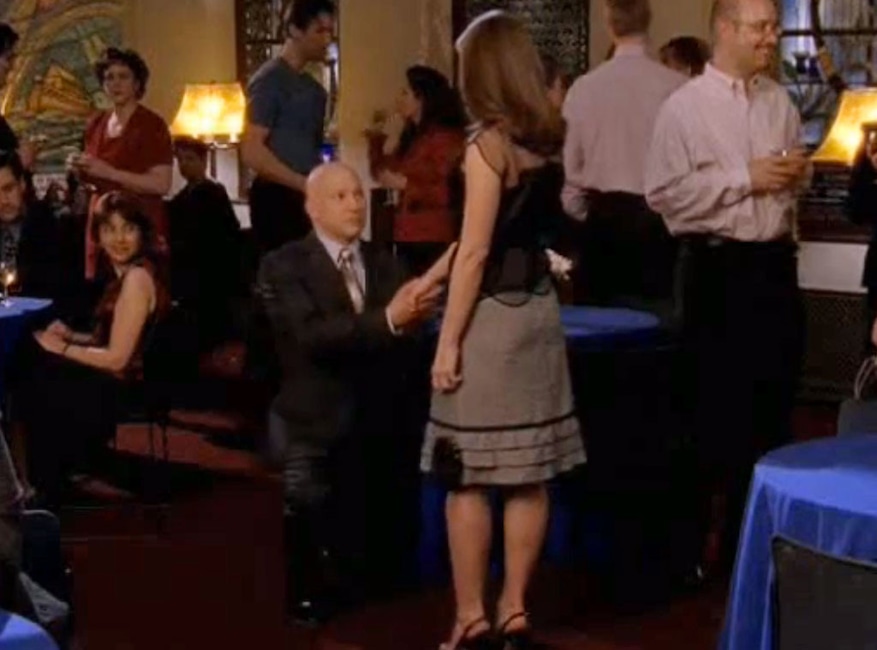 HBO
"Hop, Skip, and a Week"
Charlotte runs into Harry (Evan Handler), who broke up with her weeks before, at a single's event at the synagogue. After she confesses how much she misses him, Harry gets down on one knee to propose.
Article continues below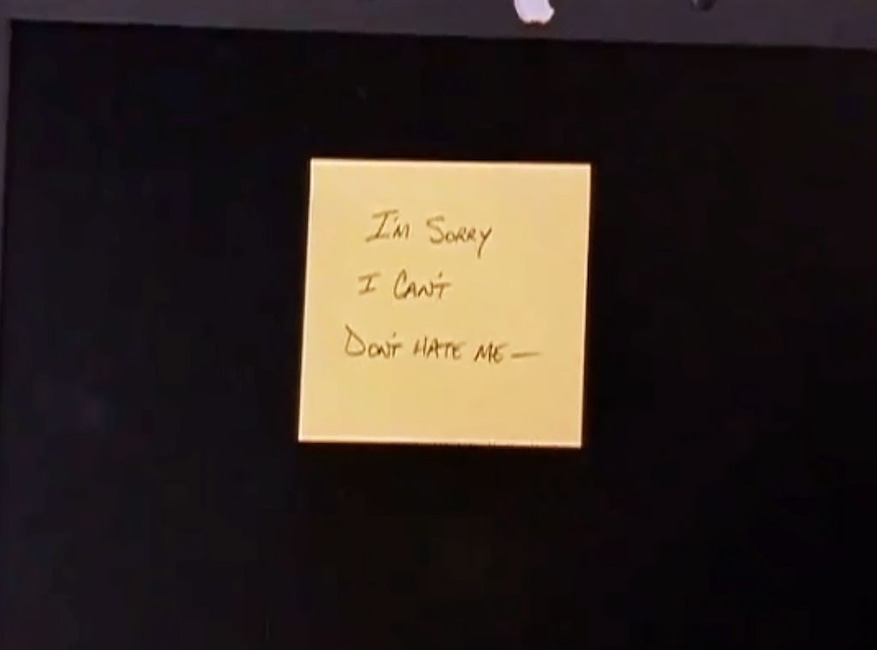 HBO
"Hop, Skip, and a Week"
Berger (Ron Livingston) breaks up with Carrie using a Post-It note.
HBO
"One"
Miranda (Cynthia Nixon) blurts out that she loves Steve (David Eigenberg) while they're in the laundry room preparing Brady's birthday cake.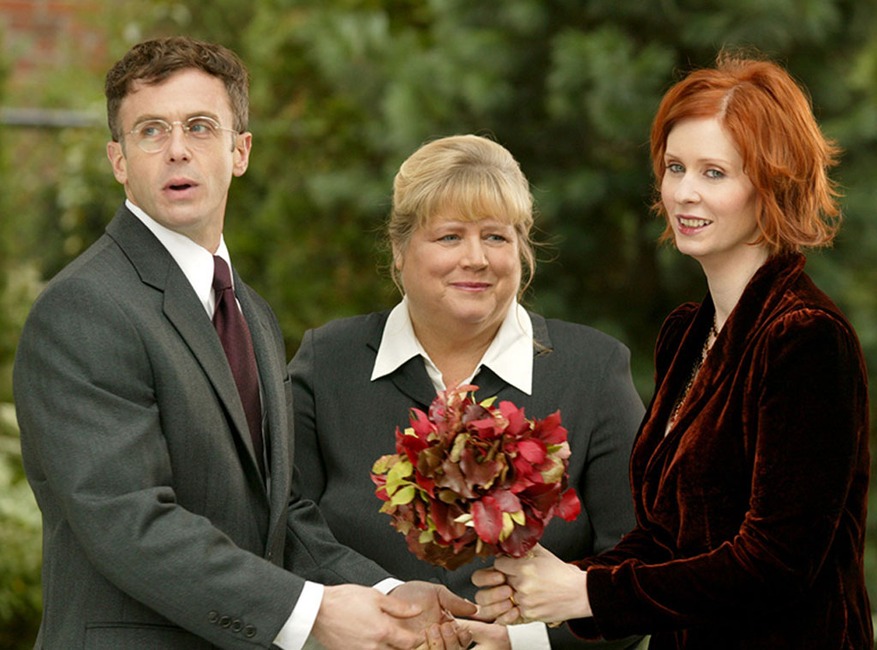 HBO
"The Ick Factor"
Miranda marries Steve in her nontraditional dream wedding.
Article continues below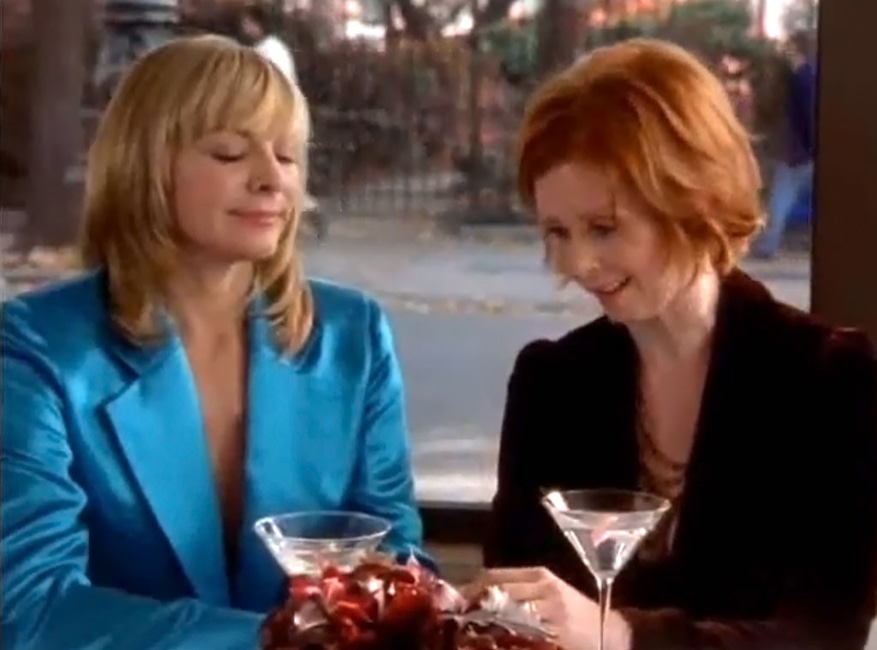 HBO
"The Ick Factor"
Miranda puts her wedding celebration on hold in order to hear about Samantha's cancer diagnosis.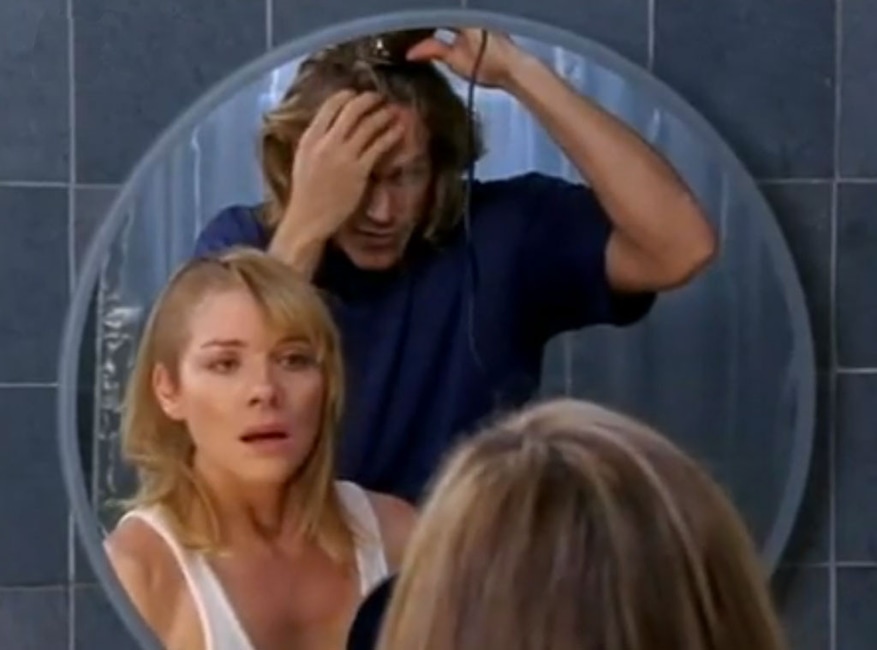 HBO
"Out of the Frying Pan"
Smith (Jason Lewis) shaves his head in solidarity with Samantha after she loses her hair due to her chemotherapy.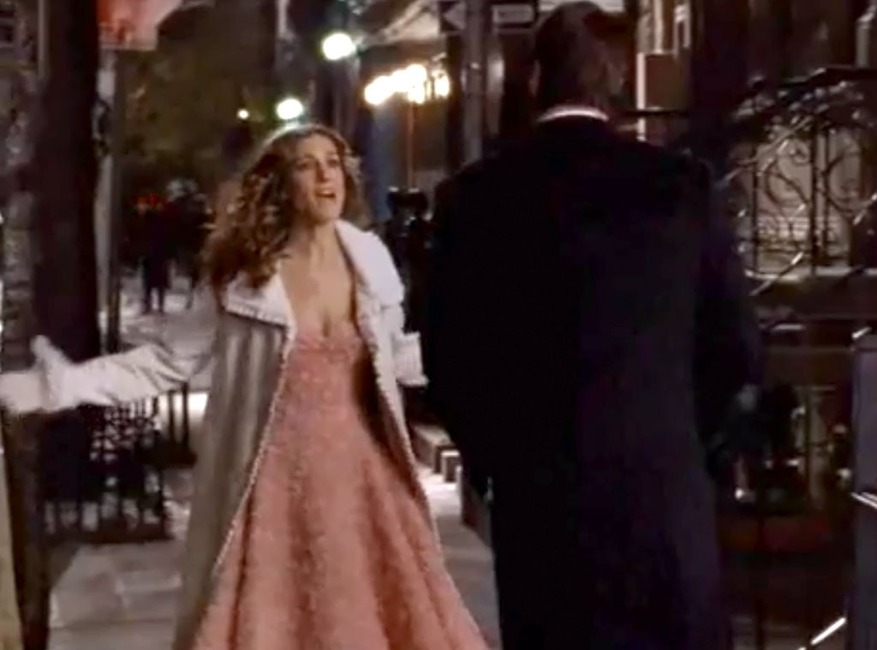 HBO
"An American Girl in Paris: Part Une"
Carrie tells Big off outside of her apartment before she leaves for Paris.
Article continues below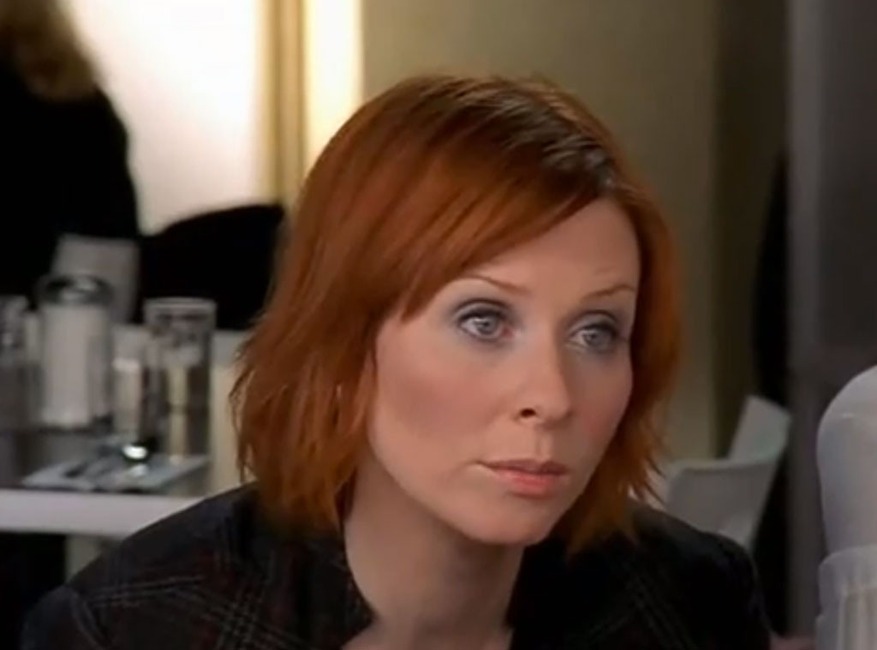 HBO
"An American Girl in Paris: Part Deux"
When Big asks the ladies ("the loves of her life") if he should go after Carrie in Paris, Miranda, always wary of Big, is the one to tell him: "Go get our girl."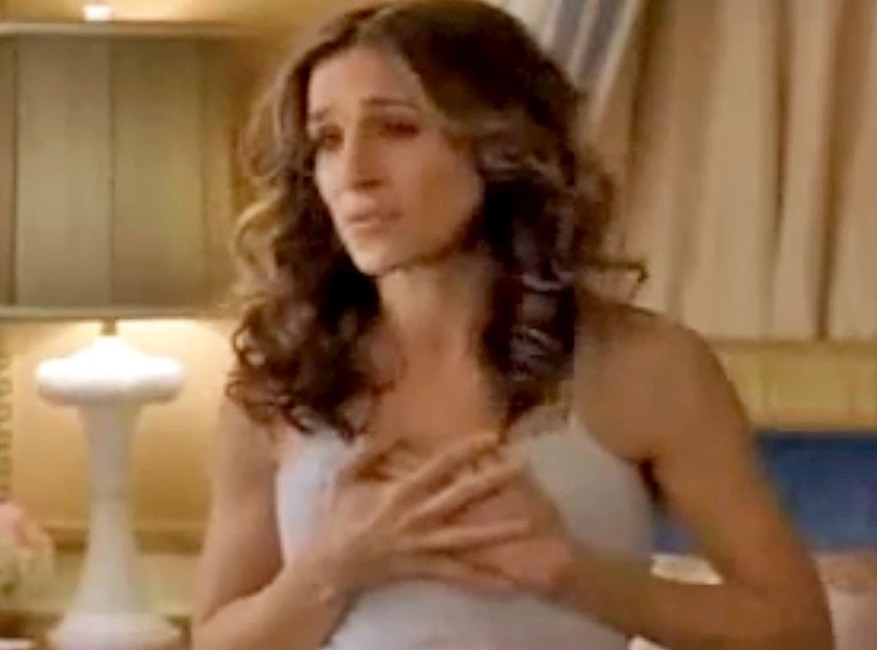 HBO
"An American Girl in Paris: Part Deux"
Carrie tells the Aleksandr (Mikhail Baryshnikov) who she is before leaving him in the Paris hotel room: "I am someone who is looking for love. Real love. Ridiculous, inconvenient, consuming, can't-live-without-each-other love."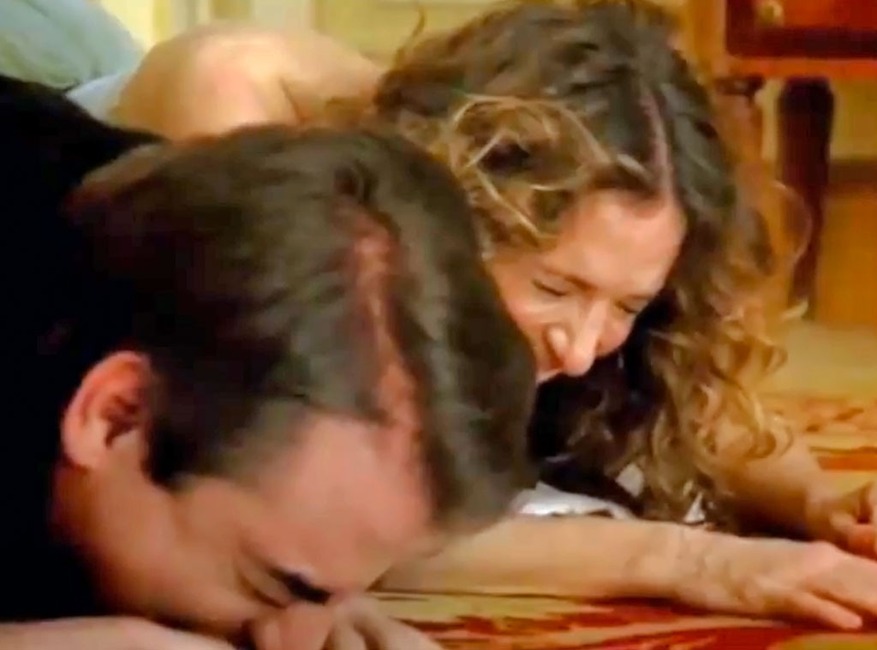 HBO
"An American Girl in Paris: Part Deux"
To stop Big from punching Aleksandr, Carrie trips him in the hotel hallway. They both fall to the ground and burst out laughing.
Article continues below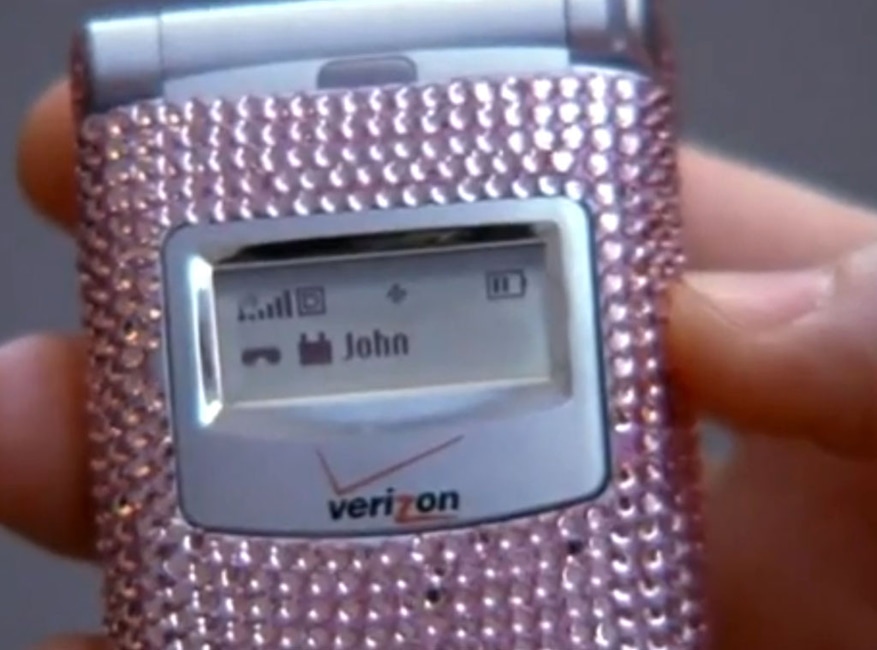 HBO
"An American Girl in Paris: Part Deux"
Big calls Carrie to tell her he is moving back to New York, and we finally see what his real name is: John.
NEXT GALLERY: TV's Most Naked Shows
For the latest updates on the coronavirus pandemic and for tips on how to prevent the spread of COVID-19, please visit The Center for Disease Control and Prevention at https://www.cdc.gov.
Source: Read Full Article