'The Bachelor': Madison Prewett Seemed to Be Closer With Kelley Flanagan Than She Was With Hannah Ann Sluss
Peter Weber's Bachelor season is over, but fans are still reeling over what occurred. While Weber got down on one knee for Hannah Ann Sluss, we know their engagement didn't work out, as Weber still had lingering feelings for Madison Prewett. Prewett and Weber discussed giving their relationship another go — but we know that didn't work out. Now, Prewett is coming forward with her side of the story via Kaitlyn Bristowe's Off the Vine podcast.
Prewett talked about her experience on The Bachelor and how she feels about Weber now. And she also discussed Kelley Flanagan, a fellow contestant and friend who appears to be dating Weber now. And the way Prewett talks about Flanagan makes it sound like she was better friends with her than she was with Sluss. Here's what she said.
Hannah Ann Sluss and Madison Prewett were friends on 'The Bachelor'
Sluss and Prewett made it to the very end of the season together, so it makes sense that the women would grow close. And both ladies have remarked on their friendship and how it's changed. Now that The Bachelor is over, it's unclear how strong their relationship is now — but Sluss alluded that they aren't as close as they used to be.
Sluss guest-starred on Nick Viall's Viall Files podcast, and they discussed Prewett. Sluss noted that they had plans to "go get some coffee" when Prewett found herself in Los Angeles. "I think everyone involved just wants to move forward. And, me and Madison, we were really good friends on the show," Sluss reiterated. "And we'll see where this coffee date brings us."
Prewett and Sluss did seem to prove they're not on bad terms, though. They talked to each other via a joint Instagram Live appearance, and fans loved it.
Prewett talked about Kelley Flanagan on Kaitlyn Bristowe's podcast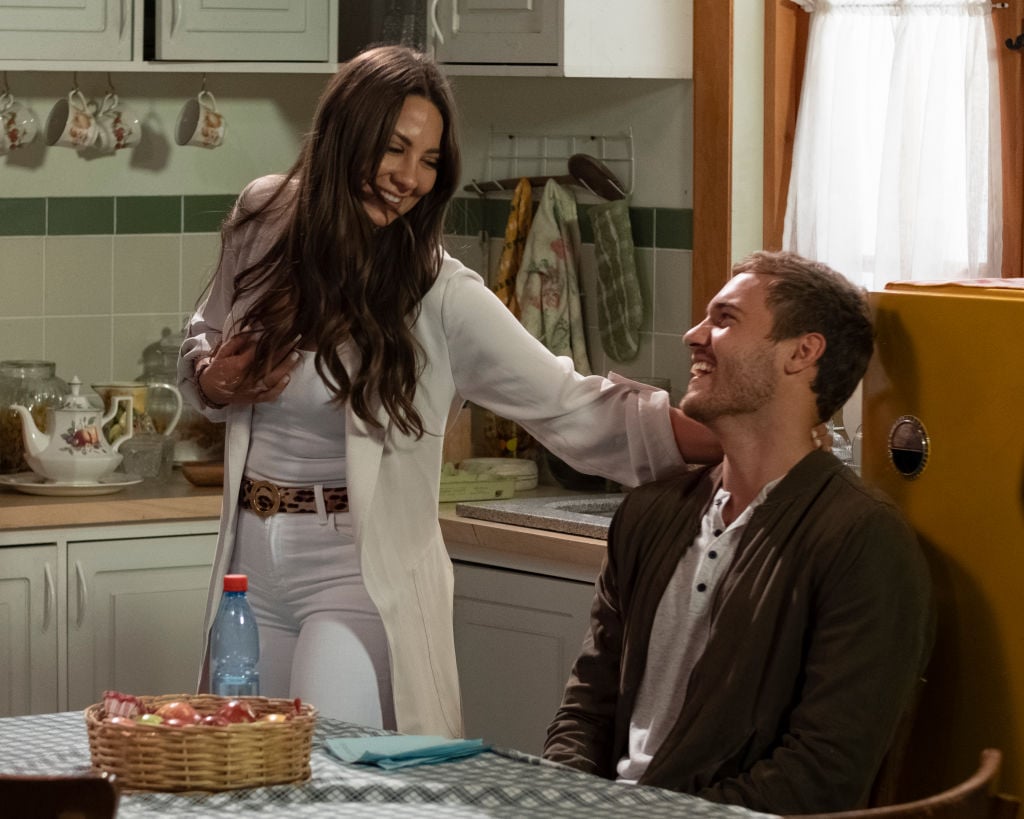 Prewett touched on all aspects of The Bachelor while speaking to Bristowe on Off the Vine. And, of course, Flanagan came up in conversation.
Flanagan and Weber appear to be quarantining together, and photos were leaked showing the two of them hanging out shortly after Prewett and Weber officially called it quits. Prewett had plenty of her own opinions about the situation — and she also told Bristowe that Weber was contacting her just days before the photos of him and Flanagan were leaked.
"To be honest, what was really confusing for me is that two days before he was spotted in Chicago, he was calling me and texting me being like, 'I miss you. Let's get back together,'" Prewett said. And she then added that Weber contacted her again days after the photos leaked to further explain himself.
"What I'm confused about, Peter, is two days ago, you were telling me how much you loved me and wanted to get back together," Prewett added. "And now you're with the one person that was my best friend. It just feels a little hurtful."
Prewett appeared to be closer with Flanagan than she was with Sluss
Prewett remarked on how she thought Weber and Sluss were the perfect fit. But she also talked about how close she was with Flanagan while in the house.
"I saw something special in Kelly. That's why she was my best friend," Prewett told Bristowe. And Bristowe then asked Prewett to elaborate on their friendship and where they stand now.
"We walked through so much together. That was a friendship that I thought was gonna … I thought she was gonna be in my wedding," Prewett noted. "I thought we were gonna be best friends for life. The love that we had for each other and the depth of our friendship, it just, I guess just really confused me. … It was really confusing to me when I saw all of that."
Prewett then noted that it literally takes "five minutes to send a text," and it would've meant a lot to her if Flanagan reached out. But she's at peace with everything that occurred even if she doesn't understand it. And while the two of them were "best friends," it seems Prewett and Sluss are now much closer than Prewett is with Flanagan.
Will Flanagan ever issue an apology or explanation to Prewett? We'll have to wait and see.
Check out Showbiz Cheat Sheet on Facebook!
Source: Read Full Article