'The Flash': Fans Expect Bloodwork to Return in a Surprising Way
The first half of The Flash Season 6 featured a fan-favorite Flash foe ripped from the pages of DC Comics. Bloodwork quickly became a thorn in Barry's side before being defeated and placed on the narrative back burner for the time being. But some fans are beginning to wonder when will he return for another showdown with the Scarlet Speedster?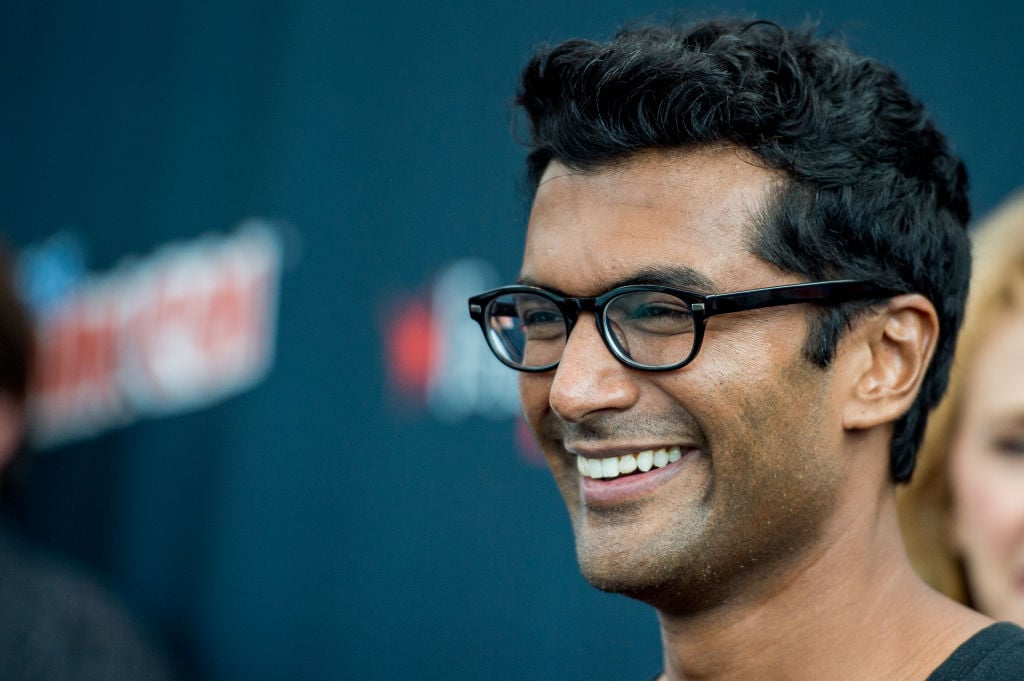 Bloodworkwent toe-to-toe with The Flash
Once a caring oncologist on a path of righteousness, Dr. Ramsey Rosso became a megalomaniac obsessed with attaining immortality. Maddened and power-hungry, Rosso transformed into the super-villain known as Bloodwork. The Flash showrunner, Eric Wallace, told a Comic-Con panel this about Bloodwork, as quoted by Den of Geek:
There's a unique relationship between Doctor Rosso and Barry himself; they're both facing something horrible as Crisis on Infinite Earths approaches, and that is what is going to make the relationship between our villain this season and our hero this season very different than what we've seen in the past.
InThe Flash Season 6 Episode 8, "The Last Temptation of Barry Allen, Pt.2," shortly before the events of Crisis on Infinite Earths, Team Flashthwarted the dastardly doc, and he has been incarcerated ever since.
Related story – 'The Flash': Showrunner Opens Up About the Fate of Joe West
Bloodworkhelped the Mirror Master from behind bars
After several months in prison, Bloodwork received visitors in TheFlash Season 6 Episode 17, "Liberation." Eva McCulloch's mirror minions stoppedby his fortified cell to retrieve a sample of his blood. His superhuman plasmawas the perfect tool to free the Mirror Master from her confinement. Fans weregiddy over the brief return of Bloodwork to The Flash, and many tweetedall about it.
"Hey, Sendhil Ramamurthy, I thought your latest appearance as Bloodwork on The Flash took the character to a whole new level. Even more mysterious and menacing now. Kudos on that. Great job," one fan wrote.
"Bloodwork is one of the best villains I've ever witnessed on live screen," tweeted another enthusiast.
After providing the mirror duplicate of Iris with a vial of blood, Bloodwork resisted the urge to flee with Eva's crew. He noted that the tight security at the detention facility would make escape difficult. But he hinted that a getaway could be in the cards for him at a later date.
Related story: Every Arrowverse Series Ranked and 'The Flash' is Not No. 1
Somefans expect Bloodwork to return in a different form
Fans suspect Bloodwork could be set free in the near future.Furthermore, some Twitter followers have speculated that his comeback couldinvolve an unlikely alliance with Godspeed. That sinister speedster initiallyemerged during season 5, then popped up again in The Flash Season 6 Episode18, "Pay the Piper.".
"Is it just me, or does Godspeed sound like Bloodwork?" pondered a viewer, "That has to be Bloodwork under that mask!"
Another wondered, "Is Eobard [Thawne] gonna take over Bloodwork or Godspeed? Or is it just gonna be Godspeed or Red Death who may be [the] Big Bad for next season."
With only one episode left in season 6 and plenty more story to unravel, The Flash fanatics think it is likely that the Bloodwork narrative will bleed into The Flash Season 7. Pun intended.
Read more – 'The Flash' Showrunner Explains Team Flash Absences With 'Star Trek: The Next Generation' Logic
Source: Read Full Article