'The Last Kingdom': Fans Are Worried Season 4 Won't Be as Good Without King Alfred
Fans can't wait for the upcoming season of The Last Kingdom. Some are worried that season 4 won't be as good as the previous seasons and there's one main reason for that: season 4 won't include King Alfred (David Dawson). Read on to learn what fans are saying.
Season 4 of 'The Last Kingdom' will premiere this month
Fans are finally breathing a sigh of relief because season 4of The Last Kingdom will premiere this month. Get ready to see more ofUhtred (Alexander Dreymon) and his friends in the upcoming season. The newseason will premiere on Sunday, April 26.
Fans are worried season 4 won't be as good without King Alfred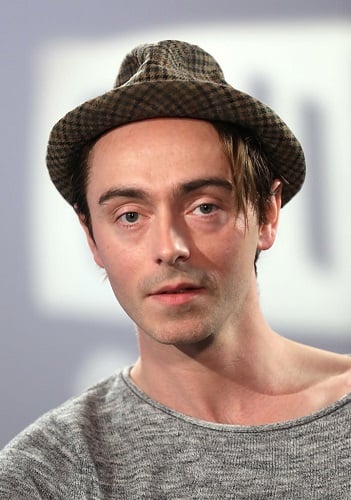 Viewers are concerned the new season won't be the same asthe old ones without King Alfred the Great of Wessex. He died of natural causesin season 3 and he had a huge fan following. He had a unique relationship withUhtred and their dynamic really made the show.
A fan of the series recently posted on Reddit about how important Alfred really is. It's sad he won't be gracing our screen again in the upcoming season.
"Alfred's/Uhtred's dynamic was fantastic," a Reddituser wrote. "I miss it and I'm sad we won't get more of that. Alfred reallywas a great king. I'll miss his cunning mind in season 4. I can't help but feellike season 4 won't be as great without Alfred."
A fan thinks Alfred was the main character of the series
One fan sees Alfred as the main character, even above Uhtredhimself. They wonder if his children will peak the same level of interest andlove from fans as their father did.
"I began to like Alfred's character a few episodes in season 1," a Reddit user said. "To me, he's the main character of the show above Uhtred. Everything that evolved around him was amazing and David Dawson's performances were on another level. I just wonder if Edward and Aethelflaed could keep that interest in the show like Alfred did and whilst I doubt it, I still have hopes for a good season."
Alfred was the 'real force' in the show
Other fans seem to agree that Alfred was a driving "force"in the series. He's the heart of Wessex and his relationship with Uhtred wasalways chaotic and dramatic. It makes for great television and without it, whoknows where things might lead?
"Yes, I will miss Alfred because he was the real force ofthe show," said a fan.
Fans miss Alfred and how he seems to take scenes to the nextlevel. With a new season comes new characters and that worries some fans.
"Alfred will definitely be missed. David Dawson is such agreat actor, he elevated every scene," a fan wrote in the comments. "Season 4worries me a bit because it seems like they are bringing in so many newcharacters. I know they are (mostly) from the books, but it just might be toobig of a change."
Fans are concerned that season 4 won't be as good as previousseasons without Alfred the Great. We'll have to wait and see when the newseason of The Last Kingdom premieres.
Source: Read Full Article