'The Real': Amanda Seales Says This Controversial Moment on the Show Fueled Her Decision to Leave
From the moment Amanda Seales joined The Real in January 2020, fans wondered if she would last the show. Some were concerned she wouldn't fare well with viewers or her co-hosts due to her strong opinions and passionate personality. But she made it work for six months before announcing her resignation on June 2.
After breaking the news with fans, Seales wrote in an Instagram comment that there was one moment on the show in particular that contributed to her decision to leave.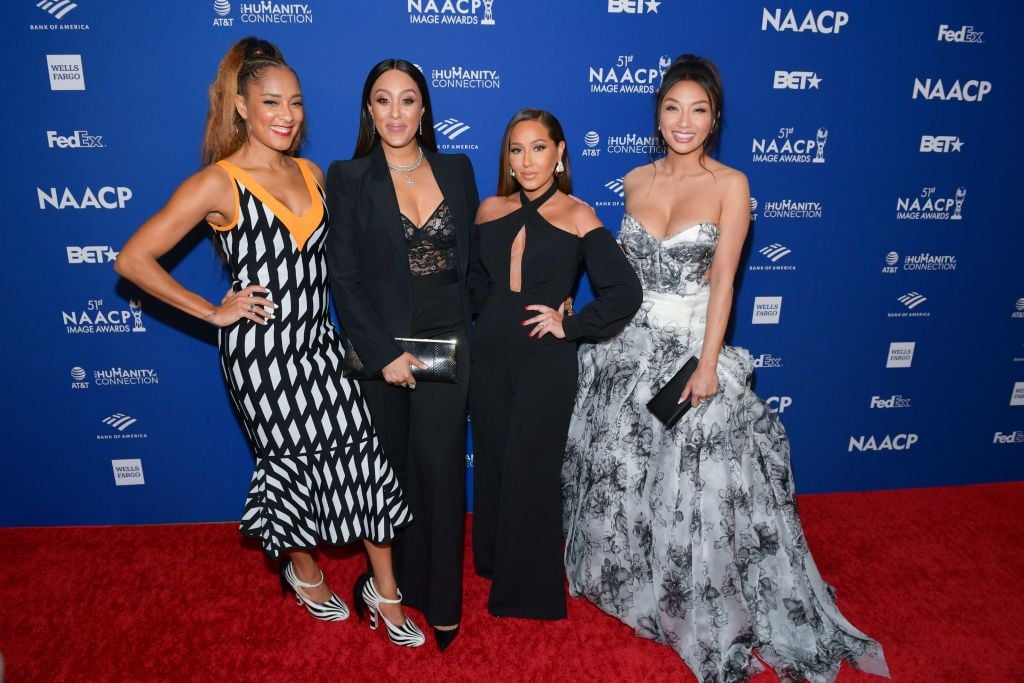 Amanda Seales' announcement about leaving 'The Real'
Seales had been on Instagram Live with Power actor Brandon Victor Dixon when she revealed she had decided not to renew her contract on the show. In her remarks, she cited censorship issues and potential mistreatment by staffers.
"I didn't renew it because it doesn't feel good to my soul to be at a place where I cannot speak to my people the way they need to be spoken to. And where the people who are speaking to me in disparaging ways are not being handled," she explained.
"I'm not in a space where I can, as a full black woman, have my voice and my co-workers also have their voices and where the people at the top are not respecting the necessity for black voices to be at the top too," she continued.
"So you reach a point — like, even when it just comes to Hollywood, in general, you've seen me transform into a way that I just can't function in this place the same way. I can't," she added.
RELATED: Fans Applaud Amanda Seales For Exiting 'The Real' Over Claims Of Censorship
The entertainment blog The Neighborhood Talk was among the first news outlets to publish the news of Seales' exit. It posted a screengrab of the video along with a photo of Seales posing with the other co-hosts: Jeannie Mai, Loni Love, Tamera Mowry-Housley, and Adrienne Bailon.
The moment Amanda Seales says fueled her decision to leave the show
Seales commented under The Neighborhood Talk's post and laughed at the picture of her and her co-hosts. She added: "That was the day i decided. Y'all shoulda known it was a wrap when I showed up on daytime television with 3 cornrows 😂😂😂 protect ya peace, y'all."
Based on her hair and outfit, it appears that the photo was taken on Feb. 12 when Seales made headlines over her comments on Jussie Smollett's alleged fake hate crime.
Seales argued: "Even if it was a hoax, this is really happening all the time. And even if it was a hoax for the sake of bringing attention to this, then that's low-key noble. I am at my wits' end about censoring situations like this and wanting to make people pay."
The remarks drew widespread criticism and marked one of her first controversies on the show. While she could have been teasing about this being a factor in her decision to leave The Real, there's no doubt that this left a huge impression on fans and marked a turning point in how people viewed her.
RELATED: 'The Real': Amanda Seales Appears to Address Rumors She Got Fired From the Show
What's next for Amanda Seales?
Seales has not said what she intends to do next, but she has plenty on her plate already. She has a role in the hit HBO series Insecure, her own podcast, a hugely successful comedy career, and more. Although her time on The Real ended before a lot of people expected, Seales said on Instagram that she still has lots of love for the other panelists.
Her co-hosts have not directly commented on her exit, but Loni Love recently shared a short-and-sweet tribute to Seales on Instagram in which she thanked her for making her better.
Read more: Will The Real Hire a New Co-Host After Amanda Seales' Exit?
Source: Read Full Article