What Is Kylie Jenner's Favorite Bag Brand?
It's probably not surprising to fans of their hit reality T.V. show, Keeping Up With The Kardashians, that the Kardashian-Jenner sisters are all major consumers of luxury fashion. The Kardashian-Jenners seem like they spend piles of cash on luxury fashion brands every year, and the youngest of the clan, 22-year-old Kylie Jenner, is no exception.
Recently, Jenner took to her Instagram Story to offer her fans a peek at her giant luxury handbag collection — a whole closet-full, in fact — and caused a media storm because of the insane price tags on some of these purses. 
So which of these hundreds of high-end bag brands is Jenner's favorite?
Taking a look at Kylie Jenner's net worth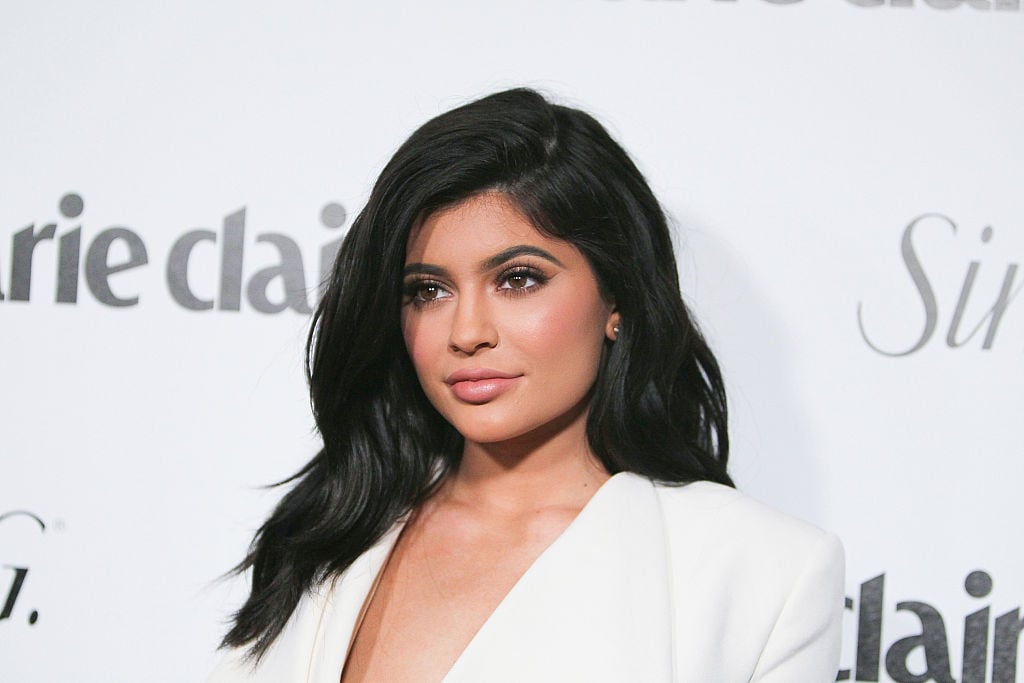 RELATED: Kylie Jenner's Glamorous License Photo Has Fans Suspicious She Had a Crew
Let's first take a look at how Jenner's fortune, and how she amassed so much money to be able to buy all of these luxury bags, to begin with.
Jenner was born into fame and wealth as a member of the Kardashian-Jenner clan, who grew to stardom based on their hit reality TV show, Keeping Up with the Kardashians. This gave Jenner an enormous platform and fan base basically since childhood, and even more so since she became an adult.
Almost the entirety of Jenner's net worth comes from her beauty empire and business, Kylie Cosmetics, which is projected to be worth $1 billion by 2021. She also continues to earn an income from Keeping Up with the Kardashians, product endorsements, and a clothing line she owns with her twin sister, Kendall. 
Jenner is estimated to have a net worth around an unbelievable $1 billion dollars, and in March of 2019, when she was only 21 years old, Forbes declared her the "youngest self-made billionaire" alive today.
Jenner's dream closet of handbags
With a billion dollars, it's no surprise that Jenner has expensive tastes. Jenner has gone on social media more than once to show off her extravagant closet which is entirely dedicated to luxury handbags.
She went on Snapchat last year to show off her collection, which included, incredibly, 5 Hermes Kelly and Birkin bags, thought to be some of the most exclusive and expensive handbags in the world. At the time, Elle UK estimated her handbag collection to be worth around £350k. That is an extraordinary amount of money for an accessory collection!
More recently, Jenner took to Instagram to again allow her fans a glimpse into her extravagant lifestyle and shopping habits. Her updated handbag closet is coordinated by color, and fans caught glimpses of dozens of brand names, including Hermès Kelly and Birkin bags, which it now seems Jenner has around 20 of. According to the Daily Mail, Jenner's bag collection is now estimated to be worth around a shocking $1 million.
Jenner's favorite handbag brands
On top of Hermès Kelly and Birkin, some other brands that could be seen on Jenner's closet tour were Fendi, Louis Vuitton, Gucci, and Saint Laurent. Experts pointed out that many of the bags that she showed off were limited editions, which bring up the value of the bags an unbelievable amount. One of the crocodile-skin Birkin bags that she showed fans is estimated to cost around $390,000!
Even though Jenner seems to love many different luxury brands, one of her favorite brands may be Chanel — she posted multiple photos of different special-edition Chanel bags. Under a photo of one especially adorable red, heart-shaped Chanel bag, she wrote, "the cutest". It seems like Jenner has a soft spot for Chanel.
One thing is clear: Jenner is not shy about spending her immense amount of money, and she seems to take especially good care of the beautiful things she buys. Fans everywhere can only hope that she continues to give them peeks into her extravagant lifestyle
Source: Read Full Article