Who Does Kofi Siriboe Play in 'Insecure' Season 5?
Fans were thrilled when HBO dropped the trailer for Insecure Season 5, not just because it means the premiere is getting close but also because it features the hunk that is Kofi Siriboe. Siriboe is an actor, perhaps best known for his role in the Ava DuVernay series Queen Sugar. But who will he be playing on Insecure exactly?
Unfortunately, the actor has not yet commented on his role in the show, but viewers already have ideas of who he could be portraying.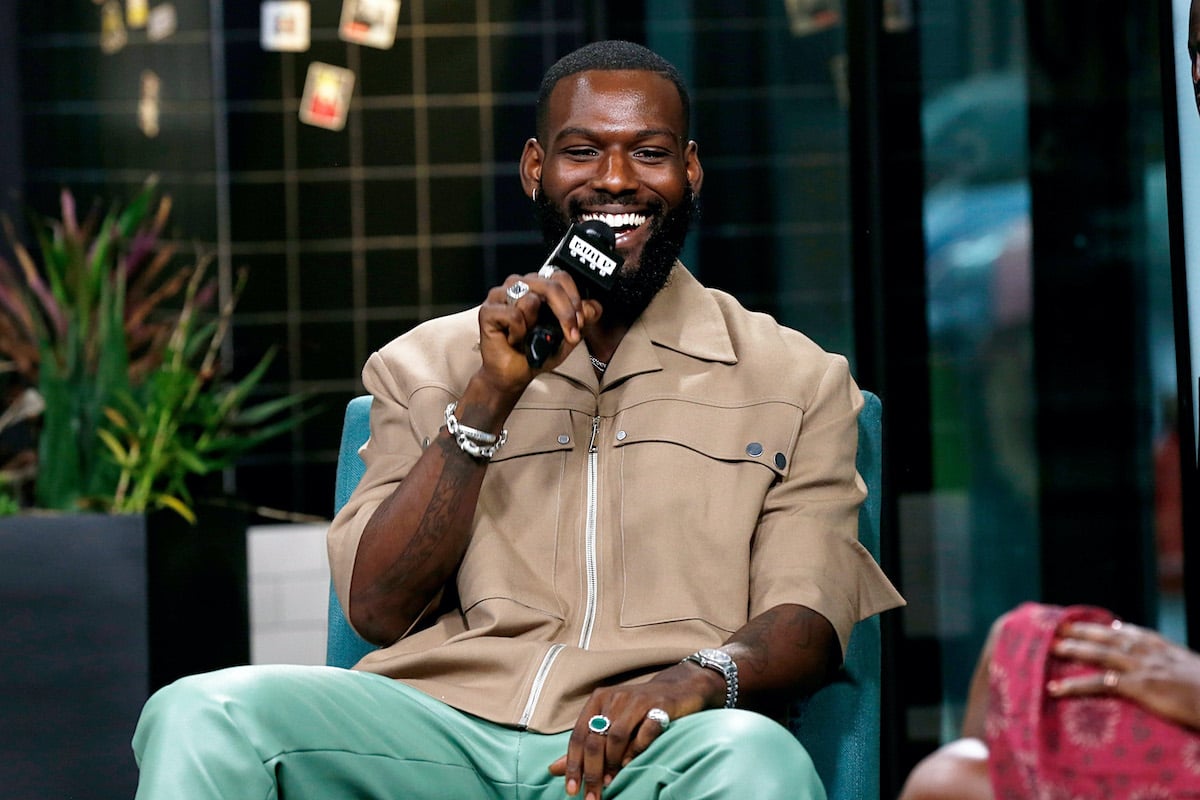 Watch the trailer for 'Insecure' Season 5
Insecure left fans with several questions that still need to be answered. Like, will Issa and Lawrence stay together? Is Molly really done with Andrew — or as the internet likes to call him, "Asian Bae?" Few answers were provided in the Insecure Season 5 trailer, released in late September. But we do get some information.
The clip opens with Issa having one of her iconic mirror talks — this time, with a much younger version of herself. She's grown so much since then, yet she still hasn't quite found her footing in her career and many of her personal relationships.
From there, little information is provided in regards to what to expect exactly. We learn Molly and Issa are still in an awkward place after their season 4 falling out. We also watch Molly face pressure from her family to settle down. After glimpses of them and others in their orbit, there's a shot of Siriboe in character. He's being interviewed by reporters when a certain someone or something catches his attention. Watch the clip, below.
Who is Kofi Siriboe playing in 'Insecure?'
Even though his role has not been clarified, many fans figured Siriboe would be playing a love interest to one of the characters. Most people seemed to figure he'd pursue Issa, based on the Twitter reactions to the clip. But given that Issa already has two men pining over her, others figured he'd be a match for Molly.
Representatives for Siriboe did not immediately return our requests for comment on his involvement and role in the show. But perhaps he manifested it like Keke Palmer, who was cast to play someone in Condola Hayes' inner circle after tweeting her interest in the show in a 2020 tweet.
Similarly, Siriboe has been outspoken about his admiration for Issa Rae, who stars on the show and helped create it. As BET notes, this goes back to at least 2017 when he gave her a loving shoutout on his social media.
Whatever happened, Siriboe seems to be super excited about his role on her show, having retweeted several fan tweets about it after the trailer was released.
When does 'Insecure' come back on?
Insecure will return to HBO at 10 p.m. ET on Sunday, Oct. 24. It is the final season and has 10 episodes.
One of Rae's next projects is a show called Rap Sh*t, a comedy series focusing on former friends from high school who come back together to form a music group. The show started filming in 2021, according to a report from Variety. Read more about that, here.
Source: Read Full Article