NYC Times Square shooting sends girl, 4, two others to hospital; police search for suspect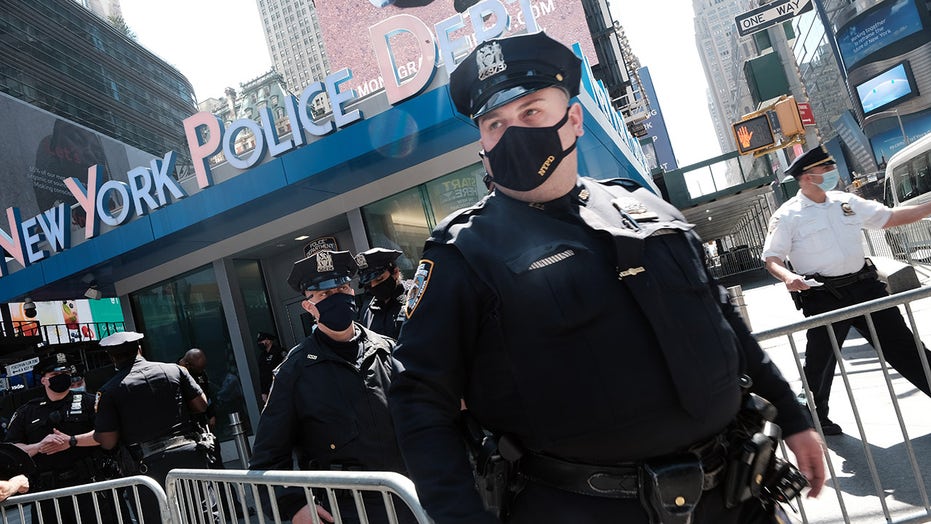 Fox News Flash top headlines for May 8
Fox News Flash top headlines are here. Check out what's clicking on Foxnews.com.
Two women and a four-year-old child were shot in Times Square in New York City Saturday afternoon, and the New York Police Department is seeking a person of interest that fled the scene.
According to witnesses, two to four males got into a dispute. At least one pulled out a gun, shooting the four-year-old, who was toy shopping with her family, a 23-year-old female tourist from Rhode Island and a 46-year-old woman from New Jersey, Police Commissioner Dermot Shea said in a news conference.
The four-year-old and 23-year-old were shot in the leg, and the older woman was shot in the foot.
Shea said all of the victims were innocent bystanders, and none were known to each other. All were taken to Bellevue Hospital and are expected to survive.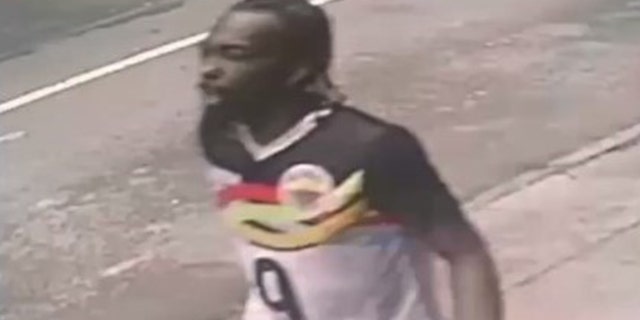 The New York Police Department released this photo of a person of interest in May 8 shooting in Times Square.
((Photo: New York Police Department))
The shooting occurred around 5 p.m. ET on 44th St. and 7th Avenue, according to the New York Police Department.
The victims were taken to Bellevue Hospital and are expected to survive. There are currently no arrests and the investigation is ongoing. A portion of Times Square has been shut down.
Hours later, the NYPD released video of the suspect. Shea said he had "no doubt" the suspect would be caught shortly.
Three shell casings that appeared to be .25 caliber have been recovered, Shea said.
Mayor Bill de Blasio attributed the shooting to a "flood of illegal guns" in the city.
"Thankfully, these innocent bystanders are in stable condition," de Blasio wrote in a tweet. "The perpetrators of this senseless violence are being tracked down and the NYPD will bring them to justice. The flood of illegal guns into our city must stop."
Shea said he was "very concerned" about the proliferation of guns in the city, and his officers had been taking guns off the street at an "alarming rate," but it was time for those with illegal firearms to "face punishment."
Shea also again decried the city's relaxing of criminal justice policy, which have included ending cash bail, ending "broken windows" policing, and police reforms, such as chokehold ban that also bans sitting or kneeling on a suspect's chest or back during an arrest.
"How many kids have to be shot before we take this seriously?" Shea asked reporters.
The shooting is one in a series of increasing gun violence and crime across the city. Shootings spiked 182% in the last week, compared to the same period last year, according to the NYPD.
The week prior, gun violence was up 253%. That same week, nearly every crime – including rape, murder, and robbery – jumped when compared to the same seven-day period one year ago.
Hate crimes went up a whopping 85%, and murders rose by 40%, the NYPD's crime statistics show.
De Blasio has insisted crime numbers will fall once criminal courts are fully back open at the end of May – even with bail reforms that critics say make it far easier to send criminals back onto the streets.
CLICK HERE TO GET THE FOX NEWS APP
The New York Post reported a spike in March as well – which saw a 33% increase in murders, 125% more rapes and a 97% jump in grand larcenies.
And last year, the city reported that it saw as many shootings in 2020 as the prior two years combined.
Fox News Michael Ruiz contributed to this report.
Source: Read Full Article